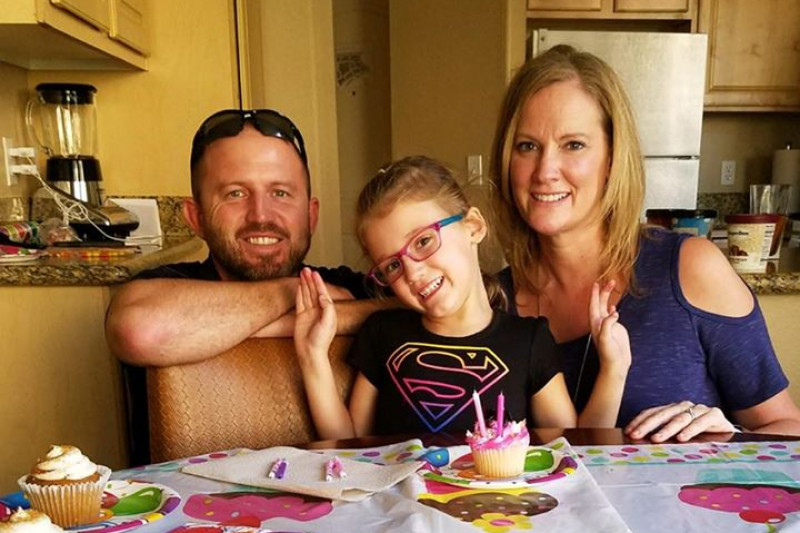 44
7
Bone Marrow Stem Cells for Lyme
$19,199
of $35,000 goal
Raised by
50
people in 10 months
My wife, Ronda, has Lyme Disease and co-infections.  She was diagnosed almost 3 years ago after 2 years of endless trips to doctors with no answers for her list of 50+ symptoms.  Her treatment has consisted of antibiotics, antimalarials, antifungals,  herbs, supplements, IV's, blood treatments, dental procedures and diet among other things.  The disease and treatments  have left a lot of damage to her body, in particular her immune system, circulatory system, nervous system, and connective tissues. 
In July, we are traveling to Germany to do an autologous Bone Marrow Stem Cell treatment that will help to heal and repair these areas of her body in hopes that she can once again live a normal life.  Without this treatment her options are to manage symptoms going forward as there is no "cure" for this damage.  
Treatments for Lyme Disease are not covered by insurance and we have exhausted our finances for treatments over the years. The $50,000 goal will cover most the expenses for the trip, and pay for the treatment itself.
+ Read More
Update 2
6 months ago
Share
We are in month 2 post bone marrow stem cells! These first 100 days are critical for Ronda's body as the stem cells do most of their work and her immune system begins to rebuild and modulate. No room for stress, drama, or negativity right now. Also, it is important to understand this is not a miracle cure nor is it a one-and-done treatment. Stem cells got her to the Starting Line, giving her a fighting chance and she still has much work to do. From all of his extensive testing, the German doctors found additional problems that the American doctors could not. So, there is still much repair to be done and it will take time. In fact, it could take up to 12 months to see full benefit. More testing and re-testing and monitoring. And it will be a roller coaster of ups and downs.
Patience. Persistence. Perseverance. Healing.

Here are a few pictures from treatment....
+ Read More
Update 1
10 months ago
Share
Here is a look at Lyme Disease. These bottles represent not even half of the different types of medications, herbals and supplements Ronda has been prescribed and taken over the last 3 years (no duplicates here). My beautiful wife looks great on the outside, but this disease slowly wreaks havoc on the inside.

$1, $5, $10 or anything (sharing, donating, prayers) can help us get Ronda the treatment she needs to have a functional life again and make these medications a thing of the past. Thank you for anything you can do to help!
+ Read More
Read a Previous Update