72
4
Stem Cells & Elevator for Sean
$8,820
of $32,000 goal
Raised by
76
people in 5 months
My son, Sean, has overwhelming progressed from his near death experience over 5 years ago being totally paralyzed to an extreme and significant amount of movement to his entire body today. 
                                                             SEAN 5 YEARS AGO                                                                                 
                                                                   "
AND SEAN NOW"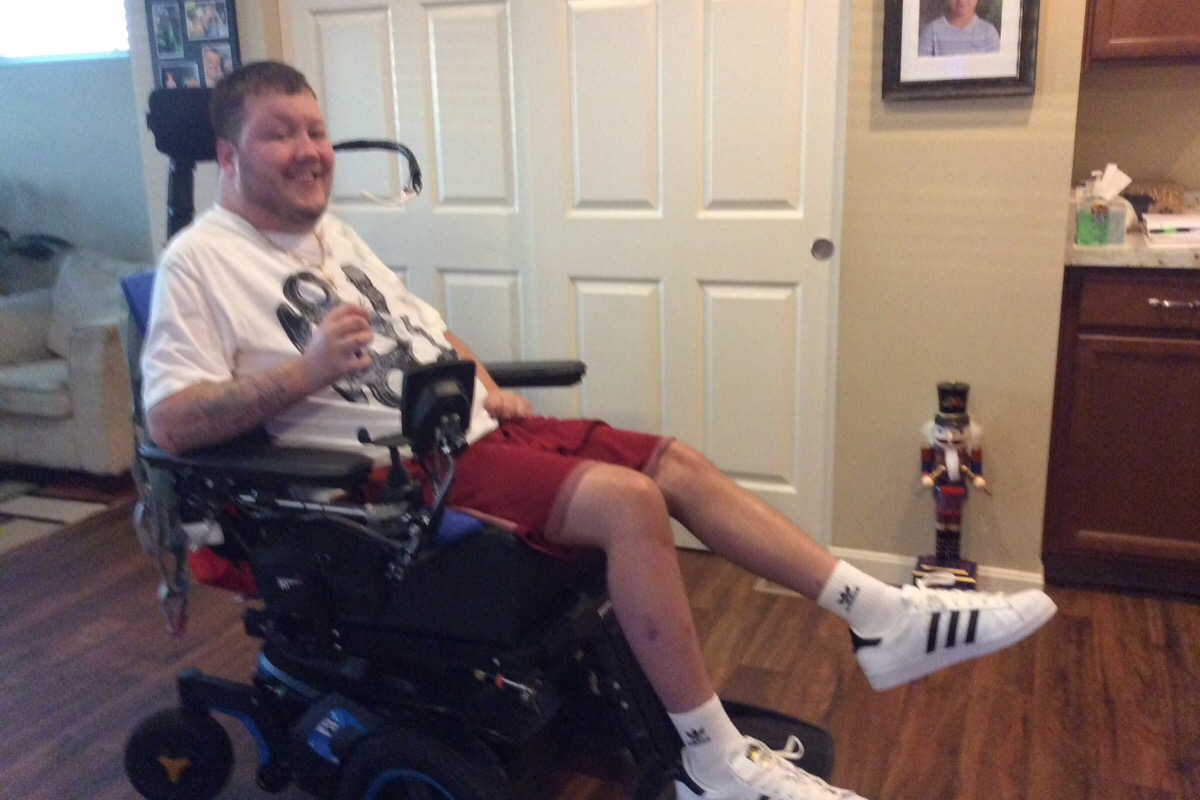 In part, this movement has been the result of years of therapy, an early dose of stem cells, a positive mind set and vigorous daily exercise. 
Sean's progressions has found the need with the advice and recommendation of Doctor's to obtain a bone marrow stem cell procedure. These stem cells are performed at a medical facility in Minneapolis. 
Also, Sean has limited space for equipment to conduct the much needed home exercise at his current levels of movement. We have a very large finished lower level to our house although Sean has no means of getting to the lower level. Sean needs the installation of an elevator for him to be able to have his own therapy and excercise area.
For Sean to continue to make gains on his current movements the therapy excercise room has become paramount as well as the stem cell procedure.
I would be very thankful of any assistance that you may provide along with sharing Seans story on all your social media. 
John
+ Read More
Update 2
1 month ago
Share
Hi everyone,

I would first like to thank everyone for their following of Sean's new life and the donations to put towards his bone marrow stem cells.

Sean, Landon and myself drove to St. Cloud MN the week of June 15th on our 12 hour journey. We stopped over in Madison, WI to break up the drive. Since Sean's accident we never attempted this kind of trip and it was quite successful. During that week Sean successfully went through the entire procedure. It was a lot! Sean had to go through quite a bit for this procedure but one more time completed a not so pleasant event. Sean is very strong and always has a good mind set. I'm very proud of him! He sure can take a lot.

The Doctor was quite amazed of the 4.45 Billion stem cells taken from Sean's bone marrow which was the largest amount the Doctor has seen. These bone marrow stem cells once taken from the rear hip area are spun down and finally put back in the neck area the site of Sean's injury being C3 and C4 vertebrae.

After about a 2 month recovery time Sean will be able to get back to his extensive therapy. And actually Sean will need every day exercise and as much therapy as he can get. Pool therapy is one of the best exercise and we are attempting to locate a place to accommodate his needs to get in a pool. The constant and aggressive exercise and therapy will assist in the stem cells to regenerate.

We are attempting to obtain exercise equipment so Sean can exercise at home as well. During all the upcoming exercise will be constant prayers and high hopes of Sean getting more and more movement.

Again thanks to everyone and please continue to follow Sean's story.

John Costello - Proud Dad.
+ Read More
Update 1
4 months ago
Share
Look at Sean now !!!
He is in one of the best spinal cord injury therapy programs at Ohio State University.
+ Read More
Read a Previous Update