Kelly's Dream for Danny Boy
$134,138
of $100,000 goal
Raised by
1,541
people in 37 months
Hello world,
My name is Kelly McCarthy Del Greco. I have spent 27 wonderful years making memories filled with laughter, learning, and love. I am a special education teacher in Newton, Massachusetts. I am a proud alumna of Boston University, The Academy of Notre Dame, and St. Louis Elementary School. I am sister and best friend to Mary Kate McCarthy, daughter of Daniel and Kara McCarthy, and wife of Michael Del Greco. I am also a strong, fiercely independent female filled with 100% Irish pride.
But enough about me, I am not the main character in this story - my son, my Danny Boy, is! He is the most amazing thing I will ever contribute to this world. On April 29th, 2015 at 1:24pm weighing in at 9lbs 3 oz. and measuring 19.5 inches long with big brown eyes and beautiful dimples, Danny captured my whole heart and became my everything. I fell in love in an instant and knew in my soul I would do absolutely anything to protect him, to make him happy, and to help him know how deeply he is loved.
Today, I will do something I never thought I would, in an attempt to provide my personal ray of sunshine the beautiful life he deserves. Today, I will put aside my pride, my stubbornness, my need to be independent, and ask for your help.
I should probably mention that when Danny was 10 weeks old in July, I was diagnosed with Stage 3 breast cancer. We knew it was going to be an uphill battle, but I was not afraid of the fight. I had the most amazing team of family, friends, nurses, and doctors supporting me and the most amazing reason to fight - yup, you guessed it, Daniel Paul Del Greco! We made it through the first 16 rounds of chemo and surgery with Danny keeping everyone smiling the whole way through (and for those of age who did let a tear or two slip through, they had to have a shot of Jameson to get their spirits back up high).
We enjoyed every second together. I knew that spending extra time with my baby at such a precious age was my cancer perk. I never wished a moment away. Even at my sickest, I felt so much joy when I heard Danny laugh, so much love when he snuggled in with me, and so much empathy when my little prince patted my head as I vomited into my handy-dandy bucket. It made my heart so happy to witness his kindness at such a young age.
My plan was to let his innate goodness shine through and just be there whenever he wanted a hug, a spectator, a lap to read in, a cheerleader, a shoulder to cry on, a kiss, a cuddle, or anything else he ever needed in this world. Unfortunately, I won't be able to fulfill all these motherly roles for Danny's next 50-70 years as planned. We recently got the news that the cancer has spread to my brain. This is now considered advanced Stage 4 metastatic breast cancer, which is treatable, but not curable as of today.
I believe all things are possible with God. I know I am blessed to be treating at Dana-Farber, one of the leading cancer institutions in the world, with the smartest, most dedicated, and most caring team. I am willing to try any and all of my doctors' recommendations to extend my time with my son, including currently whole brain radiation and more biological chemo. (My hope is for him to have at least one real memory of me that is all his own.) Someone has to be the first to crush this kind of cancer, so why not me?!?
However, I have to balance my fighting spirit with my sensible logic. Western medicine and science assure me that my diagnosis is terminal. I don't know if I have months or years, but really no one ever does. I have to take the necessary steps to help set up Danny as well as I possibly can emotionally, physically, and financially. I am not scared to die. I am scared and saddened to think that my death could somehow hurt my perfect, happy, baby boy. I have scrapbooks, videos, and recordable books and teddy bears. I am in the process of writing cards upon cards upon cards for every occasion big and small, for hard days, and even for just because days, so he will get a glimpse of my fierce love for him. My husband and I are making new plans of where he will raise our son, so that they will be set up in a sustainable and supportive environment. And now this...
I have been overwhelmed by all of my loved ones' generosity and thoughtfulness. People have been unbelievable and I appreciate it ALL! However, everyone keeps asking what they can do. First, I will gladly accept all prayers for my Danny Boy, my husband, my mother, my father, my sister, and for my doctors who are working so hard to find a cure. I have led a very happy, fulfilled life and never wanted for anything. All I want now is for my baby to be able to say the same thing one day when he is looking back on his life. I would've worked in my school until the day they kicked me out and I would have tutored extra or gotten a second job if necessary to give Danny whatever he needed and many things he wanted too along the way. I never thought I would ask anybody for money, but I would do anything for my little cuddle bug. I would much rather be here for my son and working to provide for him, but I will always be in his heart, always loving him. We have some money saved, but not as much as I would have made in the next 30 years. Please consider donating to help Danny get his school supplies, go to baseball camp, get braces, visit the aquarium, have guitar lessons, go to college, and everything else he deserves. Thank you for reading and for your consideration. All donations will go into a trust for Danny.
Go God and screw cancer!
If you want to send money directly to the trust, you can send a check made out to the "Daniel Del Greco Trust" to Enterprise Bank at 1168 Lakeview Ave. Dracut, MA 01826. If it is more convenient to donate through this site, we really appreciate it and just want to let you know that there is a small percentage taken as a processing fee. Thank you again!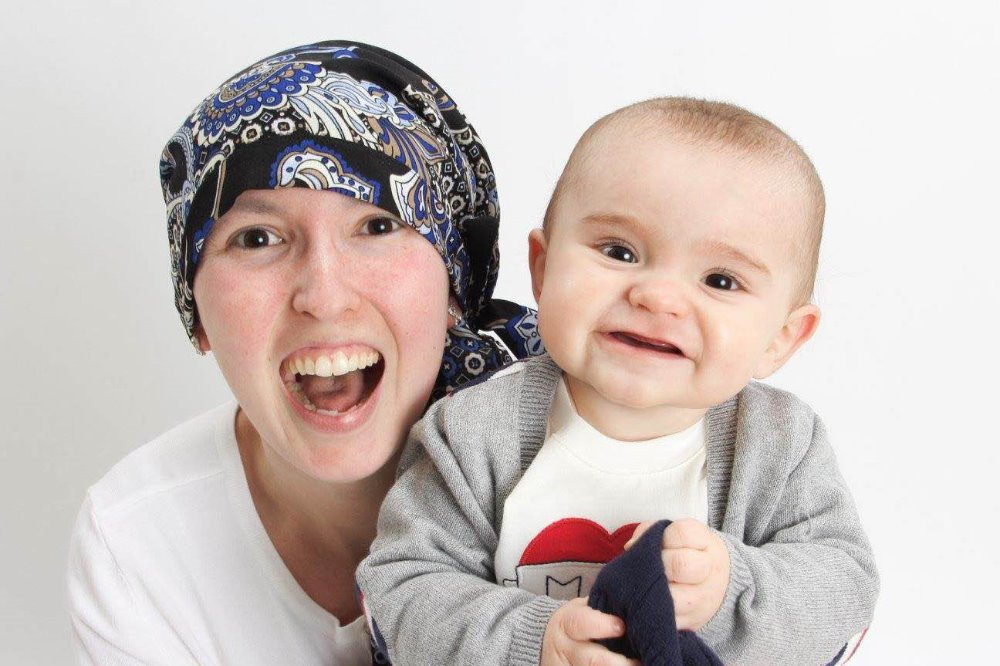 + Read More
Update 1
37 months ago
Share
The Following Message is from Kelly McCarthy
Del Greco:

I am so overwhelmed by the outpouring of love and support for our very favorite, Danny Boy! You all are incredibly generous and beautiful people. I can't fully express my undying gratitude. You have helped give me the greatest gift I could possibly ask for-you have helped give me piece of mind, knowing that my son can have the life he deserves. As I look at him now on his first birthday, I feel so blessed-remembering all the moments from the best year of my life and looking forward to all the amazing opportunities he will have throughout his next 100 birthdays thanks to your donations. Thank you, thank you, thank you!

The following message is from Kelly's grateful aunts:

We have been overwhelmed by the outpouring of support for Kelly's Dream for Danny Boy. The goal was reached today on his first birthday. We have decided to keep Kelly's gofundme account active in an attempt to surpass her wildest dreams for her son! We are profoundly grateful to everyone who has contributed. Please know that our entire family thanks you from the bottom of our hearts. Kelly and Mike are an amazing young couple who have the support of thousands. Please continue to pray for our beautiful niece, her husband and their precious baby boy.
+ Read More