Sphere College Project
$1,415
of $10,000 goal
Raised by
19
people in 42 months
The
Sphere College Project
began operations in Phoenixville, PA in April of 2009. The vision is of an
individualized, interdisciplinary program of study for adults
in a
supportive learning community
. After six years of experience nurturing the concept under challenging conditions with the participation of dozens of participants in a variety of situations, the time has arrived for us to use crowdfunding to carry us to the next stage.
The Sphere Program seeks to
support adults who wish to improve their skills--and their lives--no matter their current situation.
And a lot of people are pretty stressed out these days and could use some help in the forms of compassion, empathy and knowledge.
When the program becomes established, participants will proceed through three phases. In
Phase I, "Self and Other",
 participants identify what they wish to accomplish at this point in their lives. This can be difficult in our noisy world today. Depending upon the individuals and their circumstances, this may require great care and mentorship, while some may be more independent throughout the process but appreciative of outside support and perspectives. In
Phase II, "Tool Acquisition",
 participants will work as closely as necessary with faculty mentors to build an individualized, interdisciplinary program of study where everything they are studying is directly connected with their goals, and they understand the connection. Finally, in
Phase III, "Action",
each participant will develop and implement a project that puts their passions into action using the skills they have acquired. The scope of the project will be appropriate to the participant's goals, may be small and local or large and global, and will provide practical experience in the world.
The
length of time
spent in the program by the participants will vary widely. For some, it may take a very short time--perhaps a matter of months. They may enter the program knowing precisely what they wish to accomplish and simply need some simple guidance in acquiring some particular skill(s). Other participants may require years of study with a variety of mentors in multiple disciplines.
So,
for example
, let's say that after a few months of exploration and mentorship, a person realizes they had a longstanding desire to learn metal sculpture, but never seriously considered doing it until now. A program of study may be constructed that includes enough mathematics and physics to calculate weights, stresses, costs, etc., a study of chemistry focusing on meterials science in particular, a study of art history with a focus on sculpture in general and metal sculpture in particular, an apprenticeship in welding, and any other topics that may be necessary to support that individual's passion, like assertiveness training for example. Such a participant would also be learning useful life skills that can help them be successful in the world. Their final project may be to design and raise the funds to create and install a sculpture for an entity in their community.
The program has great potential for helping the
large population of adults
who may wish to acquire new skills but who, for whatever reason, have great difficulty being successful in the educational environments currently available to them. These may be artists, veterans, career changers, high school dropouts, retirees, transient individuals, homeless, people working two jobs, people supporting families, doctors, lawyers, politicians, police officers, software engineers, people who are between jobs or unemployed and trying to figure out what their next steps may be... we wish to make the highest quality educational environment available to anyone.
We held classes in Phoenixville, PA for several years. Then we developed a communication workshop that we have presented in Phoenixville, then in Asheville. Here are a couple of testimonials for the work we've done so far in Asheville:
The
goal of this crowdfunding campaign
is to, at long last, amass the funds all at once and in one place to
hire a small, meticulous team of three individuals and support our initial operations
. The team will consist of a Financial Officer (I have some eminently qualified individuals in mind), a detail-oriented Project Coordinator, and a Chief Educational Consultant. Together, these three will:
* Establish a small, multi-purpose home base in Asheville, NC that will support our activities in Asheville and other communities that may wish to take advantage of our services like Phoenixville, Pottstown, and Norristown, PA, for example, and eventually Philadelphia
* Maintain a pool of competent (part-time/full-time), paid mentors who will hold classes and provide guidance for the participants
* Secure locations for the classes
* Distribute our information through various channels
* Ensure our quality of instruction by constructing an efficient feedback system with integrity
* Track participant progress through the three phases of the program
* Identify, offer and support the classes that will be of greatest benefit to the Sphere community as well as the community at large
* Collaborate with existing programs/institutions/non-profit organizations to link our mutually beneficial services
* Ensure the ongoing economic health of the organization by holding fundraisers to support ongoing projects and expansion, as well as seeking grants and other contributions from appropriate granting organizations and individuals
* Continually improve and expand our own communication and mentoring skills
* Offer our own classes on a regular basis so as to maintain and expand our own skills and knowledge as well as to be integrated into the learning community
* Regularly attend classes offered by others
We intend to
establish a simple, clear blueprint
that other communities may follow to provide superlative services that benefit all parties---not only the participants themselves, but also the communities of which they are a part. It is expected that participants will become more involved in the operations of their communities, helping them function more caringly, thoughtfully, efficiently and appropriately to the demands of the world today.
Six months after reaching our financial goal
, we expect at a minimum to be maintaining a pool of 10 mentors supporting 100 dedicated participants with 3 administrators (who will also be improving their own skills and participating in classes). At that point we will be well-poised to expand quickly and effectively into any other communities who wish to partner with us.
Of course you will have questions. Please ask! As they come in I will maintain a list of questions and answers. Like this one:
Q: How much will the program cost the participants?
A: It depends on the participants and their situations. We will have a conversation with each person about what they can contribute and draw up a simple agreement. Everyone will know that everyone is contributing something different. Some will contribute money. Others will contribute time, energy, expertise, space--whatever makes sense for them and for us to succeed. The Project Coordinator will coordinate their contributions.
Q: How long will it take you to raise the funds?
A: I don't know. This is intended to be done in as stress-free a manner as possible, so there's no deadline. We'll keep at it until we've reached our goal.
***
If you like this project, please check back often to track our updates. If you have donated, tell people, and do please
help us spread the word
!
Many thanks
for joining us in our success!
Richard Liston
**********************
RELATED LINKS
AND OTHER STUFF
**********************
My one-page resume
A 
flyer for the communication workshop
that emerged from the Sphere College Project (I realized how critical it is for the participants of any community to improve their communication skills, so I developed this workshop).
Frank Kelso Wolfe's website
and a
related article
.
Emily Neblock on YouTube
.
An example of Virginia Stewart's artwork:
Some examples of my index card art: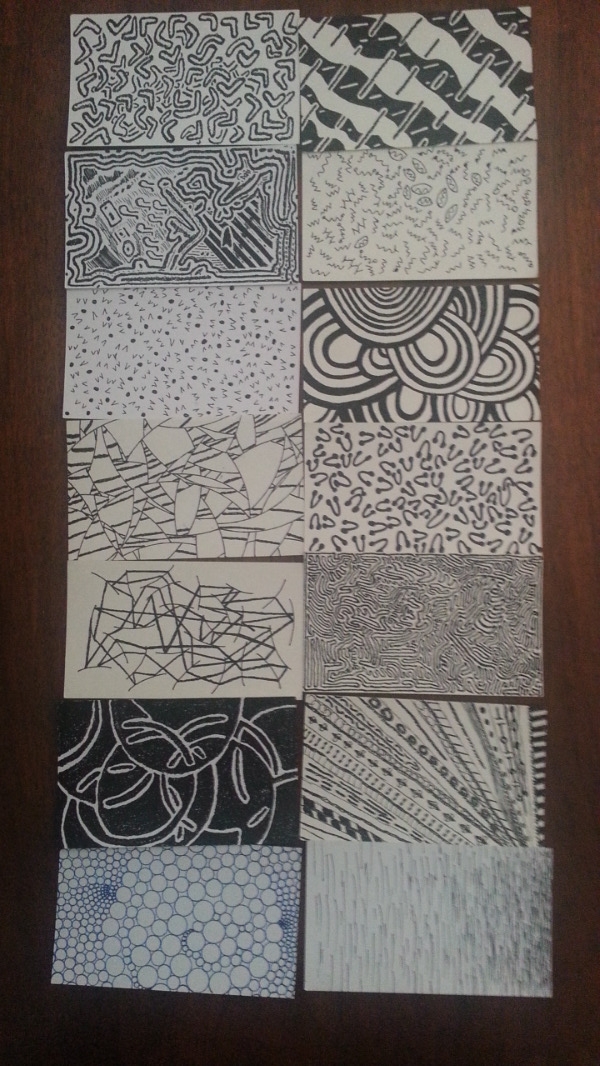 ***
Our logo, which opens the video at the top, was created jointly by Sphere participants Frank Kelso Wolfe and Jonathan Stewart.
***
+ Read More