Sparkle Chai Tour 2014
$4,186
of $3,333 goal
Goal Reached!
SUCCESS!  THE CHAI WILL FLOW!


Amazing thanks to all who have helped us reach our goal!  We can make needed repairs, get spices, and get on the road!
Yet... A GREAT SUCCESS is possible!
Here's a list of what we'd do
by EXCEEDING our goal
:
   * 2 new tires for tow vehicle (we found a spike in a tire!)
   * Suspension improvements (we bounce while driving)
   * Replace dead hot water kettle
   * Repair torn canopy
   * Replace vacuum sealer
   * Improve condiment station for customers
   * Replace outdated fire extinguishers
   * Purchase Gluten-Free cookies
   * And plenty of other things...!
Please help us cover some gaps in our equipment.  Some items are for safety, some for functionality, but none are frivolous.  We'd like to offer the best service we can to our supporters.
Also, we warmly welcome
volunteers
at our events!  We are operating as lean as we can, so the Sparkles will have looooooong hours.  Some help in the kitchen or with water fetching would be greatly appreciated!  We have an all-you-can-drink policy while helping out at the stand, of course.  :-)  Send us a message if you're interested.
For the past 5 years, when the warm weather comes, the Sparkles bring their sweet magic to the most unusual of places, fueling fair and festival goers with Bucky's famous authentic chai, strong coffee and natural cookies.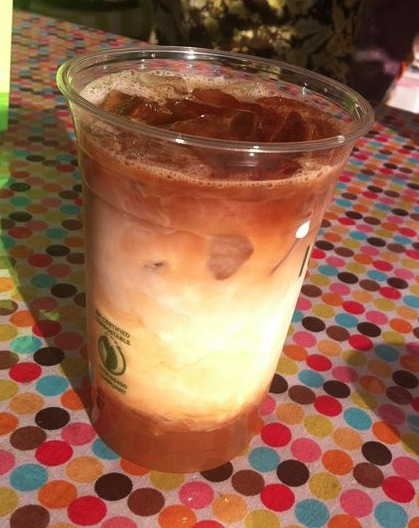 This year, 
Sparkle Chai's
festival season outlook is challenging. Recently, we let go of our retail and yoga businesses which previously helped sustained the chai stand. And our towing vehicle is coughing out a death rattle, needing major investment. But we still want to bring Sparkle Chai to the masses!
Chai has always been a fun hobby - we've never been paid in 5 seasons of festivals and fairs. Just to show up at an event takes $2,500 to $3,000 up front!  We have none of these funds this year and need truck repair.
It looked like Sparkle Chai was done for.  But our fans and beloveds are begging us to keep trying - with a fundraiser!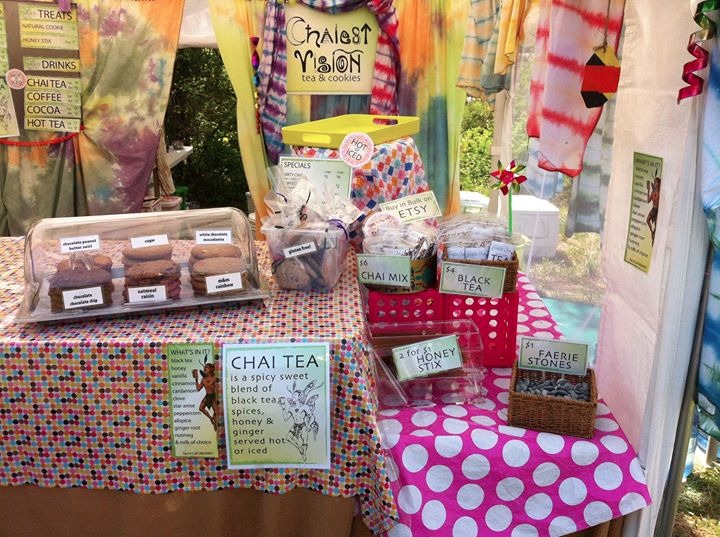 Our minimum goal to get on the road is $3333.  However, additional funds would support vehicle and equipment/system upgrades.  We could easily spend twice our goal (and still not pay ourselves with more than your love). We only collect your donation when we reach our goal.
Our hopeful 2014 schedule:
Spoutwood's 23rd Annual May Day Fairie Festival
 (May 2-4)
New York Faerie Festival
 (June 27-29)
Bloomsburg Fair
 (September 20-27)
The spice must flow!  Your continued support will give us the chance to bring our offering back to the world this season.
Thank you for your interest!
If you want to help, but can't donate, please share our campaign with your festival & fair going friends.
[VERY special thank you to our Goblin and Faerie allies!]
---------------------- Reward Notes ----------------------
***Payment by check, cash or PayPal can be made directly to the Sparkles.  Please contact us for details how.***
To clarify some details on our Reward Levels:
All contributors will receive a 
Friendship Twist
from Spoutwood's beloved fairy
Posie
!
Wedji stickers and buttons look like
this
.  Goblin Talk podcast can be found
here
!
See our Cafe Press site items
here
.
* Unlimited Chai:  Rewarded to the donor, or the donor's designee, only. Any beverage on our menu is available. Excludes non-beverage items. Lifetime supply is for consumption at fairs and festivals where we vend.
** Goblin Greeting:  Receive a magical, personalized greeting from Wedji, Azog and Gandersnitch from 
Goblin Talk
that you can use to amuse/terrify your friends, set as a ring tone, or lull yourself to sleep at night.  Up to 3 minutes of delightful chaos!
*** Private Event:  Within 100 miles of ZIP 01027, we will bring chai to your private party!  If more than 100 miles of driving, we will ship all necessary materials to your site. Normally, this service cost $150.  Limited to 1 batch (4.5 gallons) of chai/materials.
+ Read More
Be the first to leave a comment on this campaign.