34
13
Spanish Galgo Rescue
$1,220
of $5,000 goal
Raised by
34
people in 6 months
Greyhounds from Spain are called galgos.  There is a crisis for these sweet, gentle dogs.  Used by gypsies and rural communities for the short hunting season, they are overbred and inhumanely cared for until they are brutally killed after the short hunting season.  There are only a few shelters in Spain that are inundated with galgos, and they can only rescue as many as their shelters can physically and financially support.  As a result, there is an international effort to ship them via air to foster and adoptive homes around the world.  As you can imagine, the airfare to fly the dogs and required volunteer is huge.  We are raising funds to support the volunteer efforts of those who work with Dr. Karen of Serenity Animal Hospital.  At least twice a year, we fly volunteers to Spain to help the overwhelmed shelter volunteers who do not receive enough support from their countrymen, and load a number of galgos on the flight back to bring them to health and find adoptive homes locally.  We are also working desperately to help our Spanish animal advocates by raising awareness and apply international pressure on this horrible hunting season.
If you are interested in volunteering, fostering or donating materials, please contact Serenity Animal Hospital at 586-264-8387.
National Geographic wrote a feature expose on this horrible situation which can be read here:  
https://www.google.com/amp/s/relay.nationalgeographic.com/proxy/distribution/public/amp/2016/10/spanish-galgo-hunting-dog-killing-welfare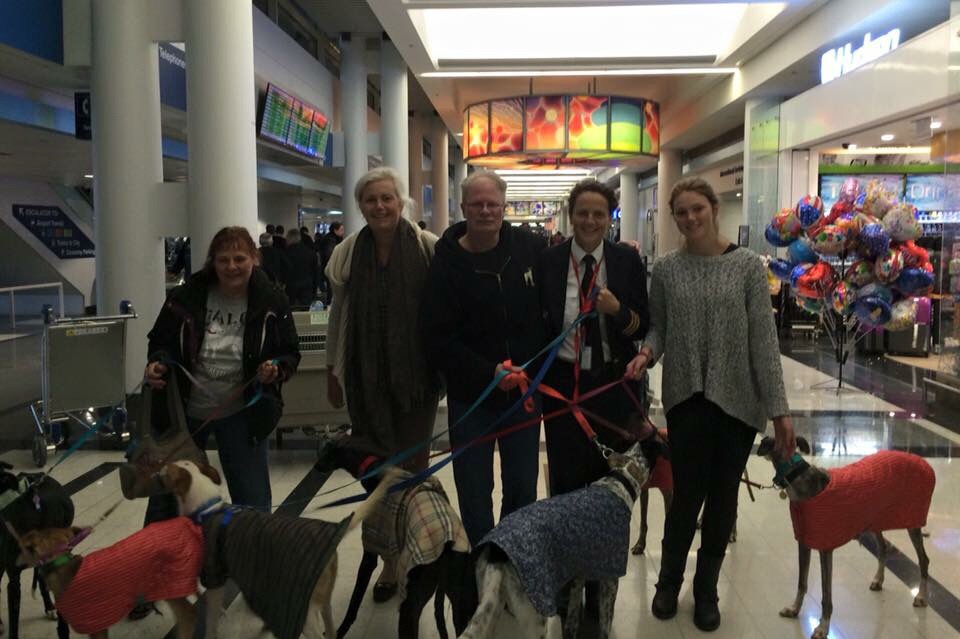 + Read More
I want to personally thank everyone who has supported our galgo puppy rescue. As many of you know, these international efforts are very costly, but so incredibly worth it in the end. Your contributions help us make future trips possible and you don't know how much this means to me and all of us involved.

The puppies are settling into their new temporary home & playing with each other. They've had lots of visitors & are making new friends. I am so glad that these pups were able to turn a challenging time into a fun time. I think everyone, including the puppies, are better for it. Please learn more about Galgos & their plight & educate others, so they can all face a happier life in the future. That includes spreading the word. Our GoFundMe summary has a link to the incredible National Geographic article on their plight.

Thank you so much again,
Dr. Karen
+ Read More
On August 11, 2018, a volunteer flew out to a meeting point in Seattle to pick up a mama and her 12 puppies and bring them back to Michigan to nurse them to good health and find both foster and permanent homes. To say it was an interesting experience is an understatement. Because somebody had stolen a commercial airplane and crashed it, if forced a 12 hour delay in the airport. However, if you were going to be delayed for 12 hours, can you think of any better situation than to have it be with 12 puppies? There was no shortage of happy strangers willing to spend part of their 12 hours holding and playing with the puppies. Interesting start to their new life, don't you think?
+ Read More
Read a Previous Update