Help Us Feed The Hungry in 2019
$560
of $2,500 goal
Raised by
8
people in 41 months
Son Light Food Bank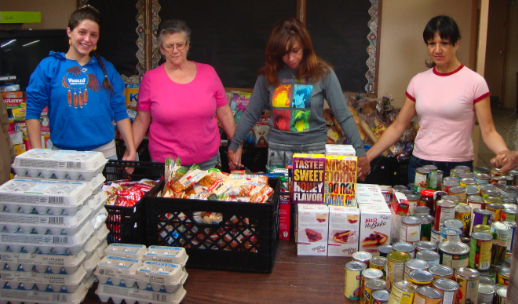 "If it wasn't for the food bank, I couldn't afford my medicine."WHAT WE DO
We provide eggs, frozen meat, vegetables, milk, fruit, bread and can goods to approximately 85 families every Saturday morning.  
Each family receives 3 bags of free food.
That's 13,000 bags of food each year at a cost to us at 82 cents a bag.
WHAT WE NEED
-     Funds to purchase food. 
-     Upgrade 4 little used refrigerators to new, energy efficient ones.
-     Add an upright freezer for more frozen food capacity.
WHO WE ARE
Son Light Food Bank is a ministry of Son Light Christian Center, a 501(c)(3) corporation in Orange, CA. Donations to the Food Bank are 
tax-deductible
. 
100% of all money raised for the food bank goes to the food bank to feed the hungry and used to purchase food. 
Our 14 food bank staff members are unpaid volunteers.  They not only help to pack and distribute food, they volunteer their cars 5 days a week to drive 125 miles each week to purchase food at the Second Harvest Food Bank in Irvine, CA.  Currently, due to tight budget constraints, our volunteers pay for their own gas.  We would love to have enough money in 2016 to reimburse them for their gas expenses.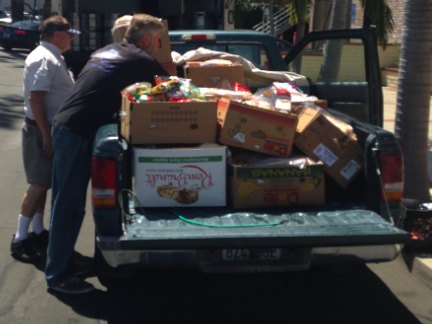 THANK YOU
 

Thank you so much for your consideration.  We are grateful for this opportunity to continue to provide for those that need a helping hand.  Thank you for helping us feed the hungry.
"Hunger can affect people from all walks of life. There are nearly 350,000 people who struggle with hunger in Orange County and one in five children are at risk of hunger each month. Many of those affected are the working poor who struggle to make ends meet in a county that has a very high cost of living which impacts all facets of their lives."  Second Harvest Food Bank of Orange County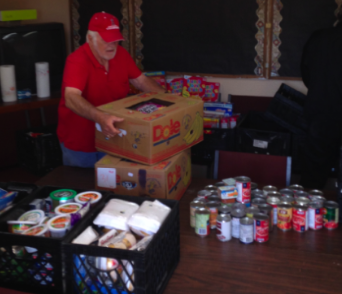 FOOD BANK HISTORY
"Son Light Christian Center Food Bank technically started with a Subway sandwich. When Jack Leonards happened to drive past Hart Park after picking up a $2 meatball sub with friend Steven Lemker, he saw a group of ten homeless people and realized he could feed them all for $20.
The next day, Leonards made sandwiches and handed them out to homeless people around the Plaza. He and Lemker did this for three weeks before Leonards approached his pastor Joe Magliato at Son Light Christian Center. He said they could use the church's cafeteria for a food bank. When they did this for the first time in November 2013, six people showed up. 'At first, went to the dollar store and bought eggs and milk,' says Leonards. 'Pretty soon, I had 25 people corning, and it wasn't feasible to do on my own anymore.'
Leonards turned to Harvest Food Bank for supplies.  After six months, they were feeding 65 people. Today, the food bank feeds about 85 families at Son Light Christian Center every Saturday. They now have 14 volunteers and continue to operate with the help of monetary and food donations from local merchants, including Felix Continental Cafe, Old Towne Havana, The Pizza Press and Watch & Wares Estate Jewelry.
'My favorite part is seeing the folks out there who are really appreciative of what they get,' says Leonards. 'I can see the need for what we do, and that's my reward.'"  Article provided courtesy of
www.orangereview.com
.  Old Towne Orange Plaza Review, November/December 2015, page 16
 WHERE TO FIND US
The Son Light Food Bank is open for free food distribution every Saturday, 8am - 9am, next to the parking lot behind 161 N. Glassell Street, Orange, CA.  You will be issued a number when you arrive.
+ Read More
Be the first to leave a comment on this campaign.