SKINWALKERS feature film
$5,220
of $10,000 goal
Raised by
7
people in 21 months
A young Nashville singer fights to save her teenage sister from an ancient supernatural force in their North Carolina home town.
This is my (Toby's) second screenplay and will be Billy Lewis's third feature as a director. Our goal is to make the best movie we can make, and we can only do that with your help!
Check out my campaign video above, which includes the trailer for Orange St. Films' latest project, THE TERRIBLE TWO.
Thanks for your support!
SKINWALKERS tells the story
of Nashville star Izzy Grant, whose life is disrupted when the cult followers of an ancient mythical creature abduct her younger sister from their small North Carolina home town.
Here is a short synopsis of the screenplay:
Nashville singer Isabel Grant's younger sister, Olivia, is abducted from the venue where Izzy plays a gig while visiting their small North Carolina hometown. Blaming herself for the incident, she desperately searches for answers.
To avoid her parents' incessant fighting, Izzy is staying in her childhood home; an ancient, Victorian-style house known as Seven Pines. She invites her best friend from high school, Tracy Williams, to stay with her for moral support.
A gifted clairvoyant, Izzy is plagued by dreams of a young woman named Nell Cropsey who once lived at Seven Pines and was murdered over a century ago. Teenage girls with grey, mottled skin and lifeless eyes begin to appear outside Seven Pines, watching her, as if trying to convey some message.
More girls are kidnapped in River City—just like Olivia.  A strange old woman warns Izzy of an evil that has returned to the town, an evil spawned long ago at Seven Pines itself. She begins to dig into the history of the house and uncovers a connection between an ancient Native American legend called a Skinwalker and the disappearance of her sister.
The dreams and visions intensify and Izzy finds evidence that the person responsible for her pain may be someone from her own family. She is led down a dark path toward the awful truth about Nell's murder and the disappearance of Olivia and the others, by a vile, monstrous entity in human form—a creature said to exist only in legend—but Izzy finds to be terrifyingly real.
SKINWALKERS is a horror/thriller
based on the true story of Nell Cropsey, which happened in the very house where we hope to shoot part of the film.
Our hope is to make a movie the people of Elizabeth City and the state of North Carolina will be proud of. That's why we want to do it right by involving as many of you as possible.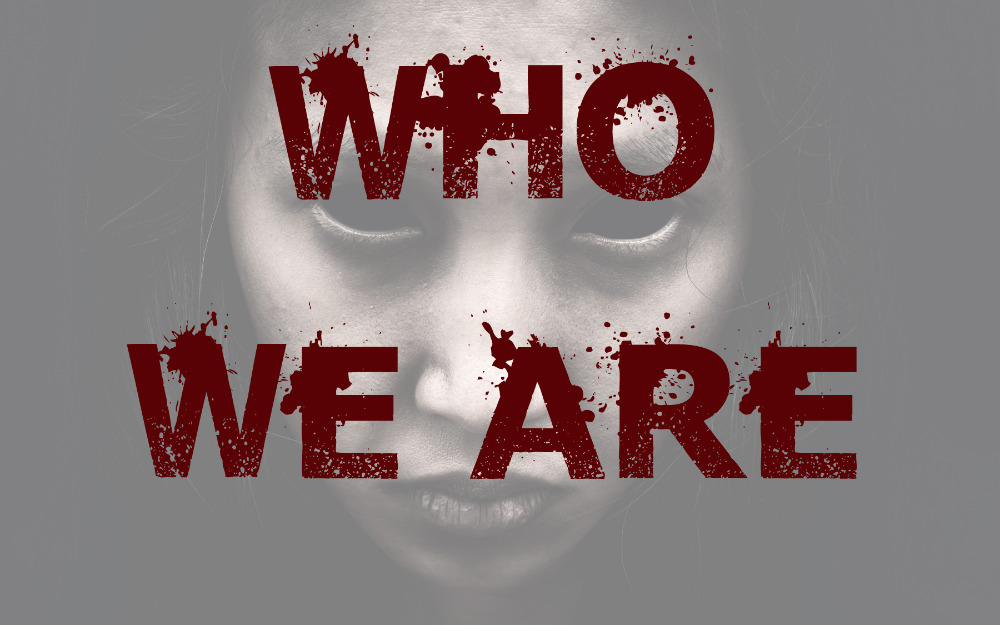 BILLY LEWIS is a director, producer, cinematographer and screenwriter
with IMDB credits for several movies, including THE TERRIBLE TWO (writer, producer, director) starring Donny Boaz; THE JAILHOUSE (writer, producer, director) starring C. Thomas Howell; and 4TH AND LONG (director and writer).  As the owner of
Orange St. Films,
he has directed hundreds of Music Videos, Marketing Videos and TV Commercials. He lives with his family in Wilmington, NC, aka "Hollywood East."
TOBY TATE is the author of high-octane sci-fi, fantasy and horror,
whose books have been praised by Midwest Book Review, Library Journal and Cemetery Dance. His LILITU trilogy, which was endorsed by New York Times bestselling authors Douglas Preston, Steve Berry and Jonathan Maberry, is being released by Permuted Press/Simon & Schuster to bookstores nationwide in Sept. 2017. He is also an accomplished musician and songwriter. SKINWALKER is his second screenplay. He lives with his family in Elizabeth City, NC, aka "The Harbor of Hospitality."
Our goal is to raise $10,000
through this campaign, providing us with funds for travel and hotel expenses that will allow the director and producers to travel to Elizabeth City to scout locations, do casting calls and auditions, pay legal fees and perform other pre-production necessities.
It will also help us to entice major investors to fund the production, post-production and distribution costs of the movie.
Some of the perks for GoFundMe campaign supporters include:
IMDB executive producer credits, dinner with the cast and crew, invitation to the wrap party, behind-the-scenes access, photos with cast and crew members, pre-release digital downloads of the movie, a scene in the movie as an extra, a speaking part in the movie,
and much more!
Just because you don't have money
doesn't mean you can't help in other ways!
You can post this campaign to Instagram, Facebook or Twitter!
You can email blast this campaign to everyone in your email list!
You can tell everyone at work, at home, at Planet Fitness, Food Lion, Wal-Mart, Macy's...well, you get the picture.
Or, if you know any bloggers or anyone in the press or the media, please send this campaign to them to do a write up about it!
And don't forget to use the GoFundMe share tools!
Thanks so much for all you do!
+ Read More
We've only had the campaign up for five days and are already half way to our goal! Get in on a great thing and become a part of the SKINWALKERS team!
+ Read More
Be the first to leave a comment on this campaign.