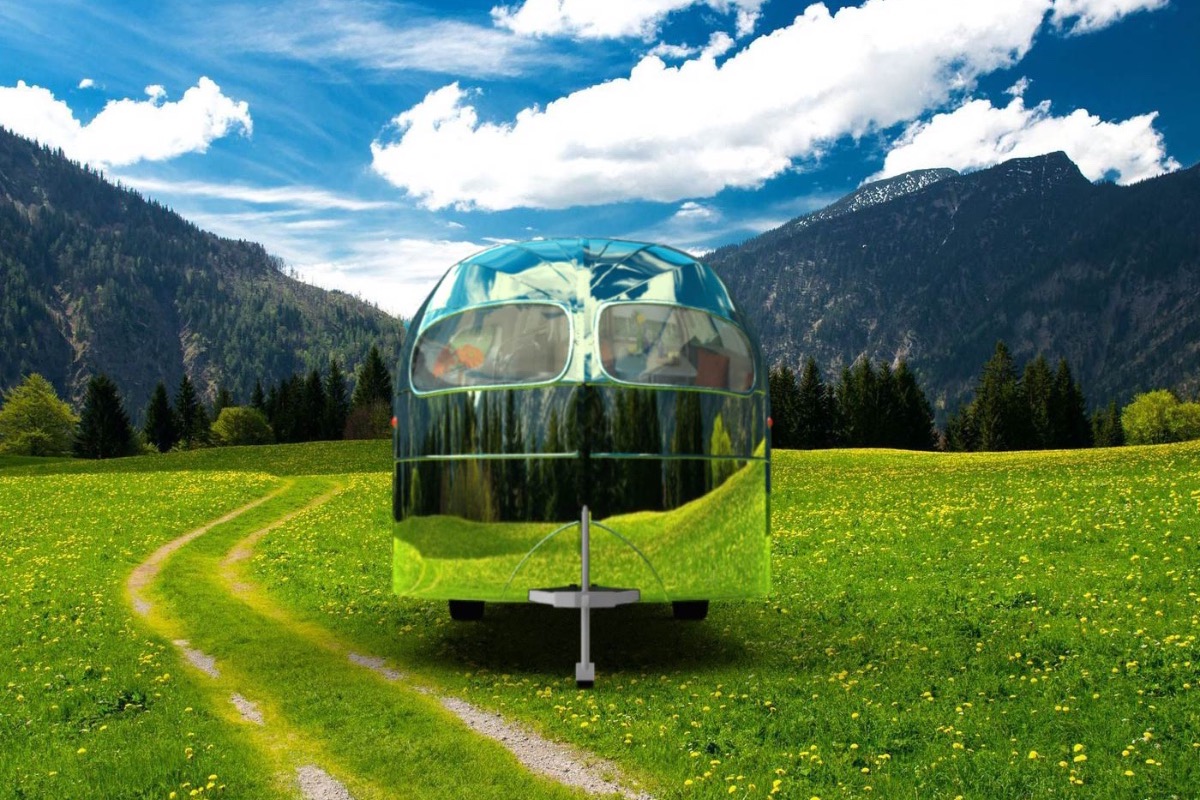 50
14
Defend! Silver Streak v Airstream
$2,185
of $21,000 goal
Raised by
50
people in 5 months
Money needed to defend my right to build an aluminum aerodynamic camper trailer. The case is in federal court before Judge Robin Rosenberg SDFL. Case 2:18-cv-14126-RLR Silver Streak Trailer Company, Inc. v. Thor Industries, Inc.
Innovation, as well as a love for retro aesthetics and old school quality have brought us to where we are today. I opened Silver Streak Trailer Co LLC in 2016 to be able to build a new version of a 1946 travel trailer design, of which I bought the name and rights from the last owner of the Original Silver Streak Trailer Company.
I first saw these amazing trailers 14 years ago when I met my husband who was a collector and restorer- as well as an avid camper in these old beauties. I loved the style, but the 'oldness' affected us- the speeds were much slower, the chassis were weak- only meant to go 35 miles an hour, so I proposed to my brilliant husband to help me come up with a way that we could camp in a Silver Streak Clipper with a modern and durable chassis and body. 
His idea was to build them better- we tried some of our originals and did some short term camping in them, but to hit the road and go far and away, he told me we needed to do a lot of work to make sure they didn't fall apart at 65 miles an hour behind our F350. We had a collection of many different vintage trailers- older Airstreams, Spartans, Curtis Wrights, and of course, Silver Streaks. The idea for a new model was born, and we bought the original name from the last owner.
So the experience in restoring and customizing and rebuilding the old ones, had taught us how to avoid the same mistakes from the originals. We came up with a much better body rib system, made a deal with a boat trailer builder to make our chassis- from galvanized steel that will never rust, an all aluminum composite floor system- which eliminates the wood that rots, and many other improvements. Basically the goal that I told our design and engineering team to achieve, was to make the new Silver Streaks outlast the ones we had that were 70 years old, and see to it that we can give clients an 'I inherited this from my grandpa' camper- the 100 year service term travel trailer.
After 2 years of design, R&D, and prototyping, lots of trials and errors, we're finally ready to start production, have lots of interested buyers awaiting the first models to be shown, and have turned down millions of dollars worth of pre-orders. And thats when the cease and desist letter from Airstream/Thor arrived. The letter demanded that Silver Streak immediately stop making, marketing, and selling any form of aluminum-colored travel trailers, asserting that Thor's trademark registration provided exclusive rights for any silver, aerodynamic travel trailer. We find this erroneous and not valid, as no one should 'own' the shape of anything aerodynamic (which is more efficient and saves fuel) or the color silver- which is a natural color of aluminum- the best lightweight material we would want to use, which also affords the longest service life in its weight class.
I'm looking at possibly $100K or more to defend our rights to build our designs, and I feel other innovators, designers, and engineers- should be able to come up with campers that open the market for people to have better and more fuel efficient and lightweight choices when deciding on what camper they want to pull behind their cars and trucks. One of our main goals is to make a lightweight camper again, one that can be pulled by a normal car or a small SUV. Everything today seems heavy. The old Silver Streaks were in the 2000 pound range for a 22 footer, we're looking at that or less, by using improved materials and composites which weren't available in the early 1940's for Silver Streak to choose.
To help pay for the legal fees, I'm selling off my collection of rare vintage trailers, which I'd intended to hold onto and start a factory vintage trailer museum for visitors to enjoy. I'm able to cover most of the legal fees but not all, so this is why I decided to ask for help- along with the encouragement of our prospective clients and fans.
I hate to ask for help, its not my style, I'm a fighter and from a professional athletic background, but this is urgent and unfortunately I have to request some help. I'm usually the giver, not the taker- we even have one of our first campers reserved as a mobile food distribution point for a charity we're setting up to distribute restaurant prepared meals from their excess food, and provide it to ease the strain of day to day life for youth caregivers in our area. You can learn about the hardships experienced by youth caregivers on
www.caregiver.org
 and I think you'll understand why we're anxious to extend our help in their direction.
Please consider even a small donation, anything helps, and by all means, I certainly appreciate any shares and words of encouragement. As a mom with a 10 year old son, and starting my first business, this has been challenging enough, but we MUST be able to show the world the great design and lightweight, durable and beauty that these trailers represent. Please mention that you've helped us when you see us on the road or at an RV show, and I'll be sure to give you an awesome hug for standing by our side! Ellie Dillon, owner of Silver Streak LLC.
+ Read More