Natural Living Co-op and Garden
$1,810
of $20,000 goal
Raised by
25
people in 16 months

Natural Living Organic Food Co-op and Cafe needs your support.   Due to a unplanned buy out of a business we shared a commercial lease with funding for our newly acquired cafe staff and folks who work at our co-op garden needs financial support.

Natural Living was first dreamed up 7 years ago by a few families who wanted better access to organic foods and a whole foods conscious community.  We slowly built the co-op by starting from the dining area of Owner Lisa Piper's house.  Soon after the co-op grew to her garage , then a covered carport was added until we were finally ready to move to a commercial space. We felt we were ready for this by sharing a lease with a partnered juice bar.  After a short time the juice bar abruptly closed leaving a challenging financial situation for the co-op.  

After 7 years the co-op has grown into an excellent resource offering the following to our supportive community:
-Organic Co-op produce shares
-Bulk buying club for saving money on drygoods and packaged goods
-Organic, GMO-FREE retail shopping for the public
-Organic bulk herbs with an herbalist on hand
-educational Classes and events on cooking ,alternative health , community gatherings and more
-Rental of our commercial kitchen to small businesses that need an affordable space to produce organic goods
-Organic raw vegan Cafe and smoothie bar offering allergen free foods
-Community and Co-op Garden growing foods for the shares and teaching the community how to grow foods organically
-Host a Free Organic Seed swap for the community
Here is a partial list of what we need to move forward and continue to provide our services to our valued customers and clients of our community and beyond:
~Garden funding for growing organic produce for our co-op shares
~Funding for a garden manager/coordinator position for 2017-2018
~Garden water bill for the 2017-2018 growing season
~equipment for the garden such as mower, weedeater, tiller 
~An updated solar pump for our rainbarrel system at the garden
~1 commercial freezer for the cafe kitchen
~1 glass front commercial freezer for the co-op
~2 new computers for ringing up customers (our current computers are in sad shape- 1 is missing the letter E and the other keeps crashing because it's too old to run our software)
~3 Stainless steel commercial shelves for the kitchen
~1 New Vitamix 
~replacement dishes for the cafe
~More tables and chairs for seating at the cafe
~An enclosed awning for additional seating on our back porch for the cafe
~More kitchen equipment for the kids cooking classes such as stand-alone induction burner hot plates.
*Having these funds in place will help our local vendors who rent the commercial kitchen so they can continue to bring locally fresh made organic products to our community. 

*Having these funds in place will help our co-op volunteers have more support and better equipment in place making work easier for them. 
*Having these funds in place will grow our local foodshed and feed our community with nourishing locally grown organic produce for our co-op shares
*Having these funds in place will help us keep our talented, enthusiastic staff most of whom have given up working at higher paying jobs becuase they feel good about working in a positive atmosphere that supports what they belive in and feel good about.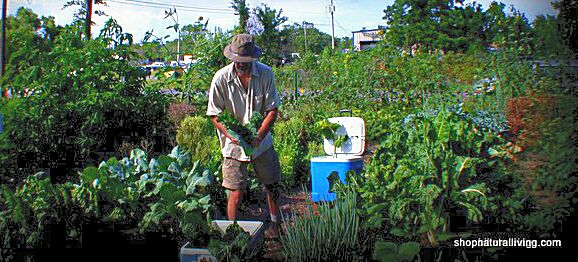 *Having these funds in place will help us start the funding for a paid position for our co-op garden so that this person can pay some bills for their family while doing what they love for thier community and planet.
*Having these funds in place will help us create an account for allowing some grant and scholrship monies so that low income families can attend some of our nutrition, education and health alternative classes for free.

Jeff Stacy of Bike Tourings will be riding his bike on a bicycle tour of organic farms, food co-ops and community gardens as a means of not only promoting our fundraiser but to emphasize the benefits of having fresh local organic foods in a community.   He will be riding from League City, Tx accross 4-5 states and back and blogging about his experiences along the way.
The bike tour is supported by sales and contributions via the Bike Tourings' site and blog and is not funded by this campaign.
+ Read More
Be the first to leave a comment on this campaign.