SHANNON by Alex Anico
$445
of $5,000 goal
Raised by
12
people in 28 months
I would like to produce and film my directorial debut, a movie I wrote called Shannon, a horror comedy noir that takes place in Miami, FL.

SHANNON
is a bold horror script that marries cannibalism to eroticism. The protagonist is a down-on-his-luck every man who thinks he's hit the jackpot when a mysterious and sexy bombshell of a woman wants to go home with with him. He wakes up months later not only perfectly ok with her dark alley extra curriculars but also comes to aid her in them, killing various men for her to feed on.
[From ScreenCraft 2016 Horror Screenplay Contest Evaluation:110/150]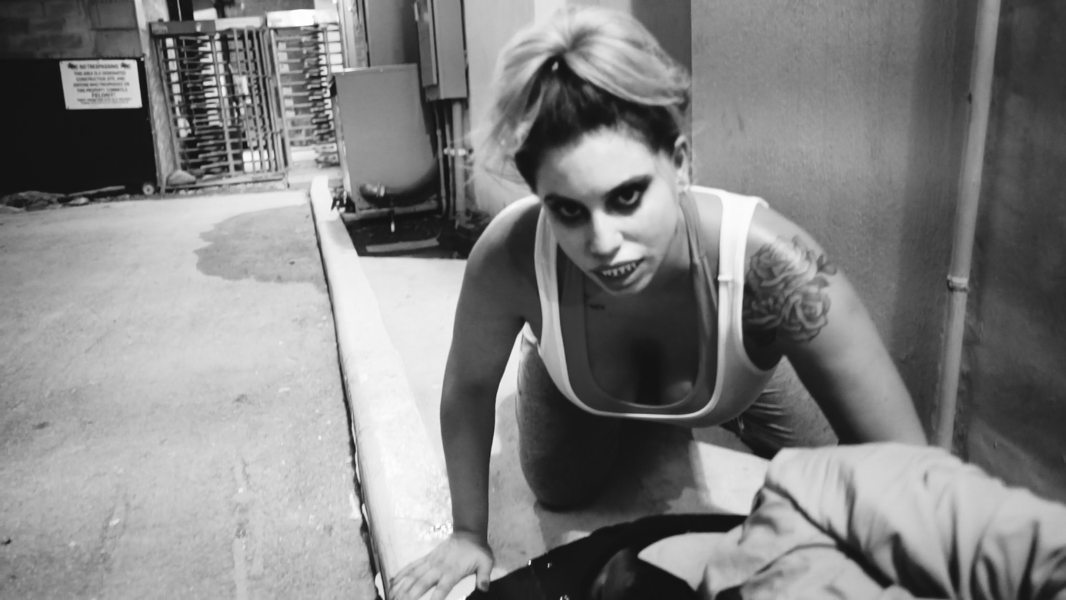 Hello my name is Alex Anico and I am a writer, illustrator, & director and sole owner and operator of Studio Mogura, a comic book, film & animation think tank based in Miami, FL.  My current project is my first feature film called Shannon.
Shannon is my second feature length screenplay and my first horror script. It is also my directorial debut. It's been a project that has been in development for almost 4 years. It started out as 3 pages and then grew to 30 and is now at feature length script. 
The feature is a Post Neo-Noir Horror Comedy Thriller (or a Horror Noir or Noirror) and plays out like a mini-series. It is split up into 4 Acts and is filmed in black & white, a staple in Film Noir. I wrote the project so that the cost would be minimal as filming takes place in a limited amount of locations. A main cast is in place and committed and I have already completed production on a very limited budget of the first Act.
All donors under $15 will be eligeble to win a DVD & digital copy of Shannon, a T-Shirt or a poster.
All donors over $15 will receive a DVD copy of Shannon once the film is completed. Check out the rewards below for the specifics.
A log line can be read below but a synopsis and screenplay are currently only available for viewing by verified studios, producers and directors.
SHANNON ACT I by Alex Anico
SHANNON
When a man falls for a sexy bombshell, he finds himself an accomplice to her particular predilection: cannibalism.
ACT I
by Alex Anico
Cast
Todd: Carla Saenz
Shannon: Carolina Ferrer
Erica: Sabrina Anico
Roberto: J.C. Rodriguez
Crazy: Emerson Rajadel
Jody: Rudy Gonzalez
Hobo: Christoph Messerschmitt
Guest Starring Keira Keeley as "Becky"
Executive Producer: M. Anico Contreras
Associate Producers: Heeral Sanghrajka, Peder Trusiak
with contributions by: Cherie Ranslow Sanders, Nahyme Valencia, Nicole Gilpin, Abby Slauter
Written, Directed and Edited by Alex Anico
Filmed in Miami, FL. USA
Sony Nex5n - Samyang 16mm
Produced by Studio Mogura
Shannons's Theme by EL TOPO
with music by
CHALK. - Ms. America 1981 (RIP)
Emerson Breastmilk ft. Linenoise - Limit
The Troggs - Wild Thing
The Wild Ones - Wild Thing
Gorō Yamaguchi - Kokuu Reibo
Meiko Kaji - Onna Negai Uta
PROPERTY OF STUDIO MOGURA 2016- 2017
Donate $5 or more and your name will appear in the credits as a backer. All $5-14 donors will have a shot at winning a free copy of Shannon, a tshirt or poster,
Donate $15 or more and get your name in the credits as a backer and receive a DVD copy of Shannon once it's done!
Donate $100 or more and receive an Associate Producer credit and receive a DVD copy of Shannon plus a T-shirt once it's done.
Donate $1000 or more and you will receive a Producer credit and receive a DVD copy of Shannon plus a T-shirt and be listed on the film's official IMDB page.
Donate $5000 or more and you will receive an Executive Producer credit, a DVD copy, T-shirt & your name will appear in the film's official IMDB listing.
All funds will go toward the production of this film. It will pay for equipment, studio space & time, payment to complete the soundtrack and for the actors and filmmakers involved.
Shannon is dedicated to the memory of Ariel Beato (Gunshine State), Kairo Gudino (CHALK.),  Michelle Garland (Pinehurst). & Shane Tomlinson (Frequency/Pulse Orlando)
+ Read More
Be the first to leave a comment on this campaign.