Sewbago: Mobile Sewing Classes
$970
of $3,495 goal
Raised by
8
people in 13 months
What the heck is a Sewbago ?
Pronunciation: So-bay-go - A sewing class studio housed in a vintage Winnebago, bringing the joy of learning to sew to almost anywhere in the Denver Metro area
Why the Sewbago ?
I started
HISS studio
 in 2013 teaching "old school home-ec" style sewing classes to pay the medical expenses for my special needs cat, Vega. What started out as a "on the side" hobby business grew to have a cult following, often with wait lists for classes. Now successfully in it's 4th year,
HISS studio
 needs a new space due to rising rents in Denver. After looking over many traditional options, it seemed time to "think outside the box" and find a space that wasn't reliant on rents and restrictions...resulting in the investment of the
Sewbago
!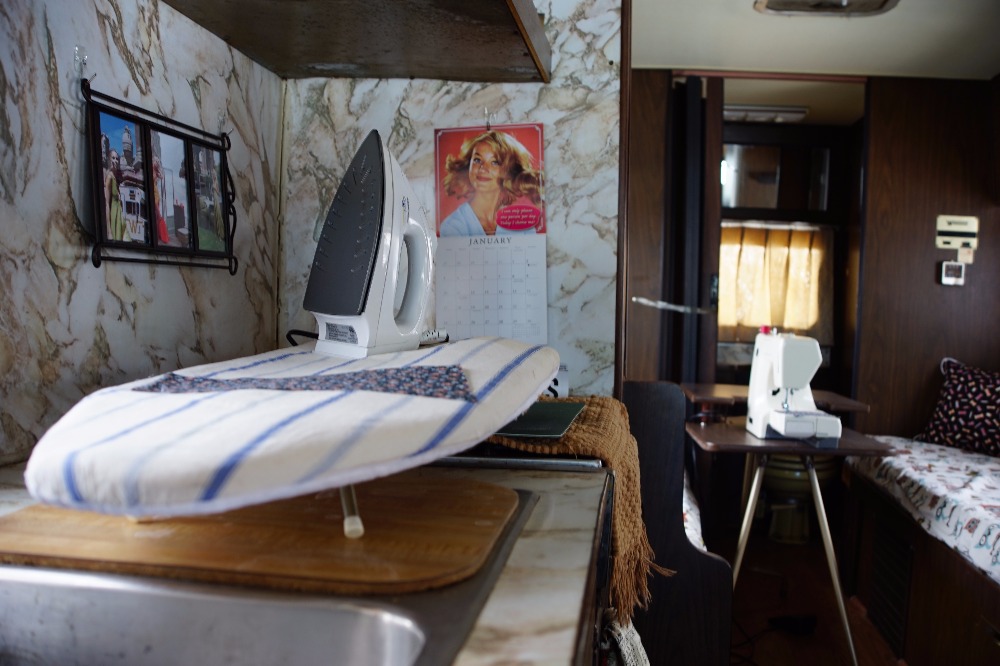 How will the Sewbago operate?
Currently, HISS studio classes are Sunday afternoons and Tuesday evenings, based on the availability of hours in our current location in an art gallery in downtown Denver. It is my goal to expand the hours of operation and offerings of classes, in addition to bringing the Sewbago to different locations in the Denver area. North, South, East or West, those looking to learn to sew will have access to great personal classes without a crazy drive or same old boring classrooms. Classes will be held in parks, farmer's markets, festivals and more, plus I will offer the option of "private sewing parties" brought to your location. Additionally, I'll perform basic alterations on site when the Sewbago is at an event but not engaged in a class.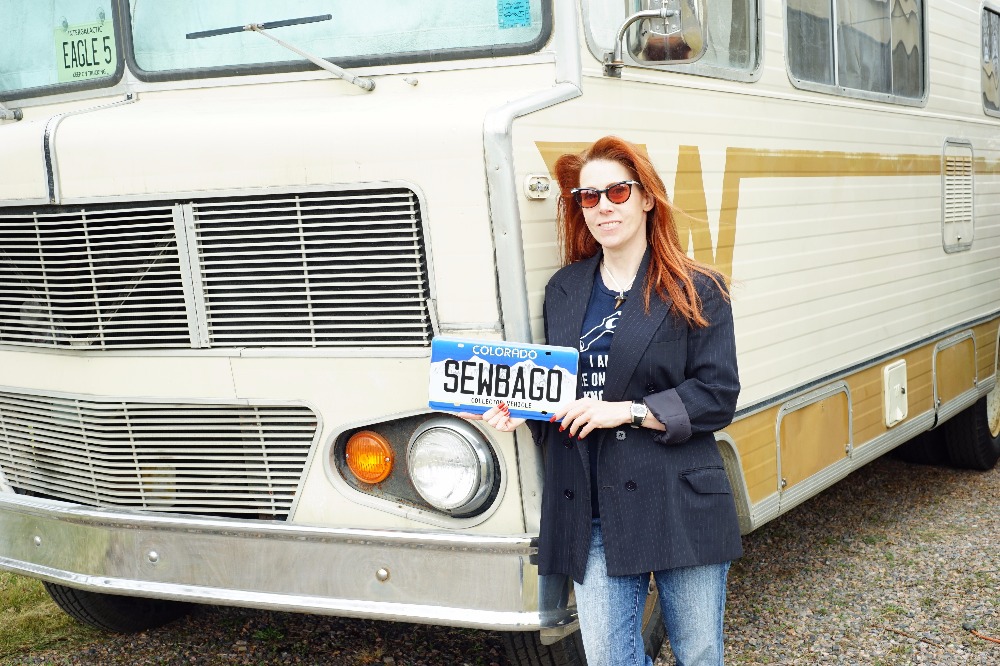 $$$ How will the money be used?
While the Sewbago is in amazing shape for it's age, it does need a few things to make it super reliable and a great space for students. Here's the list of items I need help funding:
 Business Insurance: $500
Vinyl Signage: $1200
Brake Repairs: $400
Tune up & Shocks: $800
Spare Tire and Jack: $300
Window Repairs: $200
Screen & Vent Repairs: $300
You can choose from any of the options at the top to donate, or pick a custom amount.
THANK YOU!!!!
When I found out HISS studio would be losing our space to operate, I was faced with a tough decision... take a huge financial risk and keep going, or play it safe and give up, going back to a traditional job. Your contribution makes it possible not just to continue my dream, but also the dream of my many future students who wish to learn to sew and gain new skills and confidence!
THANK YOU for your support and we hope to see you in class soon!!
The goal is to have the Sewbago hosting classes on April 2nd, so pleasedonate soon and donate often!
–Tish and the entire
HISS Studio
 Staff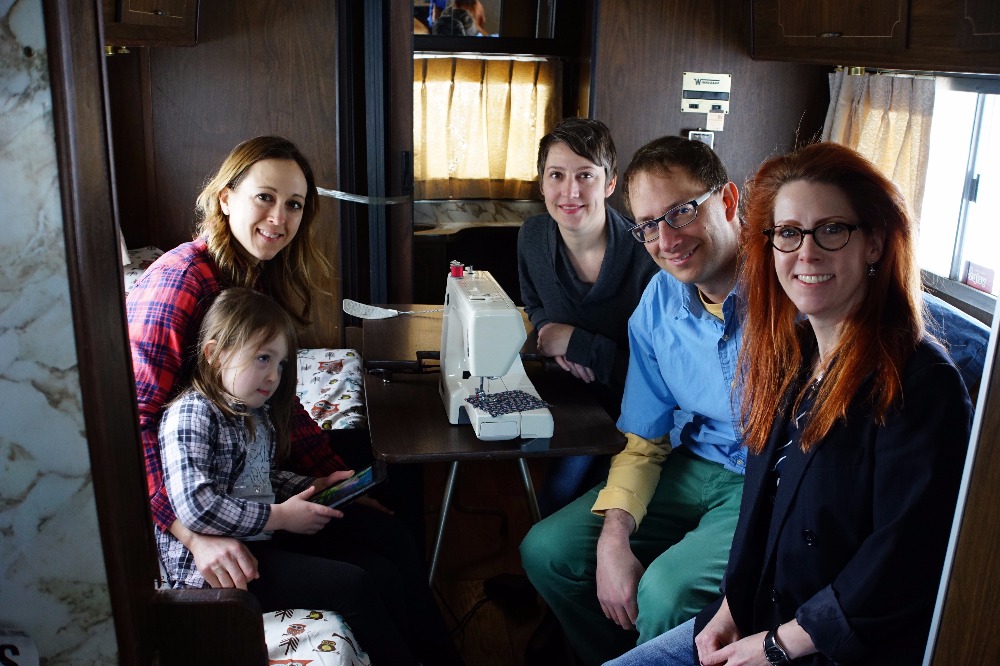 A super duper huge THANKS to all my students,  friends and family who helped make this video and have supported me in this journey! You know who you are! YOU ARE AWESOME!!!
This is Diego. He's pretty cute, and head of the HISS staff. If you like Diego, donate $5 to buy him some tuna. Or salmon. Or chicken. Whatever you have is good!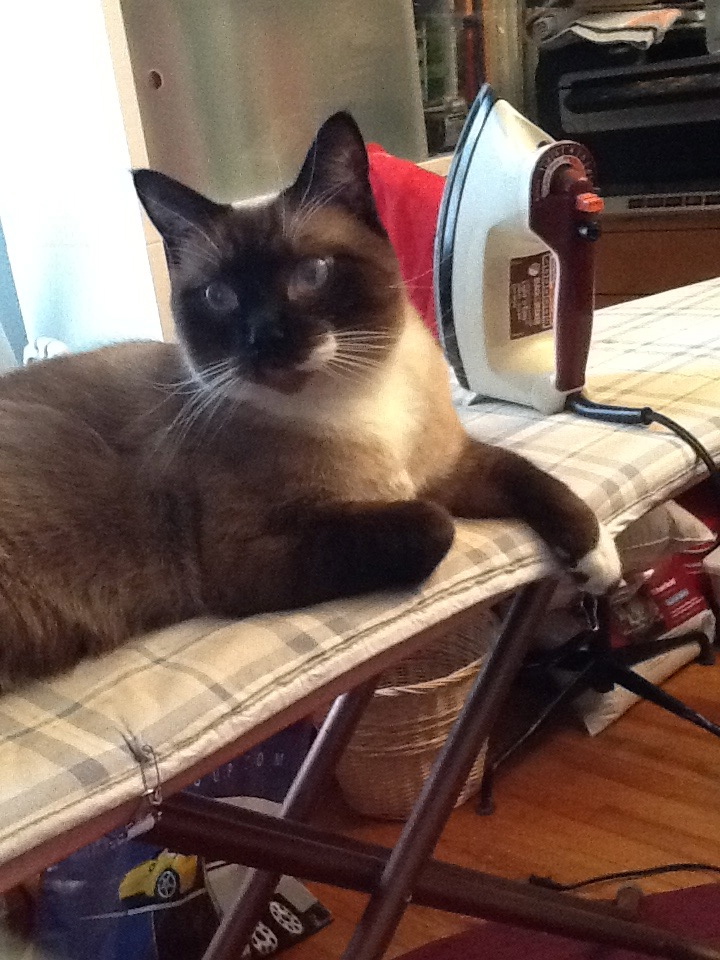 + Read More
Be the first to leave a comment on this campaign.