Send Students to Cybersecurity Camp 2019
$350
of $5,000 goal
Raised by
1
person in 6 months
Send students to cyber camp.  Become a Benefactor and sponsor a student in 2019!
Please help us help you and donate to the US Cyber Challenge (USCC) summer camp and AFFIRM scholarships.



 Make a Difference.  Raise up the next generation of ethical hackers!
 Our country has a shortfall in cybersecurity and we are trying to educate over 10,000 cyber experts to fill the gap. USCC's summer camp program is focused on identifying talent, education programs, and helping with  job search in government and private industry.
The summer camps specialize in cybersecurity training which include workshops, a job fair, and a final competition.  The workshops are lead by college faculty, top SANS Institute instructors, and cybersecurity experts from the community. 
Your contribution,
however small, will underscore your commitment and help to:
·        Deploy the next generation of cybersecurity talent,
.         Educate the next gen of cyber experts to protect and defend our national assets,
·        Support students attending the camps (eg. $500 gives 1 student w/ room & board and meals for one week),
·        Immediate impact to individuals entering  into cybersecurity careers.
To Learn More:
US Cyber Challenge (USCC) is a  501 3(c) program of the Center for Internet Security and Department of Homeland Security Science and Technology Directorate.
https://www.uscyberchallenge.org/.
 And, the Association for Federal Information Resources Management (AFFIRM) is a non-profit, volunteer, educational organization whose overall purpose is to improve the management of information.  
https://affirm.org/programs/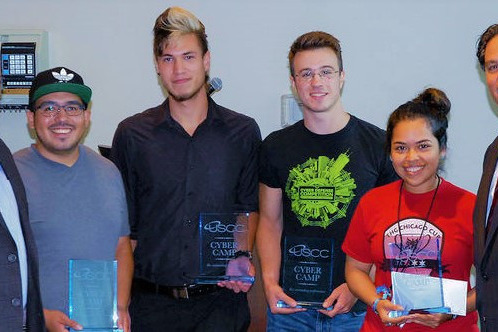 + Read More