Help Semaj Succeed
$2,950
of $50,000 goal
Raised by
43
people in 26 months
My name is Semaj Clark. Growing up I was dealt a bad hand. I was born to a teenage drug addict who was a prostitute in a housing project in Watts, CA. I never knew my father. I was abused in foster care where I spent my childhood. I dropped out of high school at 14 years old and ran with hoodlums, compiling a long rap sheet that began with an arrest for burglary, which led to me cycling in and out of detention centers for petty crimes. I came close to losing my life via gunfire at age 14, which made me think about my future.
I joined a young black male empowerment group, which helped me build self-confidence. Through my involvement with this organization, I found myself around positive mentors and role models for the first time. I became a youth advocate and community organizer and had the opportunity to speak to educators, legislators, and community leaders.
On October 9, 2015, I was invited to Savannah Georgia from Los Angeles California to speak at a Juvenile Justice Forum on "Community Safety." After the event, a couple of teenagers attempted to rob me. As I started to run, I was shot 3 times, two bullets hit my arm and one to th hit my spine which left me paralyzed from my chest down. 
I have overcome the physical and emotional challenges of my current condition to move forward. I recently enrolled at Armstrong State University in Savannah where I am majoring in Law and Society and Communication. I hope to intensify my anti-violence advocacy through various multi-media outlets. One way in which I have attempted to do this is by starting the program F.I.R.E., which stands for Forgiveness Introspection Respect and Education.
I decided to come back to the place where I was shot (Savannah) because I believe that it is important to run to the fire instead of away from it. I am currently seeking help for 3 things:
1) Help purchasing a new wheelchair because the one I currently have is broken
2) Help with tuition costs because I am a currently enrolled as an out-of- state student
3) Help with medical supplies and expenses.
Thank you for your generous support!
SemajClark.com
+ Read More
Update 1
26 months ago
Share
Greetings first off I would like to thank everyone who gave a donation I greatly appreciate it here's some good news I got my chair fixed! Now I'm raising money for living expenses it's been a day to day struggle out here on my own in Savannah. There are certain things in need on a daily basis that my insurance doesn't pay for like certain catheters and other things that I need to keep safe while doing that. Also I have to pay for therapy because my insurance denied me, so it's hard to make progress when you're constantly barely getting what you need to make it through the month. I been having a hard time looking for a good job to hold myself down so I don't have to constantly ask others for support. I have no vehicle so it's hard to get around to even get or do the things I need. 10/10/16 made it a year that I've been in a wheelchair. I've done nothing but do the work I said I was going to do with the youth, but still can't find help for myself.

On the other side I found out that I can regain my feeling and walk again through a surgery at The Stem Cell Institute.

•The standard protocol takes 4 weeks
The first two days: medical evaluation, blood testing, and bone marrow collection
•8 intrathecal (spinal canal) injections of expanded umbilical cord tissue-derived stem cells (2 per week)
•4 intravenous injections (IV) expanded umbilical cord tissue-derived stem cells (1 per week)
•2 intrathecal (lumbar puncture) injections of bone marrow-derived stem cells (during final week
•2 intravenous injections (IV) bone marrow-derived stem cells* (during final week)
•19 physical therapy sessions (throughout stay)
•Medical consultation for hormone evaluation
•StemKine supplement (only after medical evaluation in Panama)

The surgery is in Panama City, Panama it cost 37,000 so I am also raising money in savings toward this also.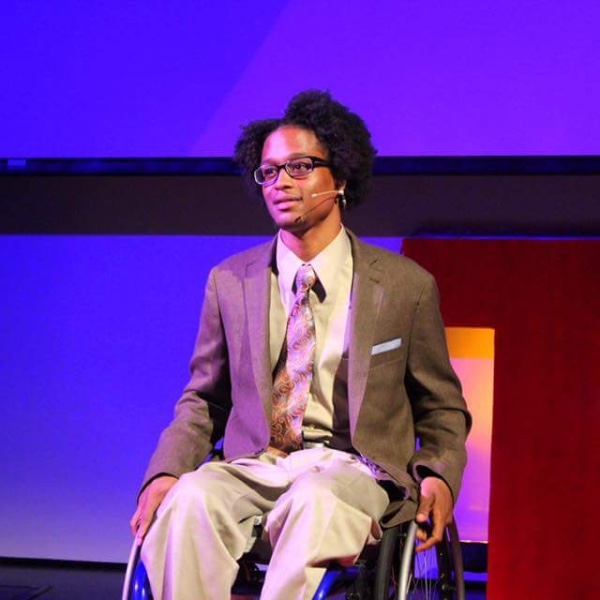 + Read More