110
8
Scanners for the Ukrainian Archives
$7,565
of $10,000 goal
Raised by
115
people in 14 months
Alex Krakovsky is a young Ukrainian living in Kyiv who is working to reform the Ukrainian archives system, and to get more old archival records digitized and put online. He scans and photographs old files in their archives, incredible documents that have never been photographed or microfilmed, not available anywhere else. He gets access to files from the archives' storage warehouses that even professional genealogists have never been able to get access to before. And he posts all the images online at the Ukrainian version of Wikipedia, for free use!

He's even taking the Zhytomyr archives branch to court for their refusal to allow people to scan the images there. Here's a recent news article about his work, and his lawsuit. It's in Ukrainian, but if you use Google Translate or your browser is Google Chrome, it should be easy enough to read:
http://tyzhden.ua/History/208256



Alex recently received a CZUR ET16, which is brand new kind of camera/scanner, made in China. It's a 16 megapixel camera, and can scan a whole book or file very quickly, can auto-focus and auto-adjust the lighting and contrast, can de-skew the crooked pages and can even correct for the page curvature close to the center of the book. It's also very fast, only 1.5 seconds per scan, so you can go through a lot of pages very quickly. And you don't need to squish the old delicate papers onto a regular flatbed scanner either, it takes the photos from overhead.

Attached to this post are photos Alex sent me of his archives desk set-up with the new camera. And also attached are sample images from the scans -- really good quality.  Here's an example of the kind of work these scanners can do:
And here's a link to a whole PDF full of a newly-scanned book:
https://upload.wikimedia.org/wikipedia/commons/d/d1/1899-1907._%D0%9F%D0%B5%D1%80%D0%B5%D0%BF%D0%B8%D1%81%D1%8C_%D0%B5%D0%B2%D1%80%D0%B5%D0%B5%D0%B2_%D0%BC%D0%B5%D1%81%D1%82%D0%B5%D1%87%D0%BA%D0%B0_%D0%91%D0%B5%D0%BB%D0%B0%D1%8F_%D0%A6%D0%B5%D1%80%D0%BA%D0%BE%D0%B2%D1%8C.pdf
Alex just posted some of his photos and descriptions of working with the new camera/scanner on a Ukrainian-language Facebook group called "Access the Archives". And a bunch of people who work in (or work for!) various Ukrainian Archives branches were really interested in his new scanner and would like one too.

Alex says the Vinnytsia Archives (central Ukraine, south of Berdichev) and the Rivne Archives (northwest Ukraine) would definitely love a scanner like this, and in exchange they would supposedly scan a whole bunch of books, including old Jewish records books, free every week. And everything scanned would go back online for free, no restrictions -- they'd either upload it themselves or would send it to Alex to upload.

Alex said some other archives might potentially be interested too: Kyiv (which is where Alex visits already, but this would be a scanner meant for the Archives itself), Poltava, and Transcarpathia. Maybe others would join when they see everyone else get a shiny new scanner?

So. This GoFundMe is raising money to get at least two more scanners purchased and shipped to Alex in Ukraine, to distribute to the Vinnytsia and Rivne archives first, and any extra money will start going towards other archives branches: Kyiv, Poltava, Transcarpathia, and possibly others.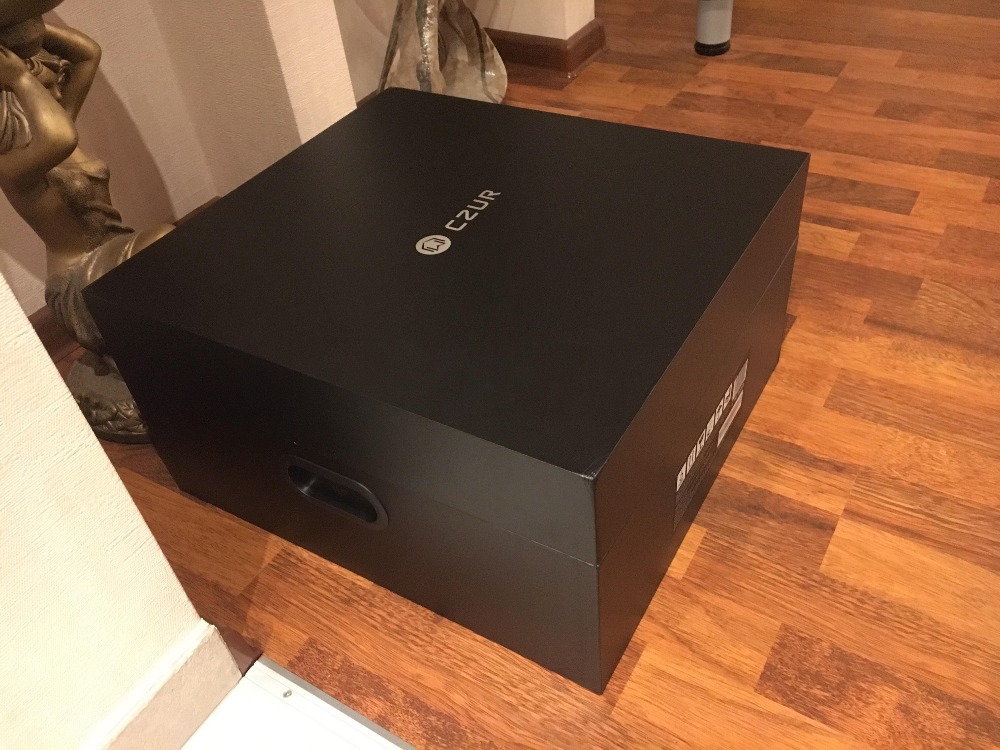 I can purchase each CZUR ET16 scanner off eBay for $350, which is the lowest price I've seen online. And then I can ship each one off to Alex in Kyiv for about $133 via the US Postal Service (this includes insurance). (Yes, shipping a big scanner box to Kyiv really does cost that much, and no, my local UPS Store won't ship to Ukraine, I tried them first.)
So each scanner is $350 + $133 = $483. And we would need to raise a little extra to handle the GoFundMe fees, which are a little under 3% of all funds raised. So let's say that purchasing and shipping each scanner to Ukraine, from start to finish, would cost $500.
And in return, the world will get tons of incredible old records scanned and put online for free from these archives -- not translated or transcribed, mind you, but at least it preserves the images! And we'd also get a promise that at least a few Jewish books would get priority for scanning each week.
So, are you in? Want to help get more Ukrainian records scanned, and put online for free, not behind a paywall and not copyrighted? Let's do this!
Finally, here are two little disclaimers, just so we're all on the same page here:
   1) Alex is my very distant cousin, so technically this project is helping a family member. But our common ancestor was born way back around 1800.
   2) I'm also the founder/president of Reclaim The Records, a non-profit group that raises money to get genealogical records put online from American government archives and agencies, but this GoFundMe fundraiser has nothing to do with that organization. It's a standalone project.
Got questions? Please reach out to me via GoFundMe -- or find me and message me on Facebook Messenger, that's usually much faster.
Thanks!
+ Read More