Help Sayulita's JR. SUP Team
$3,765
of $8,000 goal
Raised by
24
people in 42 months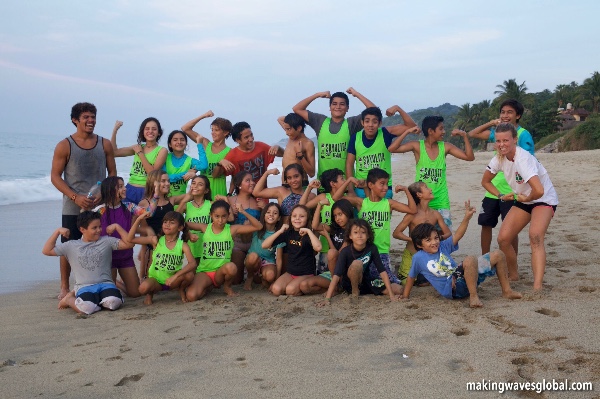 What is the SUP Team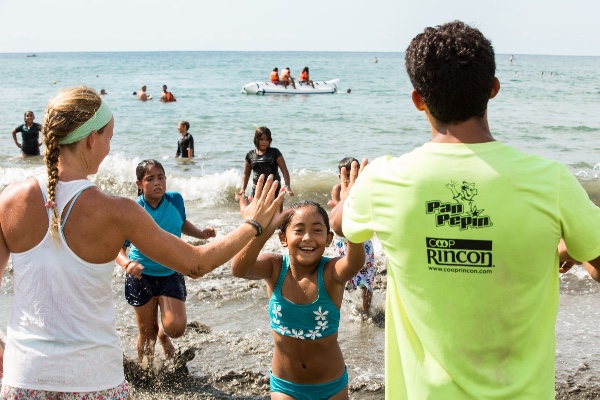 Sayulita Jr. SUP Team was started in March of 2015, following the ISA World SUP Championships that were held in our small town. The enthusiasm that was generated by watching the world's best Stand Up Paddle competitors became a fever among our local youth and we knew that it was time to direct that energy in a positive direction
The idea was to open share our skill set the local kids wanted to learn a new sport, give them a productive activity to participate in after school, and help mentor the youth in their daily life. Through SUP the youth can grow stronger, healthier, and be more prepared for a successful future. We focus on teaching them our 5 core principles; education, commitment, accountability, respect, and sustainability. What started as a group of 7 kids who came under protest due to behavior issues, quickly caught fire and we now have a team roster of over 40 local kids. Our team is incredibly diverse, both economically and socially, with kids from 6 countries and ages ranging from 6 to 17.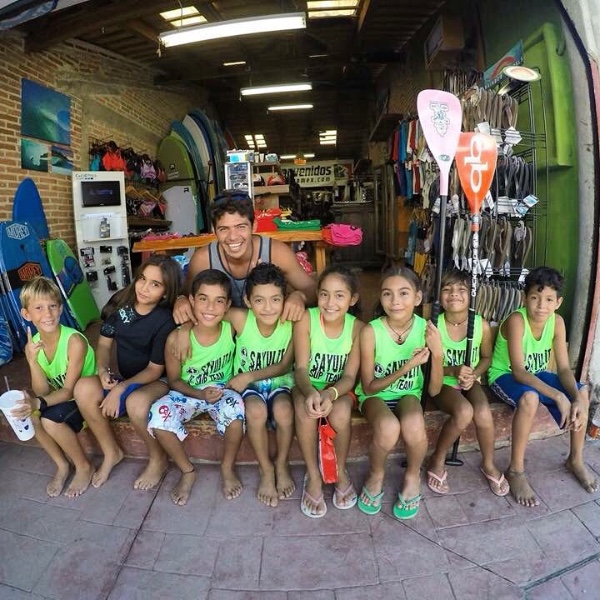 Why is it needed
Sayulita is a small fishing village hidden on the pacific coast of Mexico, commonly referred to as "Riviera Nayarit". The town is known for its consistent surf break, with a tourism crowd to match. Recently, following the success of local paddlers, Stand Up Paddle or SUP has grown in popularity to match that of traditional surf. While Sayulita is booming with things to do, access to these activities are limited primarily to tourists, leaving the locals on stand-by either working or watching from the sideline.
The rich cultural heritage that makes Sayulita so special cannot exist without the locals who are the heart of the town, yet it is that culture that is at risk. Without youth we have no future. Look closely and you will see a lack of constructive and affordable activities for the local youth. The economic gap between tourist and local has created a negative spiral for our youth that seems to worsen with the increase in tourism. We have a bunch of kids with nothing to do, little to no guidance, and easy access to drugs and alcohol. Many of our promising local youth end up in gangs, rehabilitation, or worse yet- jail.
The most shocking part of this increasing dilemma is that so many of the kids in our "beach town" don't take part in activities on the beach—many don't even know how to swim. They live on an ocean playground, and the kids don't take part in water sports or even play on the beach. This disconnect has to be mended.
THIS IS WHERE WE DECIDED TO TAKE A STAND AND DO SOMETHING TO STOP THE NEGATIVE PATTERNS.
"Get kids off the streets and on the water!"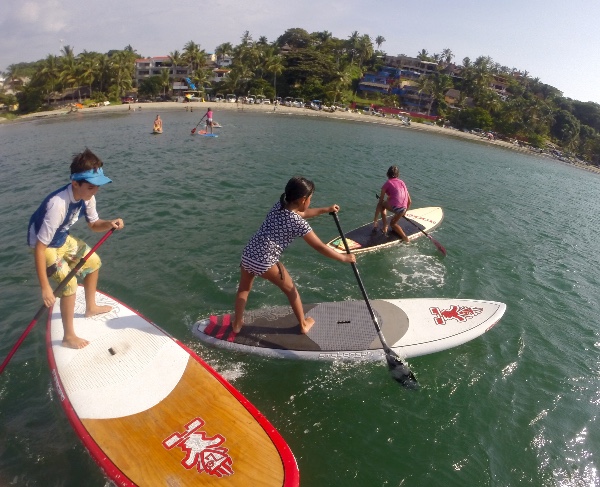 What has been accomplished so far
Having spent the past 3 years training and competing professionally in the sport of Stand Up Paddle, we have been given the opportunity to travel the world and meet all kinds of people. We have seen how hard work and dedication can reap enormous rewards, both emotionally and financially. Being physically strong and training daily gives you a self-confidence and self-awareness that is hard to replicate in other activities. We know how being a part of a team forces you to be respectful and teaches you accountability. It also provides a strong support network and becomes a second family among team members. In our opinion, Team activities are crucial to youth development.
SO WE STARTED THE *SAYULITA JR SUP TEAM*.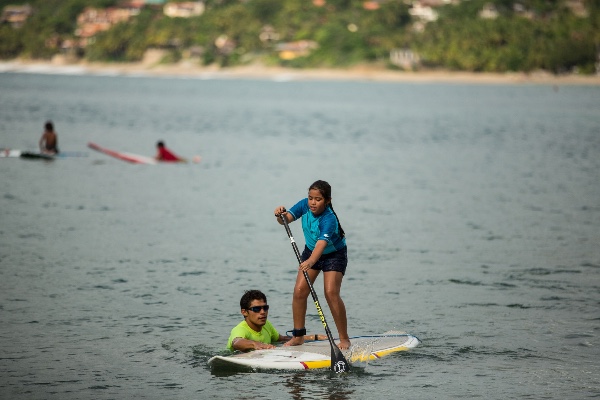 We train the youth 5 days a week after school, split into 4 groups based off of age and skill level. In order for them to continue using equipment and to attend training- they have to maintain a B average and attend 3 trainings a week. We focus on teaching them all aspects of water discipline because we quickly realized that our initial idea of training them in only SUP was unrealistic. Much to our surprise, more than half of the kids either didn't know how to swim or were scared of the ocean. Consequently, we altered our trainings to be 30 min of dry-land work out to build a strong base of physical condition and strength, then we hit the water for an hour to practice SUP racing technique and a few days a week we alternate surf lessons and swimming. This insures that all the kids are intelligent when they get into the ocean, strong in the water in whatever they choose to do, and safe when we all get on SUP boards to train.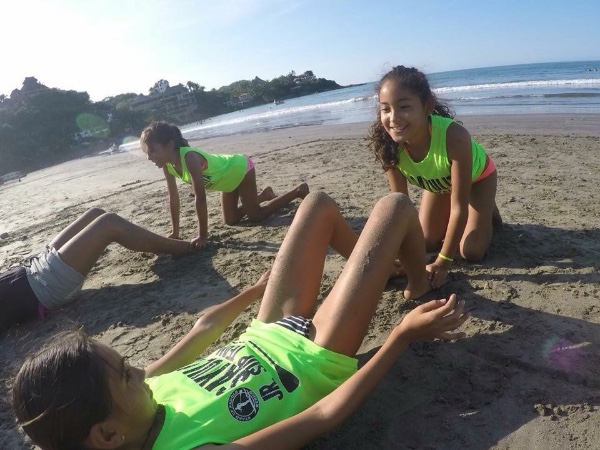 The initial idea was to charge each kid $1,000 MX pesos (equivalent to $58.00 usd) a month to cover equipment fees and raise $ to get uniforms and other team expenses. However, the kids who were coming in flocks where locals who cannot afford even that. The kids who cannot pay are the kids who need the program more than anyone and the kids whose lives have changed forever. We train any child, even if they can't afford inscription fees, and just ask them to help with team duties (coming early to get equipment ready, help carry water, come on days off to repair broken equipment, etc).
The impact the team has had on the kids is remarkable. We have received emails from teachers and parents alike expressing how the children have changed: we are seeing improved grades across the board, improved behavior in school and in town, ethnic meshing in classrooms (the local nationals are now family with their fellow "gringo" team mates, improved self confidence in kids who were before wall-flowers, and most importantly dropping crime rates in petty-theft and drug distribution throughout the village. These kids are a family now, and they now have a reason to behave well and stay focused. They have someone looking out for them and holding them accountable for their actions (bad and good). They now have something to do and look forward to every day and goals to achieve in the future. The program has become so much more than we had ever imagined!!!!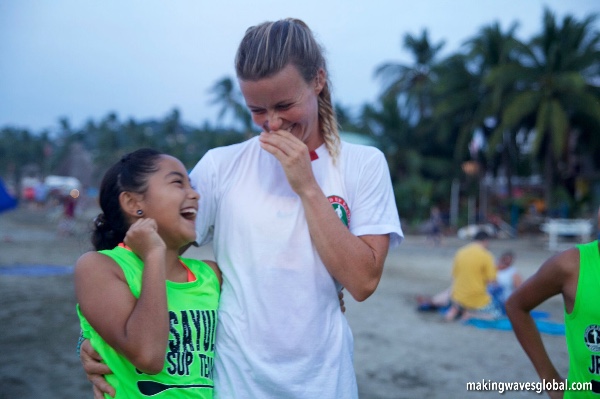 With the help of a local business, Stand Up Sayulita, we have been able to provide rental boards to our youth for team practice. Our team has grown so quickly that we have outgrown the rental fleet and need to acquire our own equipment to ensure the future of our venture.
The kids on our team come from local, indigenous families—families that often struggle to pay for clean water and do not have the resources to pay for coaching or buy their child's equipment. We have a thriving team and no equipment that is our own. Our community provides tremendous support through networking and community involvement, however we lack the resources to take our program to the next level. Our kids show tremendous potential want to take their training to a competitive level, but without the proper equipment, we are throttled.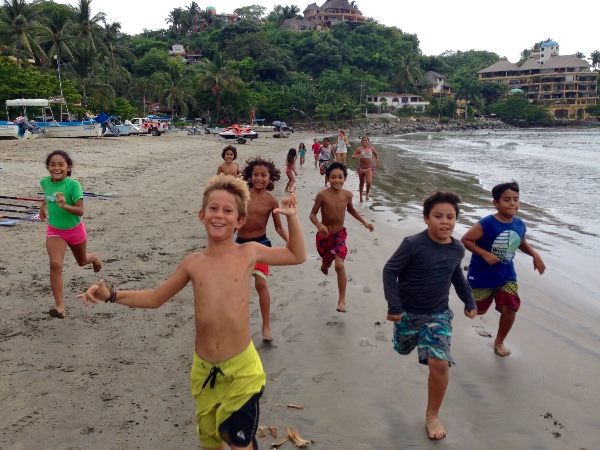 The funds we raise will help us to properly outfit our team with boards and paddles, provide the proper safety equipment, print uniforms, and provide scholarships to the youth that cannot otherwise afford to cover the team inscription fees.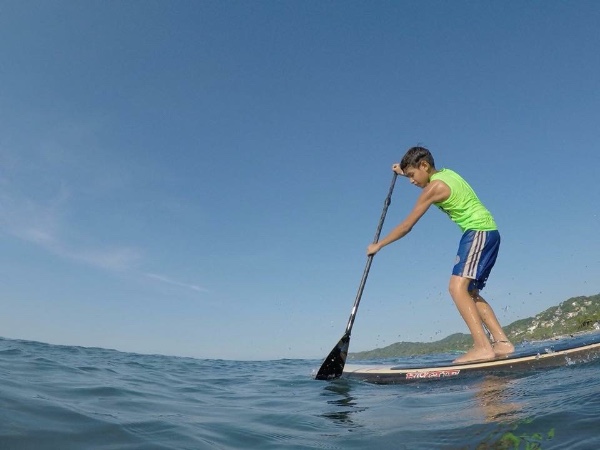 SO WHAT DO WE NEED:
1) 20 SUP boards to cover each training group - $8000.00
2) paddles for each board (20) - $500.00
3) 20 PFD's (portable flotation devices) - $200.00
4) Scholarship funds for low income youth $3000.00
3) Team Uniforms-$300.00​
Help become a part of a life-changing program that is shaping the future of our community.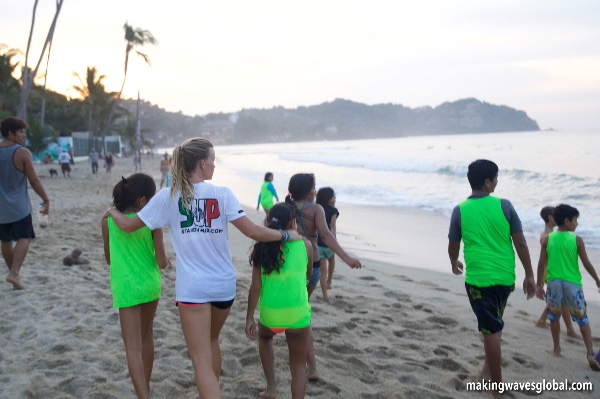 + Read More
Be the first to leave a comment on this campaign.