Saving Famous Fido Rescue
$9,200
of $200,000 goal
Raised by
202
people in 50 months
Some of the programs offered at Famous Fido Rescue

Re-Homing & Counseling Resource Center – The Famous Fido Re-Homing & Counseling Resource Center will provide 1 on 1 counseling to individuals who initially resort to shelters as a solution to their problems regarding the guardianship of their dog or cat. The alternative solutions could be of a veterinary nature, apartments which allow pets, seeking qualified friends or relatives that will assume guardianship of the dog or cat, foster care or adoption into a loving forever home. The services and resources will offer a customized alternative solution to placing the dog or cat into a shelter.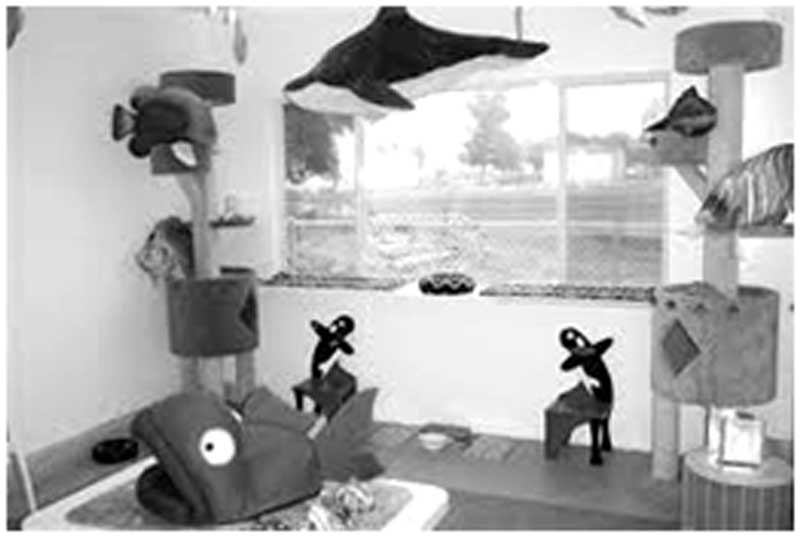 The Cat Sanctuary—The Famous Fido Cat Sanctuary will provide a Second Stage prior to adoption where a cat can either be in general population or in a place of its own after it clears The Cat Isolation Room.  This is where Fosters and potential Adopters can view the cats.  We have a cat team in place to pre-book Foster Homes and potential Adopters.  These cats that are being pulled from shelters or crisis situations would have nowhere to go and would have been euthanized if we did not intervene.  (As a side note, Famous Fido has re-homed at least 90 cats in the past 6 month period, that were destined for euthanasia.)
Famous Fido Rescue is a 501c3 charitable organization and your donations are tax deductible.
Other donation options: 
http://www.famousfidorescue.com/Donation
By check: Famous Fido Rescue, 5430 N. Clark Street, Chicago, IL. 60640
Follow us at: 
https://www.facebook.com/famousfido
Famous Fido Rescue - Our Story
Famous Fido must now find a new, larger location for a rescue/sanctuary. We must also procure funding to renovate and sustain the larger space, while continuing our lifesaving work for Chicagoland's animals in need. 
***This building will be the first NO KILL ADVOCACY building in Chicago. It will also be a rehoming center, so animals will not be put into shelters. Our goal is to stop animal ABANDONMENT and help create shelter reform. It is not acceptable that dogs/cats are killed daily in Chicago and throughout the country, with nowhere to go. 
At Famous Fido, we believe that no animal should be killed for being abandoned by their owners, or a lack of cage space at kill shelters. Famous Fido's mission for over 40 years has been to rescue, rehabilitate, and place as many cats and dogs as we can. 
We Need Your Support NOW
Recently, our rent has nearly doubled, and our space has become too small to accommodate dogs/cats in crisis with nowhere to go. 
You will be helping create a sanctuary and learning center. We will be able to bring more animals out of crisis and prevent them from going into the shelter system. 
What Will Famous Fido's Rescue/Sanctuary Provide
A safe haven for our rescue animals, a larger meet and greet area, a grooming center, a doggie deli, positive training area, an outdoor/indoor play space, and a counseling center to work with owners to help rehome their pets into loving homes without them ever needing to enter into the shelter system. 
Our Goal
Before February 2015, we are reaching out to incredible people like you to help us raise $200,000 through GoFundMe. All net funds will go to support our new sanctuary and learning center, which will save the lives of thousands of more dogs/cats across Chicago. 
Join us in our quest, and then check back often to see how your contribution helped spark a miracle. With your help, we will continue working day/night to save cats/dogs that otherwise wouldn't stand a chance of surviving, and finding their forever homes.
Thank you from the bottom of our hearts, for helping us continue to save thousand of more cats/dogs across Chicago: THANK YOU! 
Determined, hopeful and eternally grateful,
-Gloria Lissner (Executive Director & Founder) & The Famous Fido Team
https://www.facebook.com/famousfido
Checks can be sent to: Famous Fido Rescue, 5430 N. Clark Street, Chicago, IL. 60640
+ Read More