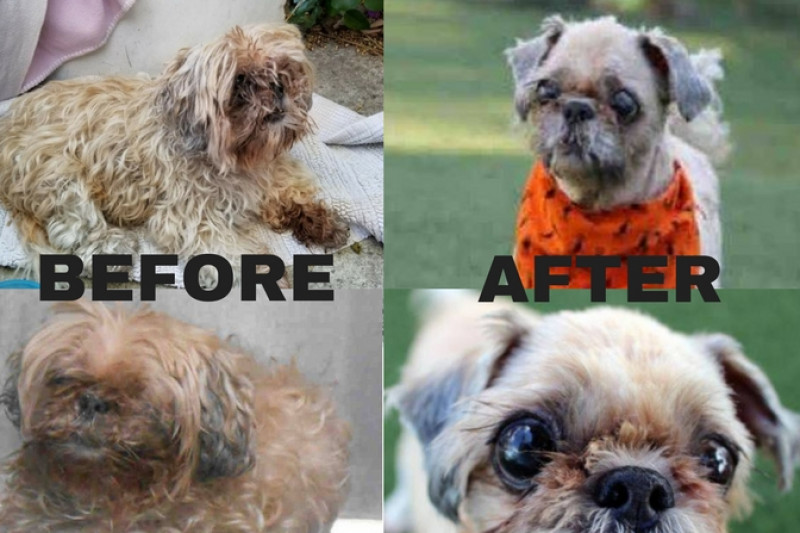 20
5
Shih-tzu Needs Medical Help!
$920
of $1,200 goal
Raised by
21
people in 13 months
Meet Precious,
an adorable, loving shih-tzu whom at first glance looks like any other happy, well-cared for dog. Sadly, this is not her story.
Video of Precious
Precious was found 3 weeks ago around 11pm roaming around the front yard of my parent's house. She walked slow, had trouble hearing, and we even feared she was blind as she kept running into walls. Our family took her in and upon closer look saw
her coat was matted with fleas, her paws sore from walking on overgrown nails, and found she was suffering from worms that seemed to be everywhere on her body.
I'm sorry if I'm being graphic, but it's only fair you know the whole story.
We bathed her, fed her, and gave her as much TLC as we could but it was evident she needed immediate care. 
I spent a full day calling all of my local vets, groomers, and other shelters and no one would help except to tell me to take her to the OC Shelter. I know the reputation they have (high-kill shelter) so I knew if I took her there without additional help this dog would probably never make it out alive.
I finally turned to local non-profits and partnered with
The Pet Adoption Center of OC
to help me through the process of getting her the help she needs, which they've found to be:
KCS (dry eye), severe corneal pigmentation and scarring, tartar 3/3- halitosis and gingivitis, hyperextended hocks, poor conformation in rear, and skin issues.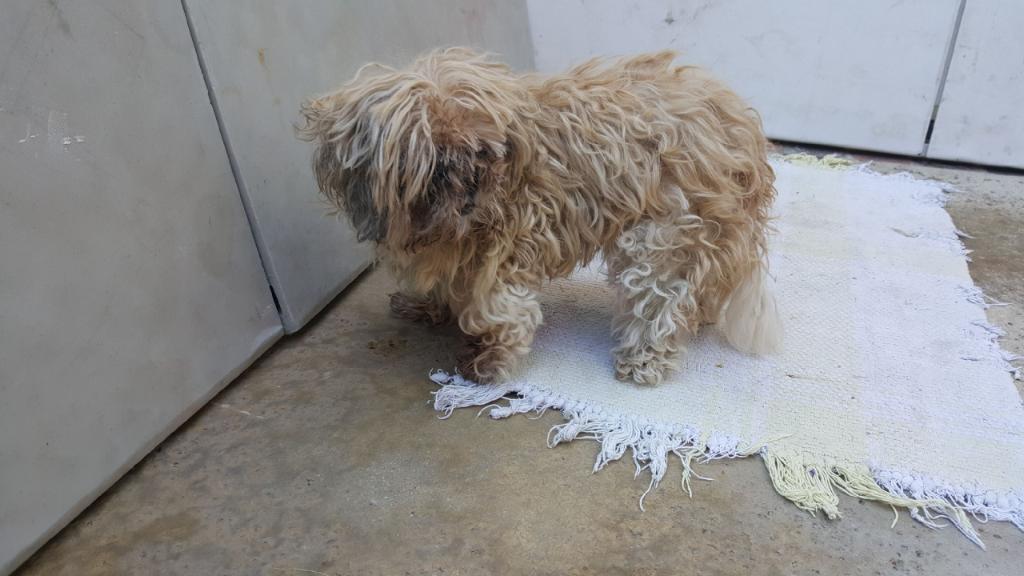 They have officially adopted her and told me it will take well over $1,000 to help Precious heal from the physical trauma she experienced before meeting us.
Despite what she has endured,
this dog is loving, playful, and kind beyond words.
She really is a little miracle! Watching her tail wag for the first time after how scared she was when first bringing her in has taught me the importance of hope in the face of such adversity. 
I want her to have a chance to meet a loving family who will allow her the luxury of living out her days LOVED.
Please help me see her story through - let's give Precious the medical attention she needs so that The Pet Adoption Center of OC can find her forever home.
All the funds will be donated directly to her medical bills.
Thank you for your kindness in reading about Precious, and I hope you will find it in your heart to continue sharing her story and possibly donate.
+ Read More
Update 1
12 months ago
Share
Just spent some time with Precious and her name definitely does her justice! Most sweetest, loving dog. Her eye is still in very bad condition and she will also be needing to get many teeth pulled :( Still fighting the worms, but she is a survivor and still in need of a loving home! Please continue to share her story and help us raise more funds to help her gain a speedy recovery!
+ Read More