Save the Pitbulls - PSA
$1,985
of $12,000 goal
Raised by
35
people in 29 months
We're here to ask you to please help share or donate to our project so that we can raise the necessary funds to shoot a PSA for Pitbull Rescue. The PSA is intended to be a call to action to raise funds for Pitbull rescue and to contribute to breaking the stigma surrounding Pitbulls. As a bonus to our project -- we will be rescuing and adopting 3 Pitbulls through our network for the shoot. So not only will the PSA be intended to save lives -- the making of the PSA itself will require saving 3 lives. How awesome is that?
My name is Derek Underwood - I'm a filmmaker and an animal rescue activist.  I've worked with major brands in delivering broadcast and online digital content to consumers. Between Hodges Usry (Co-Director) and myself, we've directed, written, and produced commercials and promotional materials for brands like Coca Cola, Crest, Colgate, Southern Proper, McDonald's, Chevrolet, AG Properties, P&G, Spotify, Braun, Care Bears, Tropicana, Simon & Schuster, AJAX, IAMS, and many more.
In the rescue world -- I'm a volunteer dog foster for
Last Bad Day
. I primarily work with Pitbulls. I take the big dogs -- some come to me ready for homes -- others come to me and require a lot of work. There are times I get dogs that have been severely neglected, some have been abused, and some have been abandoned. I dedicate my time to rehabilitating the dogs -- studying their behavior and determining what the best possible home might be.  

The PSA follows the life of a saddened pitbull from a life in chains in an apocalyptic looking backyard to being rescued and taken to a kennel. Scared and in the kennel, the pitbull sees other dogs being rescued. His tail no longer wags as he is coming up on euthanization day -- that is until he is adopted by a Rancher. 
The Rancher takes the Pitbull to his farm where he resides with his wife. The Pitbull quickly becomes the glue of the family and the Rancher's best friend. We see the Pitbull come out of his neglected shell. We see the family's life center around the Pitbull, from birthday parties and dressing him in silly hats to all the other puppy shennanigans. We see the family aging as the husband and wife renew their wedding vows -- even including the Pitbull as the Paw-bearer as he carries the ring to the altar. 
The Rancher rides his horse and his Pitbull walks alongside him. They fish together, they camp together. They ride together in the old truck. They're inseparable.
Time passes and everyone has aged. The Rancher sits next to a hospital bed with his Pitbull alongside his dying wife. We see the Pitbull there for him when she passes. 
It is now just the Pitbull and the Rancher on the farm and the Rancher moves at a slower pace. He misses his wife, but at least he has his best friend. Suddenly, the Rancher suffers a stroke. And the dog sprints to the neighboring farm to get help. Help comes and the Rancher is rushed off in an ambulance. The dog saves his life. He returns home and the Dog helps the Rancher heal. Time passes -- and there is a trip to the vet. The news isn't good. 
The rancher and the dog sit on the front porch admiring the golden sunset reflecting on their beautiful life together.  The dog rests his head in his lap. They share a look that says it all -- it's gratitude and love. That dog saved his life and made him whole. The rancher pets his head gently. He lets him know it's okay. One last breath. A tear drips off the Rancher's cheek. 
We cut to black. "Sometimes it is the dogs we rescue, that end up rescuing us."  Followed by a call to action to raise money for Pitbull rescue.
To me this story is beautiful and sad, but it follows the life of a rescue dog. Specifically, a Pitbull  -- to break the Pitbull stigma that exists in our society. I've had the privilege of working with dogs in multiple commercials. I want to share this project with the world. I see it as a 12K investment that is a call to raise money for rescue.  We are putting together a team of all volunteers -- no one will receive a salary for this project. All the proceeds of any monies raised from the PSA will be donated to rescue.
I will be co-directing this spot with my friend, Hodges Usry. I've invited him on board this project because we work well together and he believes in my vision.
Not saving enough dogs last year has inspired me to want to create this project to make up for it. Please help me in achieving my goal! Let's save some Pitbulls and break the stigma they have as aggressive dogs!  You have my word that this project is going to raise awareness and save dogs. The sooner we raise the funds the sooner we can start on this project. Thank you for your time and support.
You can view my work at: 
www.derekunderwood.net
And here is a link to Hodges work:
http://hodgesusry.com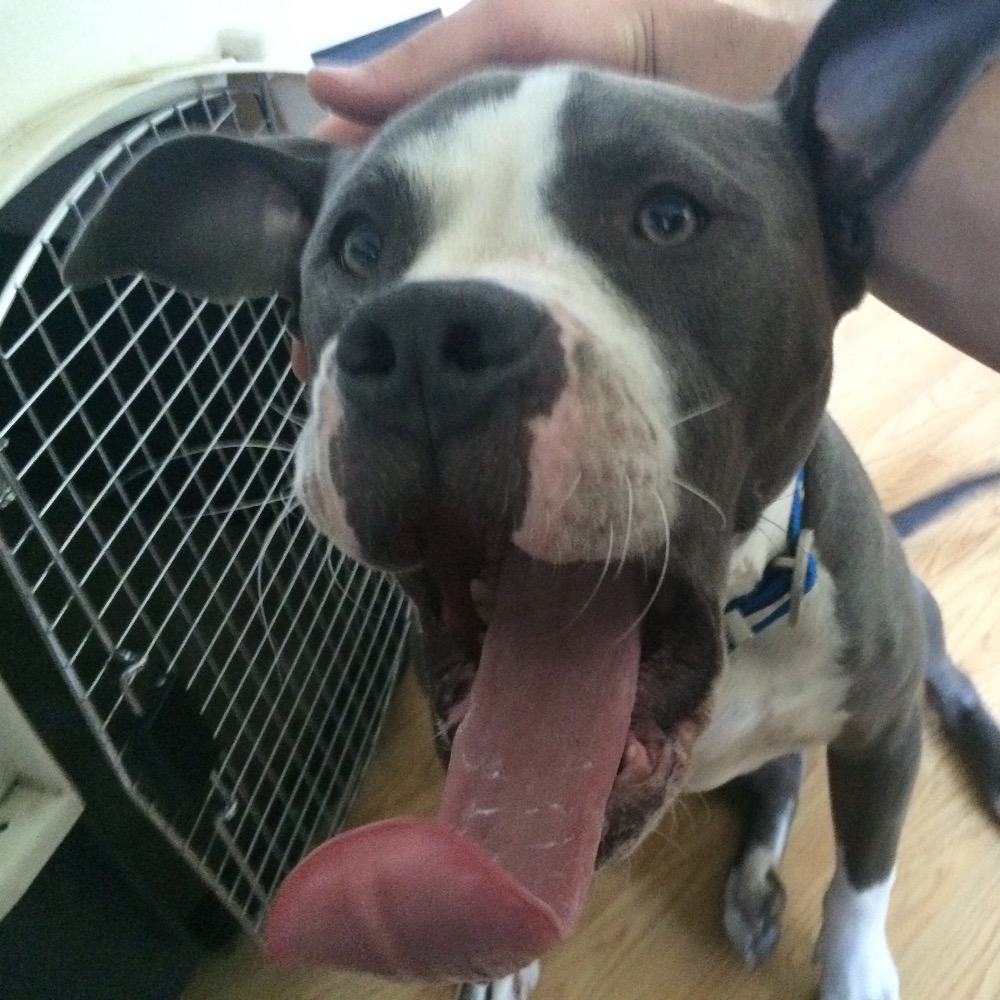 + Read More
Be the first to leave a comment on this campaign.