Save Empire Seven Studios
$30,025
of $1.5M goal
Raised by
272
people in 30 months
Unfortunately, like many small businesses in the bay area, our art gallery will be replaced with Luxury Apartments...
10 years ago I started looking for a building…
Where I could start my first art gallery in my hometown of San Jose, California
After years of getting in trouble for painting the streets…
I thought it was finally time to do things legit…
And start giving back to the community of artists I have gotten to know throughout the years
We found an old meat factory warehouse on the edge of Japan Town
The address was 7th Street and Empire…
We started renting it
It took about a year and half to fix up the place…
But here is where Empire Seven Studios was born…
My dream of finally owning and running an art gallery was realized
The landlord gave us a verbal agreement that we could stay there for 10 years…
In those 10 years we've had at least one show every month…
Featuring local…
And up and coming artists from all over the world.
We gave many artists their first art show ever
And we are proud to have been able to support our local creative community as much as we have…
We've had over 100 unique art shows since we opened Empire Seven Studios...
(Story continued below show photos)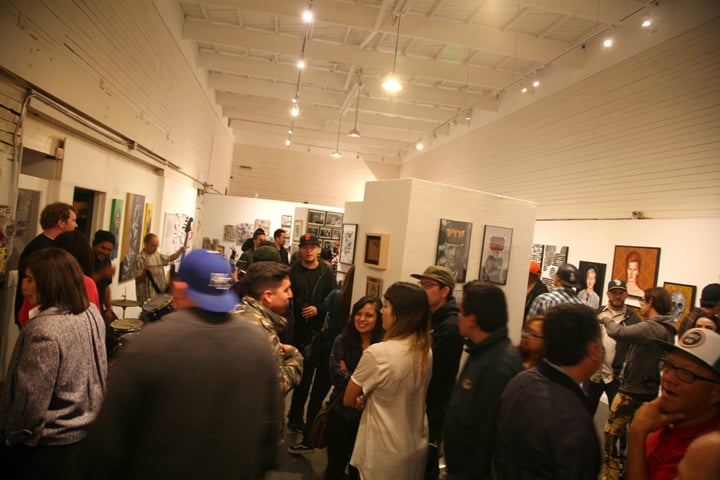 Anniversary Show (group show)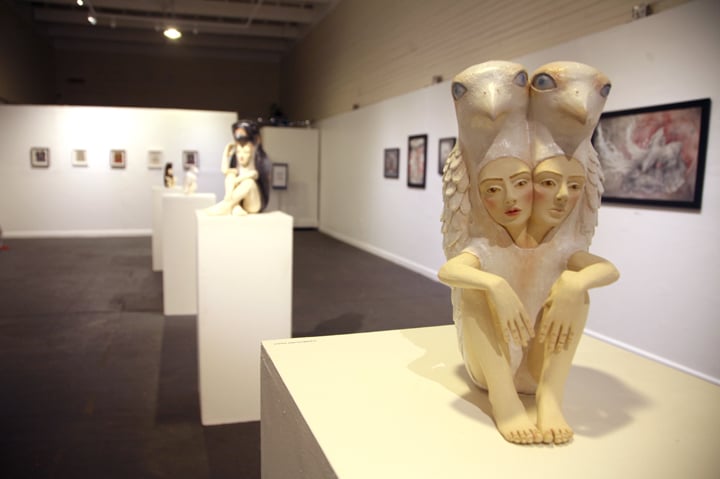 Natural Selection (group show)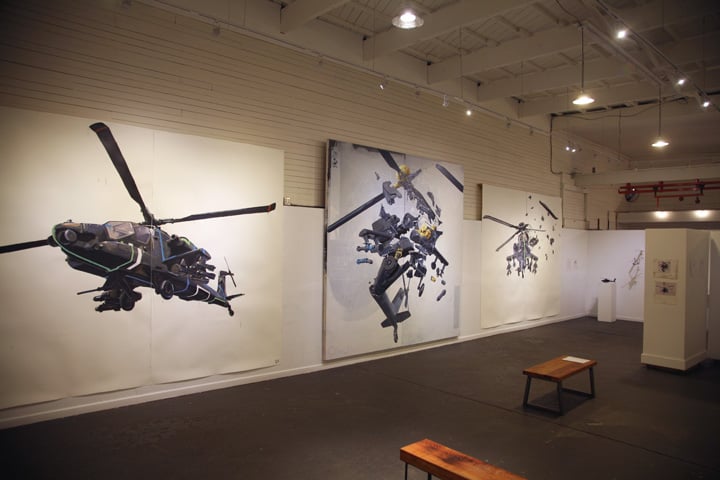 A Dream Deferred - Ben Alexy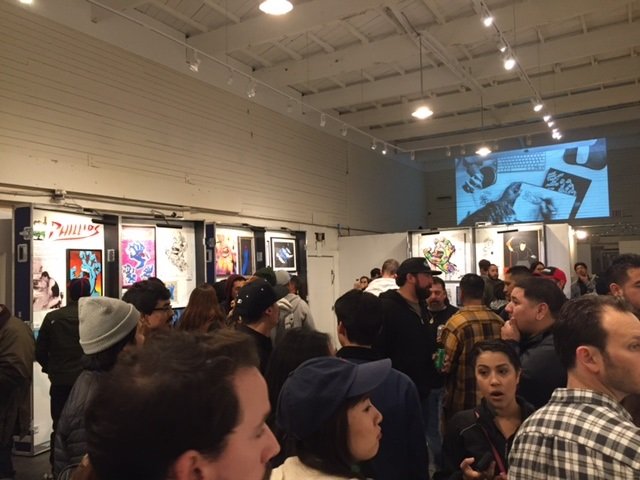 Jim Phillips 30th Anniversary Screaming Hand Show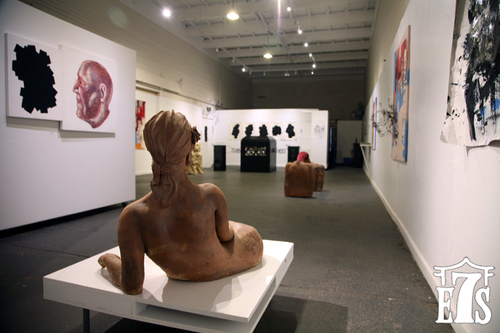 Ex Post Facto - Francisco Graciano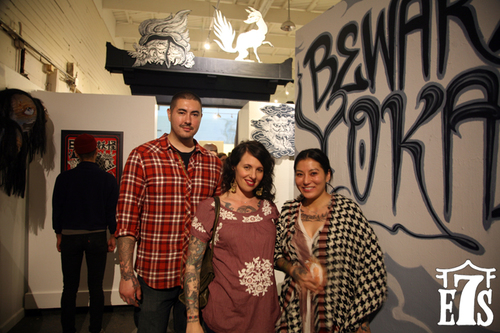 Beware Yokai Show (group show)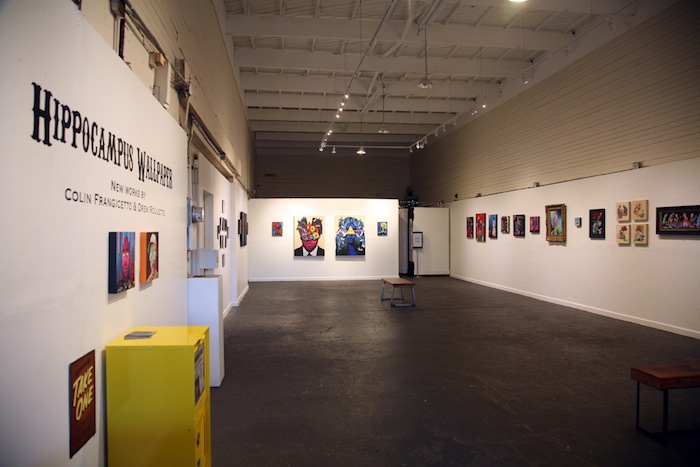 Hippocampus Wallpaper - Colin Frangicetto and Drew Roulette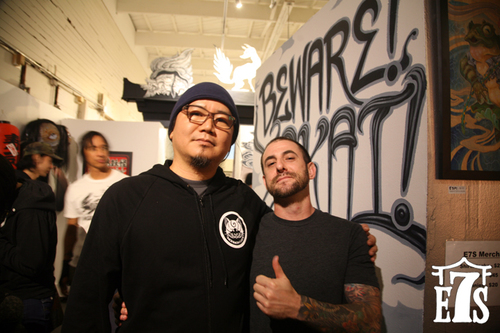 Horitomo (State of Grace) and Christopher Brand (UGLARworks)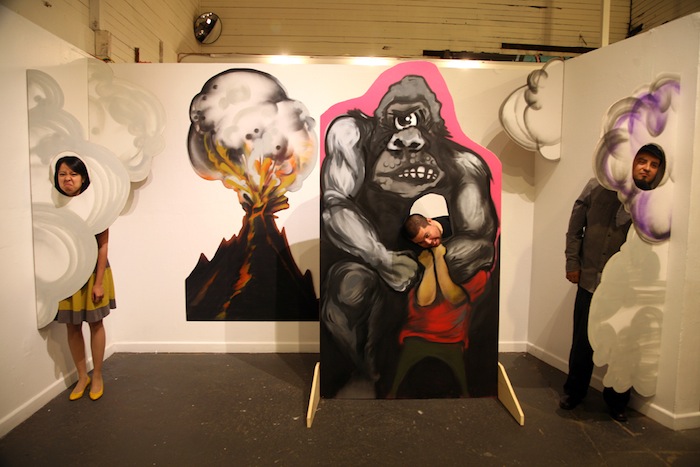 Roan Victor, Sean Boyles, Carlos Araujo
Beware Yokai (group show)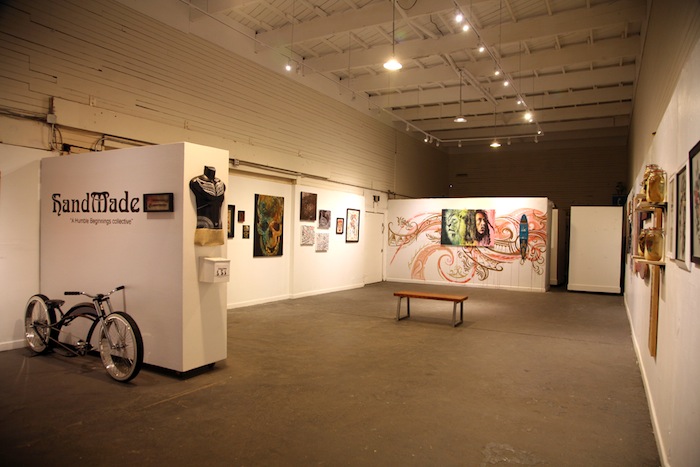 HandMade (group show)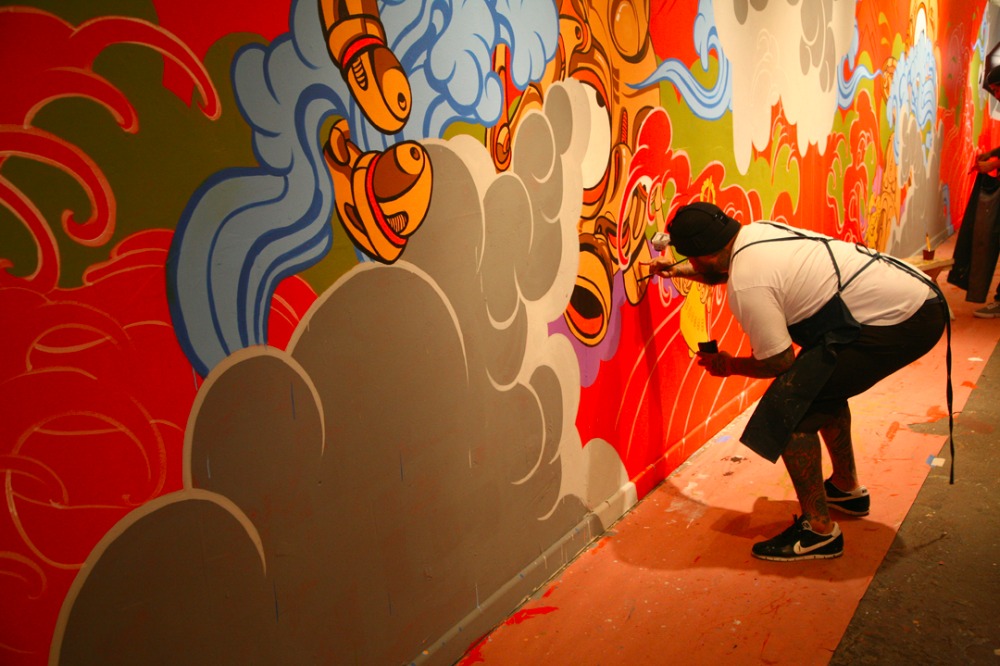 We Are Robots - Paco Excel
Angela Fox, Ariel Wilson, Bunnie Reiss, and Lacey Bryant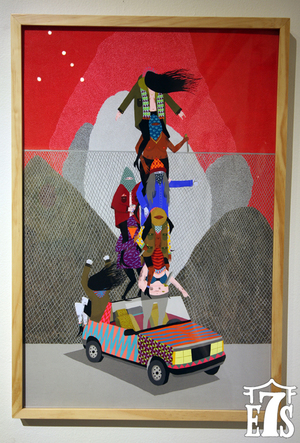 Angela Fox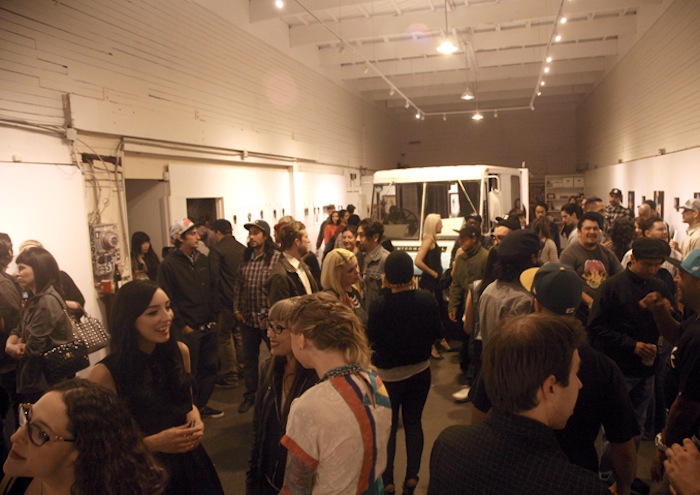 Impermanent Collection -Neto Soza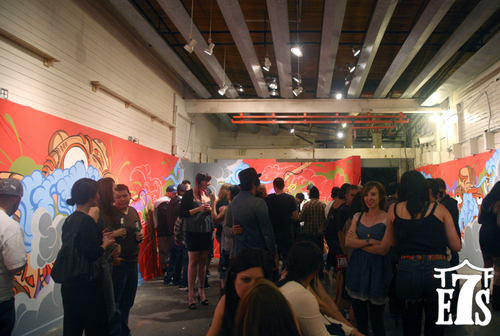 We Are Robots - Paco Excel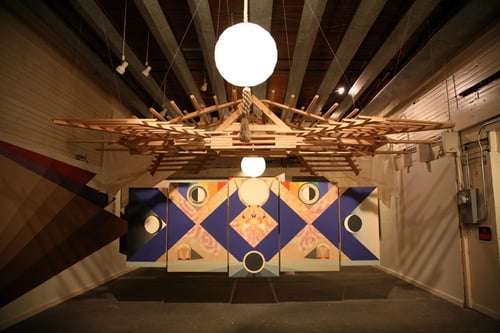 When Times Converge - Greg Ito and Sarah Edwards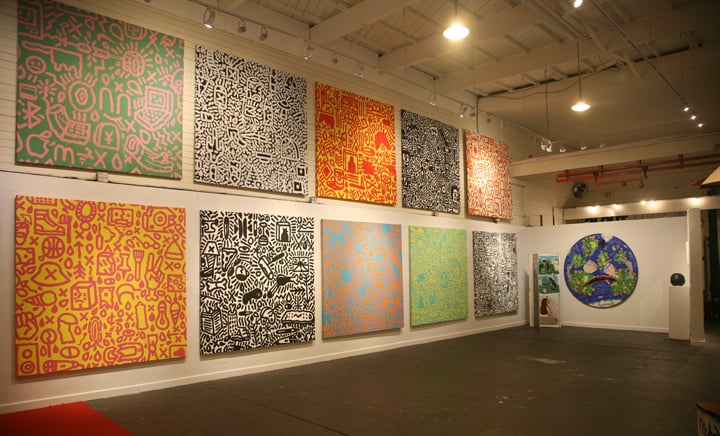 Archetype$ - Spencer Keeton Cunningham, Erlin Geffrard, Jacque Fragua
Jaque Fragua, Spencer Keeton Cunningham, Erlin Geffrard installation video
Roan Victor of The Arsenal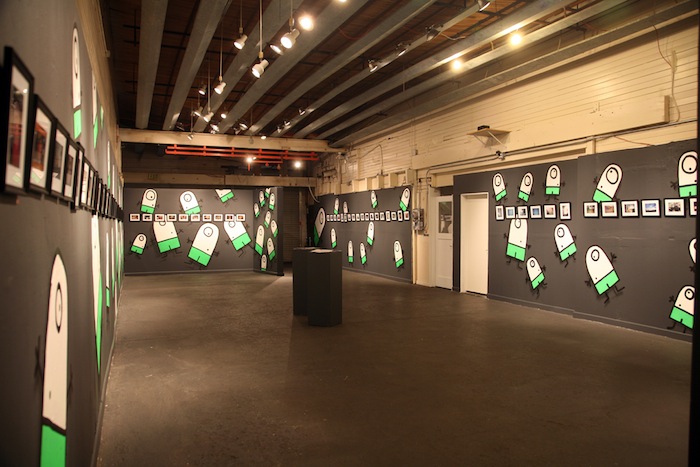 Remember to Remember - Beau Roulette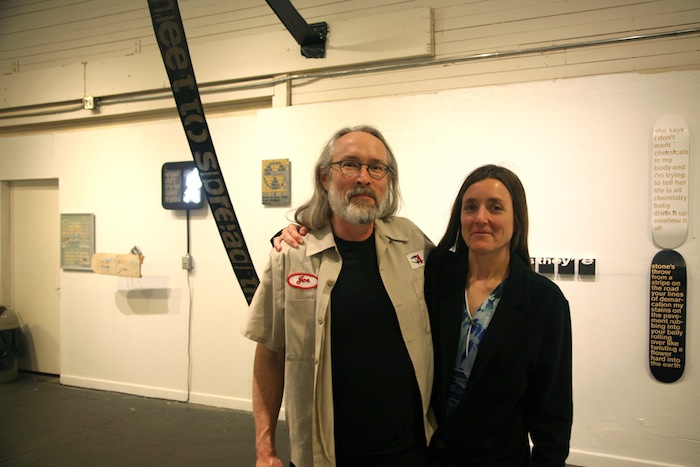 Joe and Laura Miller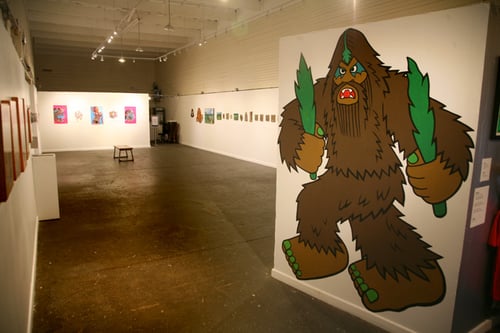 Quest for Pureland - Bigfoot one and Chip 7
(Story continued...)
,,,And we are grateful for all that have come out to enjoy the art.
Giving artists a place to show their latest work has been an incredible experience…
And has led to some amazing projects…
Like The San Jose Mural Project that we started
(AKA. 
E7S Mural Project in San Jose, Ca
.) 
The San Jose Mural Project gets local and international artists…
To paint huge murals on local businesses…
To help bring new life and attention…
To the vibrant creative community here in San Jose
The murals have helped businesses grow
And a mural tour has made San Jose a destination for art lovers to come visit...
(Story continued below mural photos)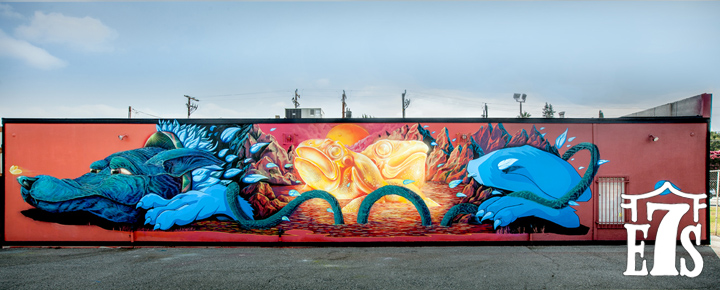 Nosego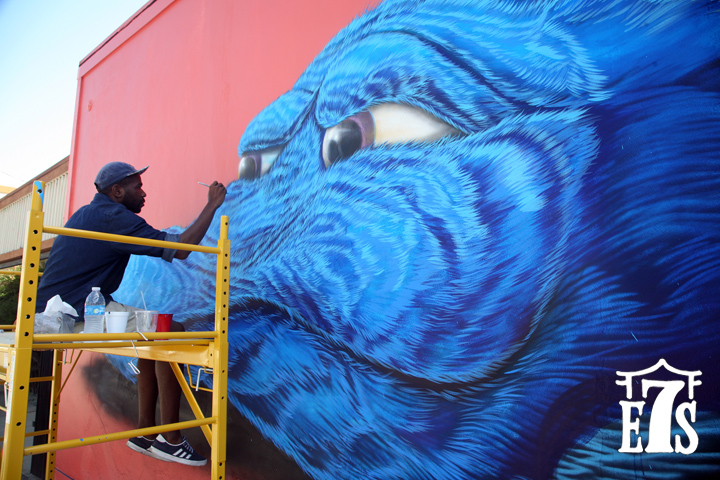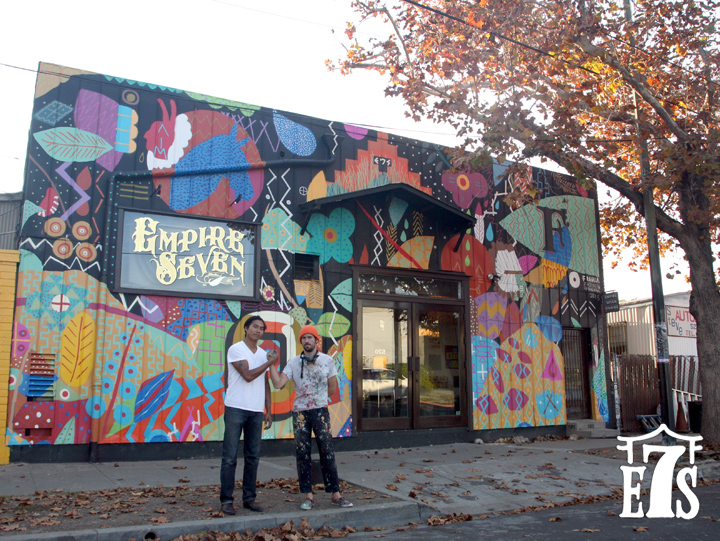 Jaque Fragua and Spencer Keeton Cunningham
Sam Rodriguez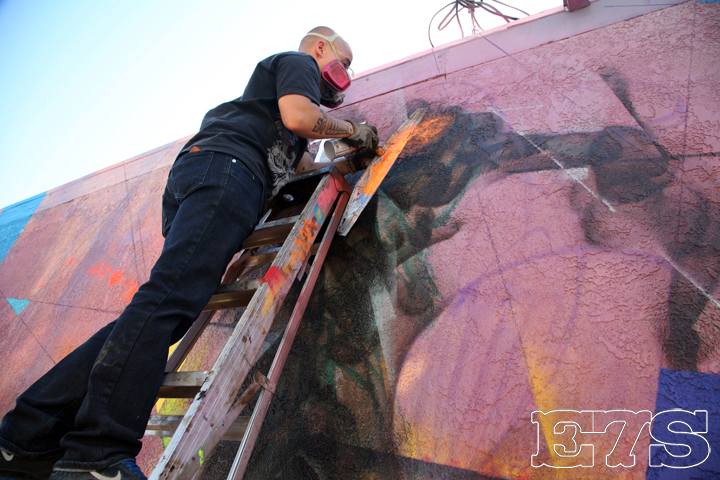 Sam Rodriguez and Poesia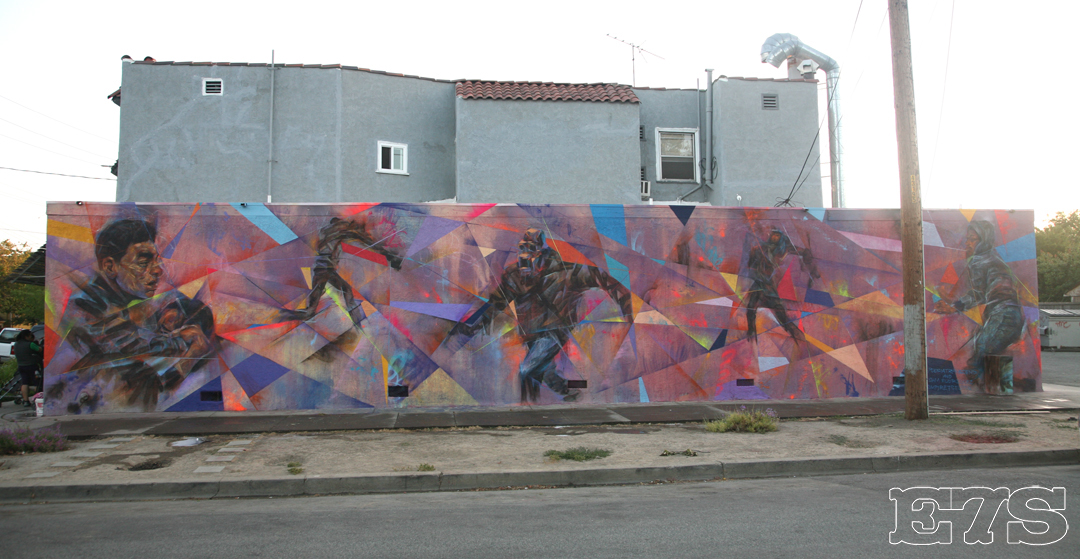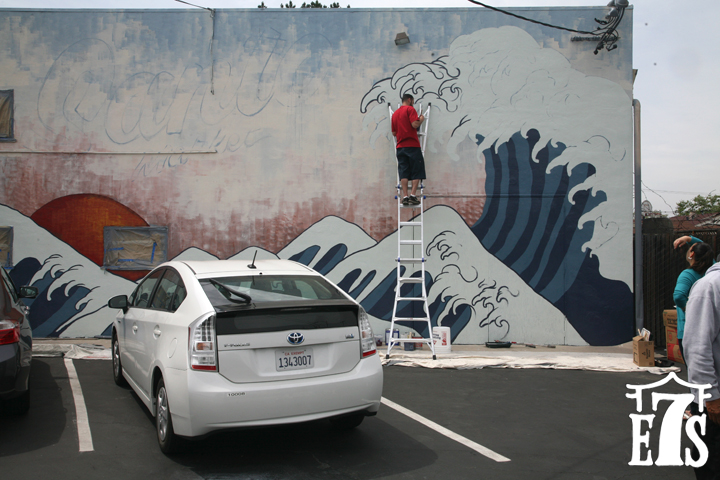 John Barrick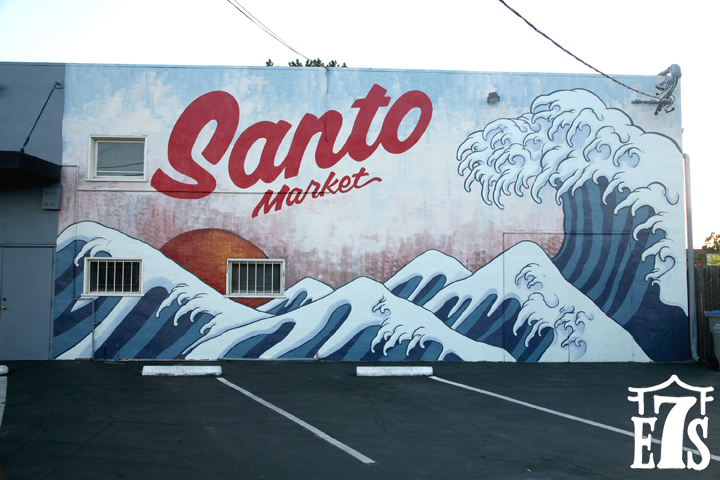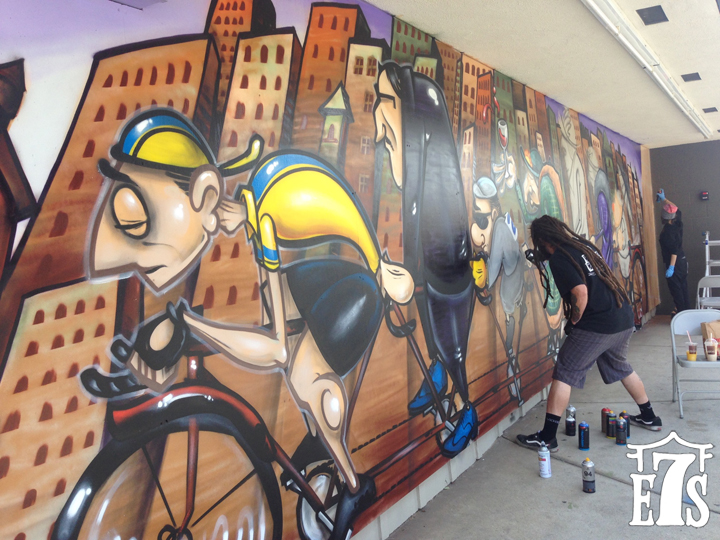 Mesngr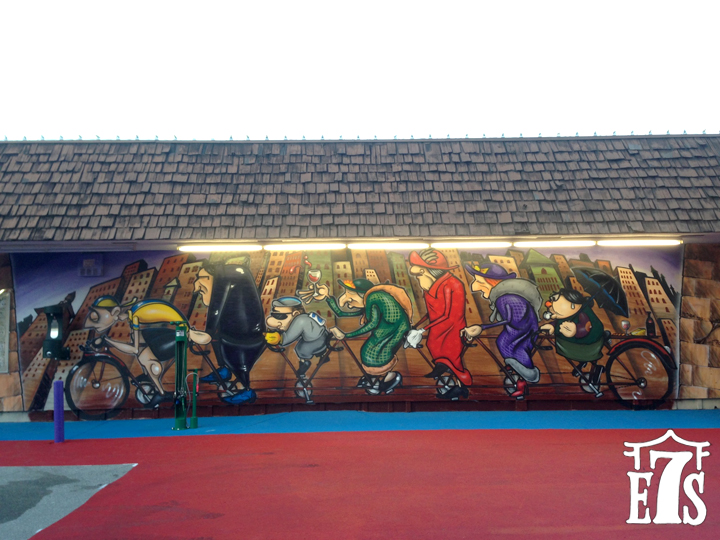 Abel Gonzales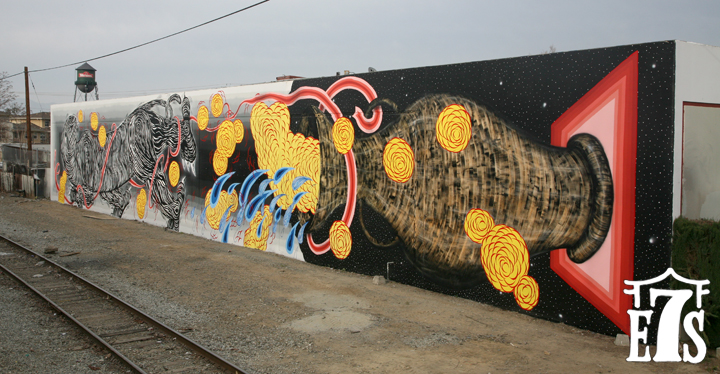 Andrew Schoultz
(Story continued...)Our art shows and mural projects are our babies…
However sadly…
we have recently been asked to leave our current location…
because the landlord is selling the property to real estate developers…
These developers plan on turning our art gallery into Luxury Apartments
We tried to fight it but there's nothing we can do to stay at the building we spent 10 years creating
The day after I heard the news I was feeling pretty sad…
And I can't lie
I was ready to give up
Then a friend came by to discuss what would happen next for Empire Seven Studios…
He asked me to imagine…
If I had all the money in the world, where would I want to build a new EmpireSeven Studios Art Gallery?
Right away I thought of a space in the heart of Japan Town
Then he said, okay let's do a Gofundme and make it happen
We started writing down everything we needed and began working on a campaign…
While waiting to get a video made to go along with the fundraiser…
We found out that an old historic building in our ideal location was available to buy
The building use to be called The Dragon club
It's a block and half away from our current location
And it's closer to the heart of Japan town
This means it will be easier for people to visit our art gallery
Our plan is to build a four story art studio space
(Here is a building we are inspired by)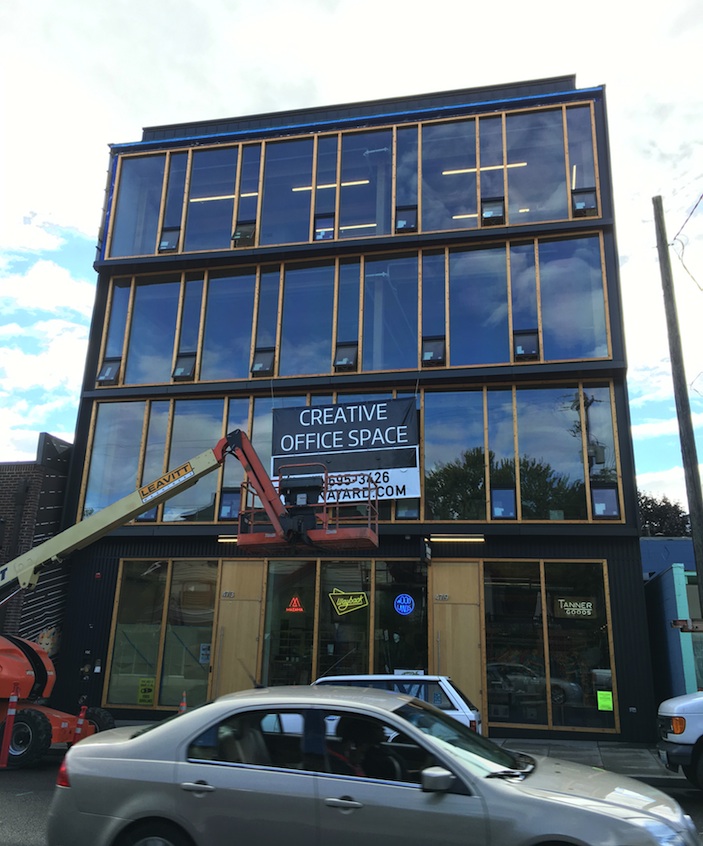 The main floor will be the art gallery
The bottom floor will be a studio for artists to practice and record music
And the top floor will be artist residences
The artist residences will give visiting artists a place to stay while working on their latest projects
If we can afford it...
We would also like to add a dark room for photography
And a ceramic studio where artists can work with clay
Creating our ideal new 4 story building could easily cost over $3,000,000
However we hope to cut costs by using contractors and designers we have met throughout the years...
We think we can create the building for $1,500,000
Now is our chance to own our own building so we never have to worry about getting kicked out again
Please donate whatever you can to help us reach our goal bythe time our campaign ends this year.
This way we can keep giving the public free art shows...
In a more central location...
And encourage artists to stay and create in San Jose…
We would like to start building sooner so we can to limit the delay of upcoming art shows as much as possible
Please donate whatever you can
$10 and $50,000 donations are equally appreciated
And if you can't donate please share this campaign

Thank you for showing your support of Empire Seven Studios throughout the years...
And we look forward to sharing many more art shows in the future
Thank you,
Juan Carlos Araujo and Jennifer Ahn
of Empire Seven Studios
What local artists are saying about Empire Seven Studios:


Some friends interviewed a few local artists to find out what Empire Seven Studios means to them...



Answers to common questions you may have:1. What are the total costs of your new space and building a new gallery?
Here are the
estimated costs...
The building and land parcel - $650,000 
Designer -  $50,000
Architectural Plans for Permit -  $60,000
Structural Plans For Permit - $40,000
Civil Engineering Plans - $25,000
Materials - $600,000
Contractors - $200,000
Cad Artist - $15,000
Permit costs - $100,000
Dependent Upon Area Factors
2. How can I donate more than $50,000 at a time?


Gofundme allows $50,000 max for a single donation however if you would like to donate more there are two things you can do:
1. You can donate $50,000 multiple times
Or 
2. You can contact
empiresevenstudios@yahoo.com


UPDATE:
Our story was featured on KTVU FOX 2!!!
+ Read More
Bernadette Guzman
30 months ago
I was born and raised on Nth 12th and jackson. In the heart of Northside San Jose. Where my family still resides. I have a love for art. Many friends and family who know me, know that. Art is anything you put your mind to and create. Any place can become a canvas...PENCIL TO PAPER, BRUSH TO PAINT , SPRAY CAN TO WALL, LENS TO CAMERA, HANDS TO CLAY, so on and so on. One Love ❤
+ Read More