Maternity Leave and Medical Support
$2,400
of $2,400 goal
Raised by
25
people in 38 months
Parenthood is a leap of faith, no matter how you spin it. For my husband Esli and I, that leap of faith began in July of 2014, when we conceived and subsequently miscarried our first sweet little "Blueberry" babe, around 10 weeks.
As difficult as that was we found hope enough to make a leap of faith again in July of 2015 when we became pregnant with our baby girl, our "Felizita". As we now begin to successfully enter our last month of pregnancy we are reminded almost daily of the fact that we truly are on a journey of faith.
For us, one of our greatest leaps has been financial. I, Katie, have long dreamed of being a stay at home mom. However we are currently unable to subsist totally on one income. While we are still in the process of figuring out what life will look like post-birth, we do know that being able to take a full leave is important to us.
My job has offered the requisite 12 weeks but it will unfortunately be without pay. Through a lack of clear wording in our benefits package, we seem to have missed out on what might have been a temporary and partial pay, through short-term-disability. (if you are thinking about getting pregnant I encourage you to look into this thoroughly as the word 'disability' is misleading). It wouldn't have covered everything, but it would have helped. As we will receive a tax return around the time of the birth, this should allow us to meet our needs for the first month of our leave, however planning to take the second and third months has required another leap of faith.
According to the American Pregnancy Association:
"For families who can afford it, unpaid family leave is an excellent opportunity to further bond with your baby, establish the baby's routine, get rest, and organize things around the house. It is even more important to plan your maternity leave when you are using unpaid leave because there is a greater probability of experiencing financial challenges."
We know that compulsory paid maternity leave has recently taken a forefront in the public eye and that many of you are passionate about seeing change on a systemic level. In the meantime, what if we were to rally around one another in times of need, achieving together what we could never do apart? 
It would be such a blessing for us to take time to bond and to rest and to gain traction with breastfeeding before returning to work. Would you consider doing something like that for us?
Thanks for being a part of our child-raising "village" and for loving us so well,
Katie and Esli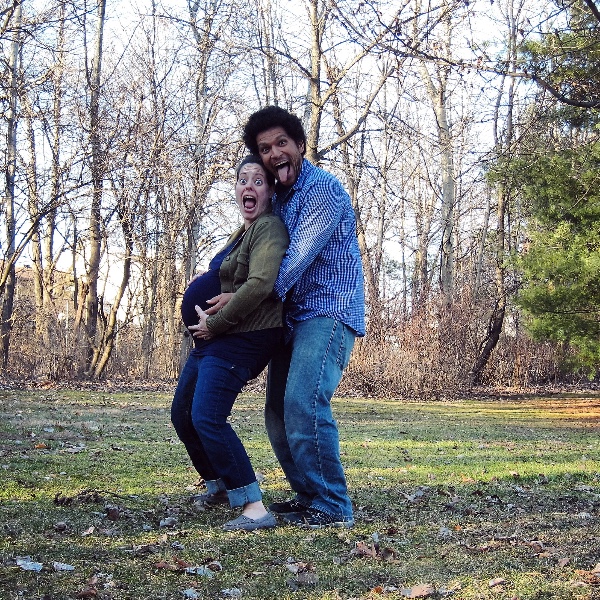 + Read More
Update 1
34 months ago
Share

Dear Friends, an important update about our newest family member, born on March 27, 2016:

We saw fit to give Emberly Malia Joy an extra middle name; God saw fit to bless her with an extra 21st chromosome...

It was suspected at her birth and we found out for certain this week that our sweet and beautiful little girl has Down syndrome, also known as Trisomy 21. She also has wavy black hair, big hazel eyes and a spunky personality at less than two weeks old.

We are immensely grateful thus far that she doesn't appear to have any major heart issues (common with DS) and will be undergoing some testing over the next weeks to rule out any other issues (such as gastrointestinal or thyroid problems).

Please don't tell us you're sorry; we're not the least bit sorry for her life. Please do pray for us and consider her birth as we do: a joyous occasion to celebrate the unique life of our daughter - who happens to have an extra copy of chromosome 21.

We ask for your love and support as we navigate the unique challenges that raising Emberly will bring.

If you'd like to do something tangible you can sign up to bring us a meal or support our maternity leave fund. Since (Katie) was gestational diabetic in the third trimester, and our Emberlina-lou will need to see various specialists for testing, we may have more medical costs than we initially anticipated - on top of subsisting on one income at present.

"When I saw you I fell in love and you smiled because you knew."

"We worry about what a child will become tomorrow, yet we forget that (s)he is someone today."
~Stacia Tauscher

We are busy dreaming new dreams for her... while we daily enjoy her sweet babyhood.

With love,

We Three Felizes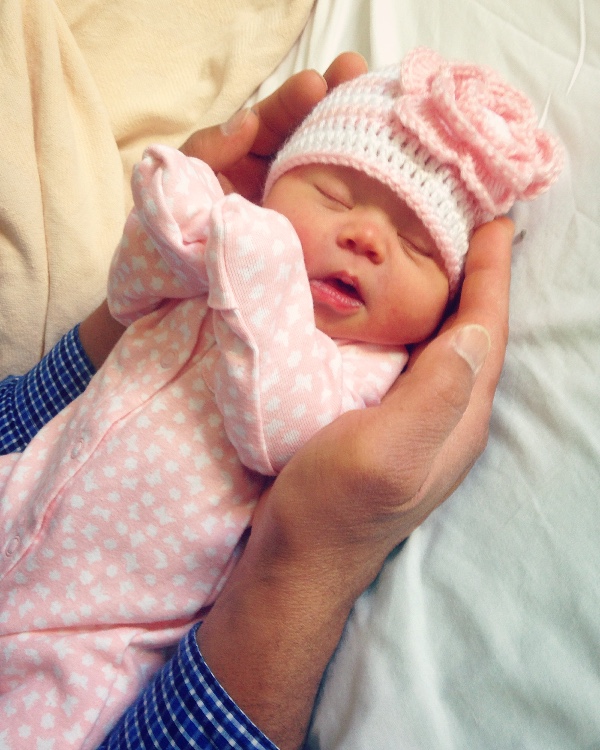 + Read More
Husband needs to get a second job of you both want to do this. Stop begging the public to pay for your maternity leave.
+ Read More
Children are precios but they deserve a good life. If you cant afford them dont have them. Your children are your responsibiliy not the public.
+ Read More