Rolling with Marie
$12,781
of $20k goal
Raised by
317
people in 25 months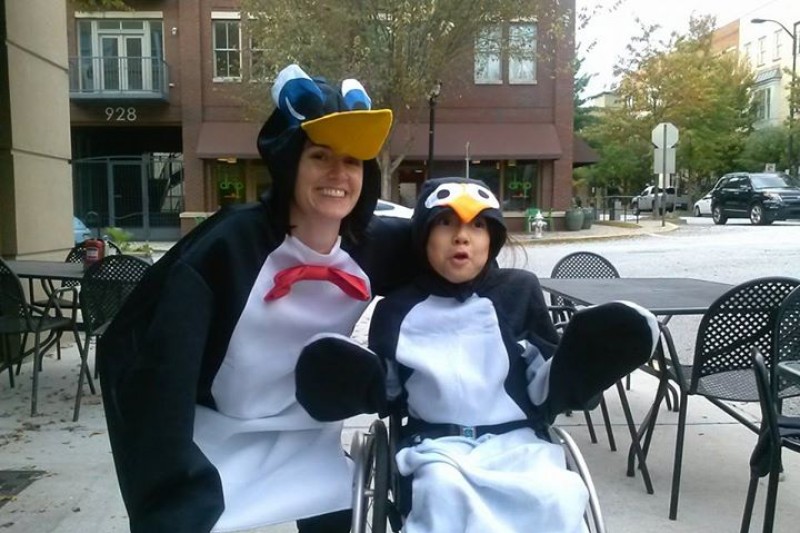 http://www.huffingtonpost.com/2015/04/15/marie-surprenant-thank-you-_n_7070722.html?1429128049
THANK YOU VERY MUCH, ALL PRIVATE DONORS.  I HAVE TRIED TO WRITE EACH OF YOU INDIVIDUALLY BUT UNLESS YOU DONATED VIA FACEBOOK,  THE BUTTON TO LET ME WRITE YOU IS MALFUNCTIONING.   ONCE IT WORKS, I WILL WRITE YOU.   I AM SO VERY, VERY TOUCHED BY ALL OF YOUR SWEET NOTES AND GENEROSITY.
Marie was paralyzed from the waist down at the tender age of 8- months- old  due to physical abuse in her biological mother's home.  She suffered over 14 fractures, burns and abrasions but came out of it all with an amazing, fighting spirit.  DFCS removed her and placed her in my care as a foster parent.  I fell in love with her chunky little face and decided to give her the life she deserved. 
Marie was adopted at age one and so began our journey
.  
At age 9, Marie is a funny & intelligent third grade girl.  Like many girls, she loves animals, art and video games and she has a big, loving family.   But unlike most children her age, she requires 24/7 medical oversight. 
Marie needs a specialized wheelchair that is not covered by her health insurance: the Perimobil C400 VS Junior Stand Up Wheelchair.     Also, she has been accepted into the Frazier Center Rehab in Kentucky for a trial study to help paralyzed persons.   We are likely to make a number of trips up there to take advantage of their cutting edge program.
Marie used to always say that when she gets cured, she's going to throw a huge party.   And boy we are all wishing for that day.  And in the meantime, our goal is to keep her body in as best shape as  possible so that the day there is a cure , Marie will be strong enough to stand up and walk.    That's our dream.
+ Read More