Sadie the rescue puppy
$1,365
of $500 goal
Raised by
37
people in 36 months
Hey all ,
My names Joel , I wanted to share my story with you.
first off, I love animals,especially dogs! I often find myself browsing on animal shelter websites. Sad to see so many dogs without homes.
a week ago from today, I decided that I could change one life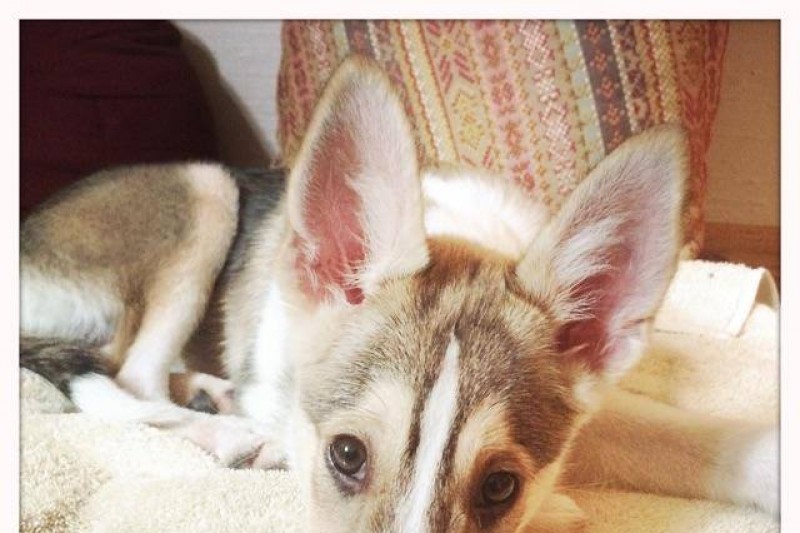 This beautiful girl is Sadie! She is a very sweet 3 month old puppy. We believe her to be a Husky/Shepard/Collie mix.
For whatever reason I felt compelled to go rescue her. The only thing that stood in my way was...1500 miles.... and a very slim savings account.
So I took what little money I had and bought a one way ticket to Minneapolis,MN.
The shelter was unable to hold her for one specific person. So flying to Minneapolis was a risk in itself.
But as I arrived Sadie was there happy to greet me.
Since most of my savings was depleted on the flight, the rescue, doggy food and multiple cab rides. I made a choice that I would ride share and couchsurf until I got home.
for most people ride sharing and couchsurfing can sound dangerous and irisponsible. Even I was a little weary. What I discovered is there are a lot more kind people than you think. Many people went above and beyond to help me and Sadie. I never felt unsafe in any of my encounters. Just met nice folks that wanted to help.
Our first ride share was from a great guy named Steve.
a hiking and biking enthusiast. He was traveling in his big RV and offered for us to come along. Sadie loved the RV , she had plenty of room to be a puppy.
Steve was headed twards Toronto, and I needed to get back to Maine. So we parted ways in Grand Rapids Michigan. That same day I found a lovely couple to host me and Sadie.
I started to have trouble finding a ride out of Grand Rapids , so as a last resort I called the Local news station to spread the word that I needed a ride back to Maine.I wasn't sure what to expect.... But it wasn't a lot...
Withing hours my phone started blowing up. News papers and News stations all curious about my story. What was most encouraging was the positive support for me and Sadie. Many people became invested in our adventure, and wanted to help out any way they could. Many people have told me we should try Go Fund Me .. So here we are!
Now it's a week later from when I started this journey.
me and Sadie sleep soundly tonight, due to the generosity of an anonymous donor . We were donated a few Hundred dollars and a hotel room. Tomorrow I'm very confident we will be making are way home!
This fundraiser will help with travel expenses.
I will use any left over funds for upcoming vet appointments, food, toys, and everything to spoil my girl!
Thanks Everyone!
+ Read More
Update 2
36 months ago
Share
Because of all your support, my girl friend has made a Facebook page for Sadie! : )
We will be updating her day to day fun for all our new friends!
www.Facebook.com/SadieandEmmaLou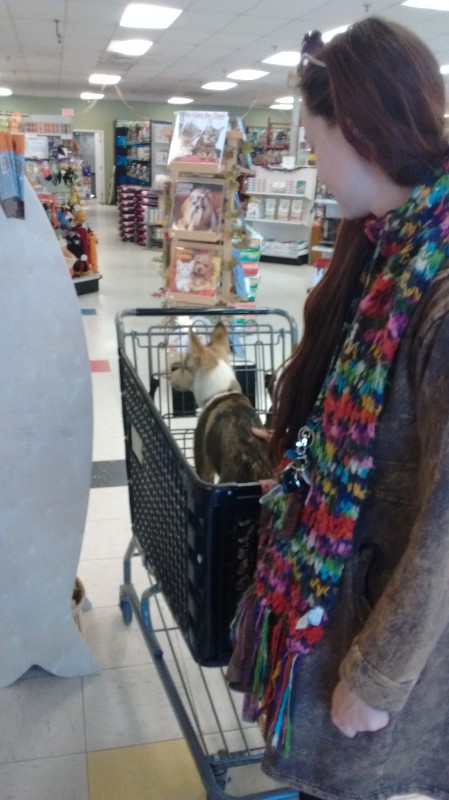 + Read More
Update 1
36 months ago
Share
Hey All!
thank you so much for your support!
Me and Sadie made it back to Portland, Maine!.

Sadie is now up to date on her shots. She's also micro chipped! All left over funds will go to up coming Vet Appointments, Dog Food, Treats and Toys!

I would like to thank every one personally. But with this current media storm about our story, I feel a little overwhelmed. When the storm dies down I will be in touch!
thanks
-Joel
+ Read More
Read a Previous Update