The Rez Dog Biographies
$4,575
of $15,000 goal
Raised by
83
people in 47 months
The Rez Dog Biographies
- There are too many dogs on most Native American Reservations and too many of them are suffering.  As you read these words, there are between
50,000 and 150,000 stray and feral dogs
(referred to as Rez Dogs) struggling to survive in the Four Corners Region of the US.  Thankfully, there are a number of nonprofit animal rescues who work locally on the Rez to alleviate the problem.  This project is about creating good press for these massively adoptable dogs and steady funding for effective rescue groups so we can eliminate as much suffering as possible.
Your support will allow me to create and market The Rez Dog Biographies Photo Book/Story Book - and donate 100% of the profit to rescues who generate significant and repeatable results.  Whether these funds help them sponsor low cost/no cost spay and neuter clinics, provide food and vet services to Rez Dog foster homes, or pay to transport rescued Rez Dogs to their forever home, you can be assured that your contribution will make a huge difference in the lives of the dogs and the people who work daily to save them.


This is a deeply personal project. The Rez Dog Biographies began in 2006 when I pulled to the side of Arizona Highway 89 south of Page to make an "empty highway" picture.  Against all odds, my car stopped directly across the road from what became my first Rez Dog Rescue Success Story. She (ultimately named Page) was a mix of many herding breeds and when I found her, she was tired, thirsty and starving.  There is a magical quality to all things "Rez" that can be experienced but not explained.  For me, this magic expressed itself in the fact that the process of saving my first Rez Dog saved me as well.  This project builds on important life lessons I learned from an abandoned dog and is my best hope for repaying an incalculable debt.  This one's for you, Page.
I'll use photography to show how Rez Dogs live and survive in an austere environment.  I'll use short paragraphs to describe the day-to-day of how Rez Dog Rescue 501(c)3s go about the business of rescue on the Rez.  And I'll use both pictures and words to share adoption success stories that prove beyond a doubt that a rescued Rez Dog is the best pet/companion in the world.  Count on lots of Success Stories - and don't be surprised when the focus occasionally shifts to the heroes that have opened their homes and their hearts to these desperate animals.  
The easiest way to support The Rez Dog Biographies is to share this campaign with friends, relatives or groups you feel might be interested.  The obvious way to support the cause is to make a donation right now.  The most powerfull way to help make The Rez Dog Biographies a reality is to adopt one.  In all fairness, I should warn you that third option will circle back to the first two because Rez Dogs truly are special animals. Whether nature or nurture created these dogs doesn't matter.  What does matter is that they exist, that they are suffering and supporting The Rez Dog Biographies is one way you can help alleviate the suffering.
http://www.stevensable.com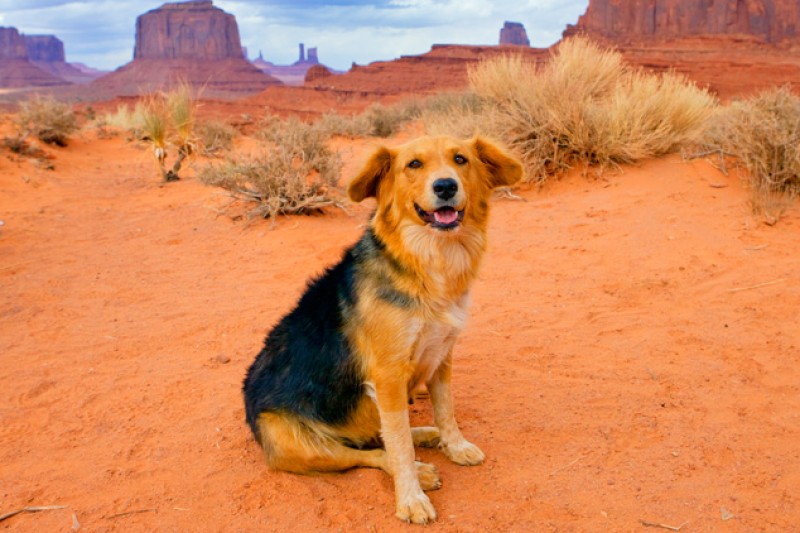 The Rez Dog Biographies
+ Read More
Steven, One thing I learned from working at Best Friends Animal Sanctuary is that people respond to happy stories. Those of us in animal rescue think that telling people what an emergency it is will get most people engaged - after all, it works on us. But that is simply not true for most people. People support success and want to be associated with positive things. I think you are going in the right direction.
+ Read More