Help young mother of 2 beat cancer
$80,150
of $100,000 goal
Raised by
1,734
people in 40 months
The Story:
Renata is a wife and a mother of two young boys (ages 3 & 10). Two years ago, when she was only 33 and her youngest son was only one, she was diagnosed with nasopharyngeal cancer (a rare type of head and neck cancer). The news was devastating but she was hopeful and ready to fight. Her doctors sent her quickly for chemotherapy and radiations, but her body didn't respond well to these treatments and left Renata with many complications. For many months after the therapies she had to be fed via NG tube and was very weak. Little by little she started feeling better and regaining her strength… her life was slowly returning to normal. Then few months ago she got crushed once again with shattering news. They found more spots on her liver, her thigh bone and recently also on her spine. Things didn't look good, but doctors started cryotherapy (freezing cancer cells) and another round of radiation and chemo. Unfortunately, just like before these traditional treatments didn't work for her. She is devastated and in a lot of pain, currently only taking pain killers. Her doctors are running out of options and they put her on a wait list for an experimental treatment. But the list is long and it may take months for the treatments to begin.  
Renata is running out of time!  We refuse to sit and wait so we decided to help Renata explore other non-traditional treatments. There are few promising ones on the market but they are very expensive and far out of reach for her to even consider at the moment. Therefore, we created this campaign to collect some funds to help Renata in her quest to find a treatment that will work for her but also to help pay some of their massive medical bills resulting from 2 years of medical care. 
So I beg you, if you have a heart and feel like you are in a position to help, please make a donation today!
Any amount no matter the size is appreciated!
Time is running out so we need to act quickly. 
Family, friends and good people of the world come together to
make a difference
! 
Together
we can support Renia - our friend, sister, wife and mother!
Together
we WILL BEAT THIS!!! 
All prayers for her recovery and her family during this difficult time are also welcome!
Thank you for your support, prayers and your good heart!
God bless you!
Polska wersja dla naszych polskich przyjaciol ponizej.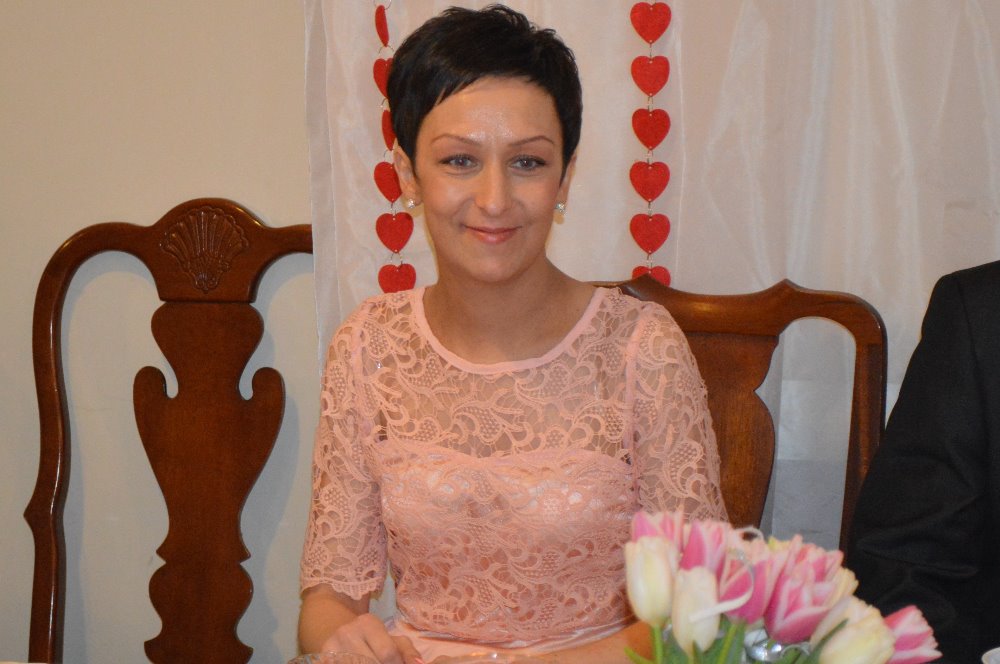 Picture of Renata from a year ago - strong, beautiful, our hero!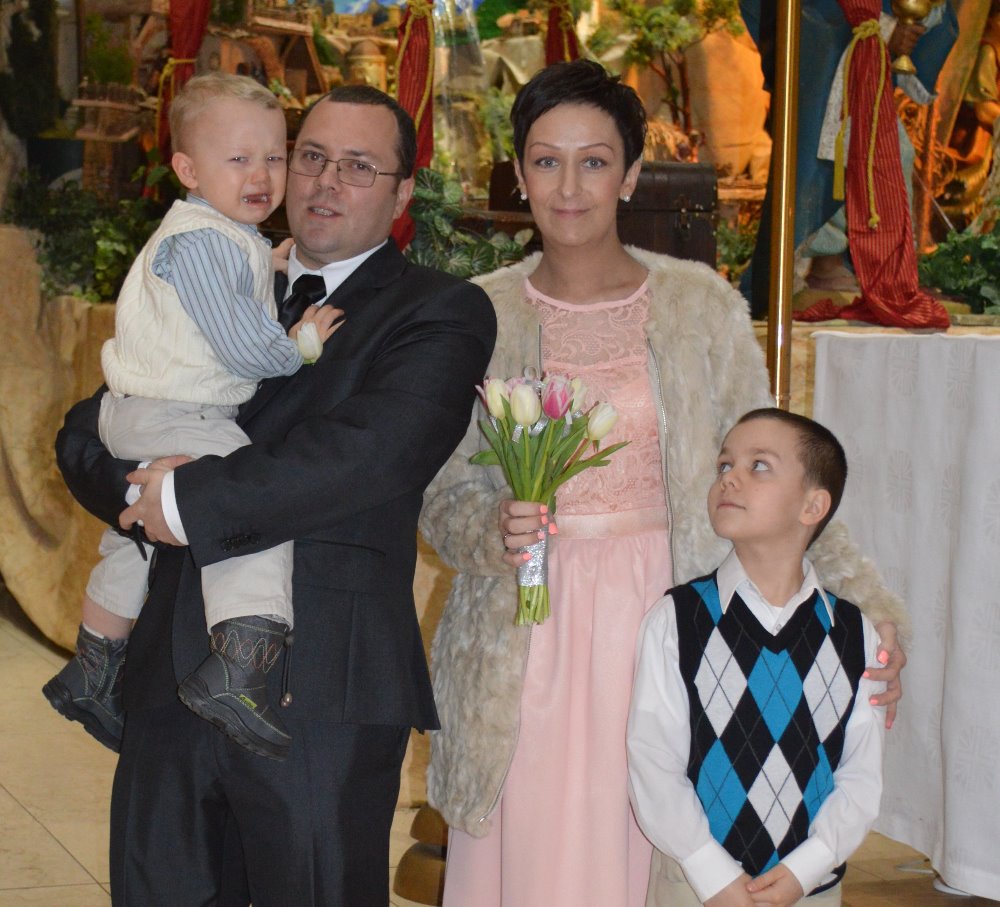 Renata with her husband and their 2 boys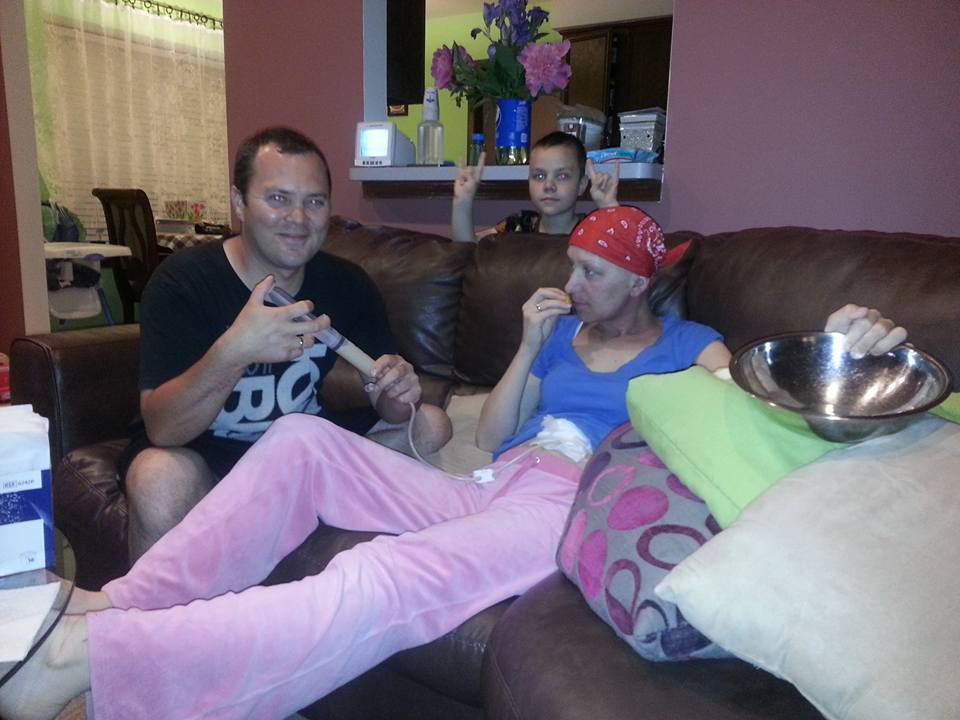 With husband and son during chemo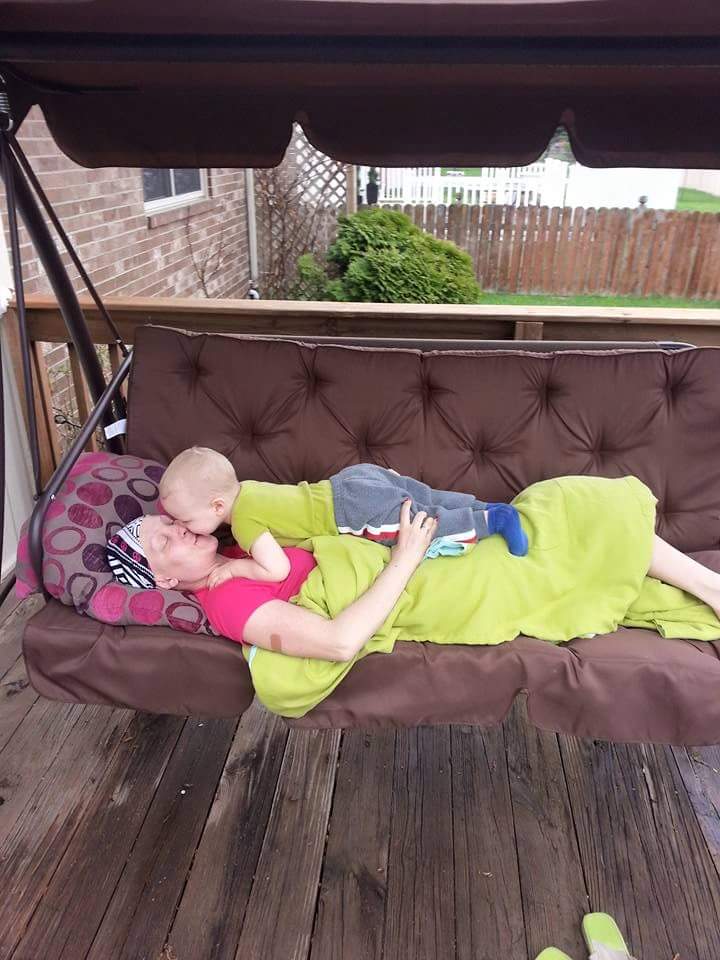 With her sweet little boy
Polska wersja:
Renata jest zona i matka dwojki dzieci (chlopcy 3 i 10 lat). Dwa lata temu w wieku 33 lat zdiagnozowano u niej nowotwor jamy nosowo-gardlowej. Wiadomosc spadla na nia i rodzine nagle trzymajac ich dlugie tygodnie w strachu i  niepewnosci. Od razu podjeto leczenie chemia i radiacja, ktore nie przyniosly spodziewanych rezultatow. Skutki uboczne radiacji uniemozliwily Renacie normalne przyjmowanie pokarmow, musiano w tej sytuacji zastosowac odzywianie pozaustrojowe. Organizm nie zdazyl sie zregenerowac, gdy spadla na nia kolejna zla wiadomosc -pojawily sie plamki na watrobie i kosci udowej. Lekarze bezskutecznie probowali wymrazac kolejno odnawiajace sie plamki na watrobie, od razu tez podjeto radiacje na nodze, oraz kolejna chemie, na ktore jej organizm nie zareagowal. Jakby tego bylo malo pojawily sie guzki, tym razem na kregoslupie. Bezsilni lekarze skierowali Renate na leczenie eksperymentalne z zastosowaniem nowych lekow, niestety udalo jej sie tylko dostac na liste oczekujacych, co moze potrwac dlugie miesiace. Pragniemy pomoc Renacie w podjeciu alternatywnego leczenia, zeby mogla zaczac normalnie zyc i zajac sie swoimi dziecmi.  Zeby moc tego dokonac, a takze zeby pomoc rodzinie splacic chociaz czesc medycznych rachunkow potrzebujemy waszej pomocy! Razem jest to mozliwe, dlatego apelujemy do wszystkich ludzi dobrej woli dla ktorych los Renaty nie jest obojetny. Kazdy gest sie liczy i kazdy grosz. Blagamy pomozcie!!!
+ Read More