68
4
Tribute to Mabel Norris Reese
$6,068
of $8,000 goal
Raised by
71
people in 15 months
The courage of Mabel Norris Reese may have been forgotten had it not been for 'Devil in the Grove', Gilbert King's Pulitzer Prize-winning  book that recounted a tragedy that occurred in Lake County, Florida. Accused of a raping a white woman, black suspects who became known as "The Groveland Four" were victims of the time -- and victims of Lake County Sheriff Willis McCall. One, Ernest Green, was killed by a posse before he could stand trial. The others (Walter Irvin, Samuel Shepherd, and Charles Greenlee) were imprisoned and brutally tortured by McCall and his deputies to coerce confessions.
Reese, owner and editor of the small town Mount Dora Topic newspaper, initially sided with McCall. But when he murdered Sammy Shepherd and wounded Walter Irvin by claiming the handcuffed prisoners had tried to escape, Reese realized she had been an unwitting accomplice in  his reign of terror. Despite threats to her life and her livelihood which found the KKK detonating two bombs at her home, burning a cross in her lawn, poisoning her dog, and launching a rival newspaper to drive her out of business, she spent the remainder of her career dedicated to holding the corrupt sheriff, deputies, judges, and attorneys to task. She was nominated for a Pulitzer Prize for her persistent attempts to gain justice for the Platt family, whose children were suspected of being "negroes" and, therefore, forced out of Mount Dora's public schools. Despite McCall's wrath, she continued to write articles in support of the  two surviving Groveland Boys until they were released from prison. Concurrently, she continued to write articles and form alliances with politicians and attorneys to find justice for Jesse Daniels, a mentally disabled 19-year old who spent fourteen years in the state hospital for the insane after McCall, with the aid of local judges and attorneys, framed him for rape. 

These funds will be used to create a bust of Mabel Norris Reese to be placed on public display in Mount Dora. It will be a visible reminder of the need to protect a free press, of how the written word can bring justice to unjust situations, and to honor the courage of a woman who couldn't be intimidated.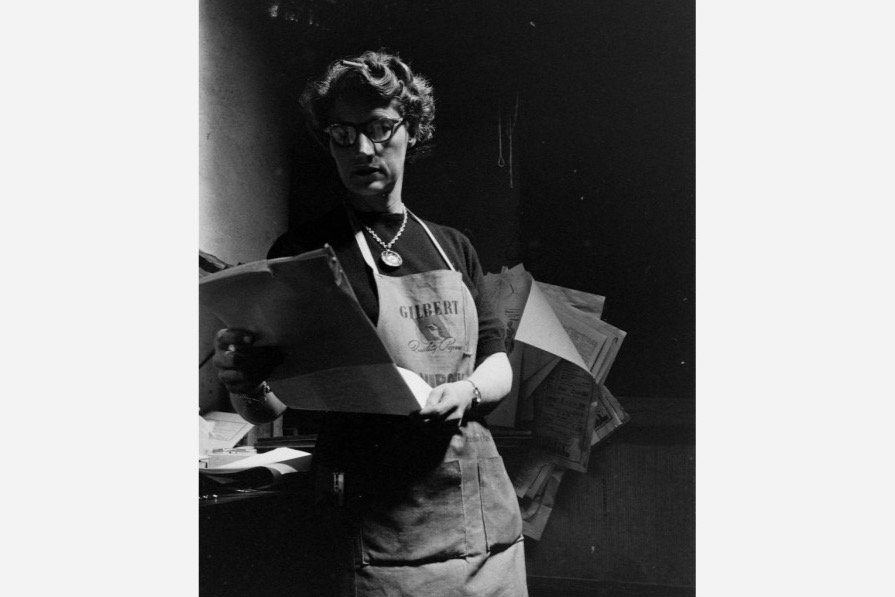 + Read More
Update 1
3 months ago
Share
Everyone who has donated to the Tribute to Mabel Norris Reese knows that courage is a virtue.
And so is patience.
Over the past several months, each of you has demonstrated infinite patience as funds were being raised slowly yet methodically. To reward that virtue, we wanted you to be the first to know that the commission has been accepted and the artist, Jim McNalis, has begun this long-awaited project. Just days ago he began searching for Mabel in a 50-pound bag of Italian terra cotta, and is now providing us with nearly daily reports of his progress which you can follow at
www.remembermabel.com.
The importance of Jim's involvement in this project cannot be overstated. He is recognized internationally for his works that focus on people of courage including Eleanor Roosevelt, the Dalai Lama, Martin Luther King Jr., Aung San Suu Kyi, Nelson Mandela...
And now Mabel Norris Reese.
With this project she will elevated among those iconic figures who have -- in Jim's words -- displayed 'Nobility of the Human Spirit'.
And you are the ones who made this possible.
So please visit the site and, if you can, spread the word about this project. Suggest to others that they contribute. We've seen politicians targeting journalists for their pursuit of the truth, so the fact we are united in recognizing the courage of Mabel is not only a crucial gesture, it is a positive step we can take together.
So thank you once again. This project honors Mabel's bravery, it motivates us to follow her example, it emphasizes the importance of a free press and, we trust, will show in a significant way how one person can make a difference.
Gary McKechnie, President
Mabel Norris Reese Tribute Fund, Inc.
May 10, 2019
+ Read More