Remembering Prof. Naqib Khpulwak
$16,895
of $60,000 goal
Raised by
195
people in 36 months
On August 24th, 2016, our dear friend and professor, Naqib Ahmad Khpulwak, was killed during a terrorist attack on the American University of Afghanistan (AUAF). At this time, many details are still unclear; as far as we know now, Naqib was sheltering students when he was shot in the chest and head by suspected Taliban assailants. This is devastating for his friends and colleagues, but is even harder for his family. At age 30, Naqib was the primary breadwinner for his family of 16 in Jalalabad, including five young sisters and one brother that are in school.
We want to use this GoFundMe to make sure not only that Naqib's family is taken care of, but that his sisters and brother will be able to take advantage of what he so proudly fought and gave his life for: the right to an education.
We remember Naqib for the things he did for his country and community, and for the outstanding person he was. As a research fellow at Stanford Law School, Naqib worked on Stanford's Afghanistan Legal Education Project, developing some of Afghanistan's first legal education curriculum and applied projects this curriculum in the classes he taught at AUAF. Naqib also managed USIP's rule of law program in Afghanistan, which included initiatives to strengthen the ability of civil society organizations to serve as observers in community courts and to analyze and advocate on constitutional issues. He was a young Afghan intellectual and a Hafiz, able to recite the Koran from memory. He was a Fulbright Scholar at Old Dominion University and Middlebury Institute for International Studies in the United States, planning to study human rights law at Oxford in the U.K. in the spring. He had already been accepted and even paid his fees and bought his textbooks. Naqib was planning to attend Oxford not just for himself, but to better Afghanistan; he was passionate about his country, and he knew the best way to serve his country was from inside. Despite opportunities to stay abroad, Naqib returned to Kabul, where he died for what he believed in. We received news today that the government school in his village of Qasimabad will be renamed in his honor.
Naqib was more than just my best friend, he was my brother. We met at Stanford 3 years ago, and over long dinners at the dining hall, we shared our views on Afghanistan, its history and its future, among other things. At Stanford, we all tend to talk about big ideas, but Naqib was someone who was working every day to apply these ideas to transform lives. We became fast friends and promised to meet again. In fall of 2013, I traveled to Afghanistan, to Kabul and to Jalalabad, where I met his family. I ate spinach curry and naan with his father and his brothers in his beloved orange grove. Since then I have brought Naqib back to Stanford twice as a speaker and mentor for initiatives I run at Stanford. In recent weeks, Naqib and I were developing a non-profit to implement his ideas on rule of law and capacity building in his province of Nangarhar and we planned to meet in Washington, D.C. next month.
It is devastating that Naqib was taken from us. If there is anything that I can do, if there is anything WE can do, as a global community, to help make Naqib's dreams and those of Afghanistan come true, it starts with following through on those lives that will take his place. Please join me in supporting Naqib's family, and especially in making sure his young siblings can get the same education and opportunities in life that Naqib was fortunate to have.
Thank you for taking the time to think about Naqib today. And thank you if you are blessed to be in a position to help his family through their hardships.
Thank you for your support! It means a lot to Naqib's family and friends.
Here are a few articles remembering Naqib that we have gathered:
AUAF vows to reopen and quotes Naqib:
"Those who care about the future of Afghanistan cannot back down to insurgents and criminals who threaten a future of possibility."
http://friendsofauaf.org/statement-on-auaf-attack-university-will-reopen/
Poet Bashir Ahmad Gwakh writes about Naqib's death
http://gandhara.rferl.org/a/afghanistan-naqib-khpulwak-obituary/27946442.html
The United States Institute of Peace, where Naqib worked, writes in his memory
http://www.usip.org/publications/2016/08/25/in-memoriam
Stanford Law School Remembers Naqib
https://law.stanford.edu/stanford-lawyer/articles/stanford-law-remembers-auaf-professor-killed-in-kabul-terrorist-attack/
NBC led their news coverage with Naqib on national television in the United States
http://www.nbcnews.com/news/world/american-university-afghanistan-attack-13-killed-kabul-n637536
The New York Times wrote about Naqib and his plans for the future
http://www.nytimes.com/2016/08/26/world/asia/afghanistan-kabul-american-university.html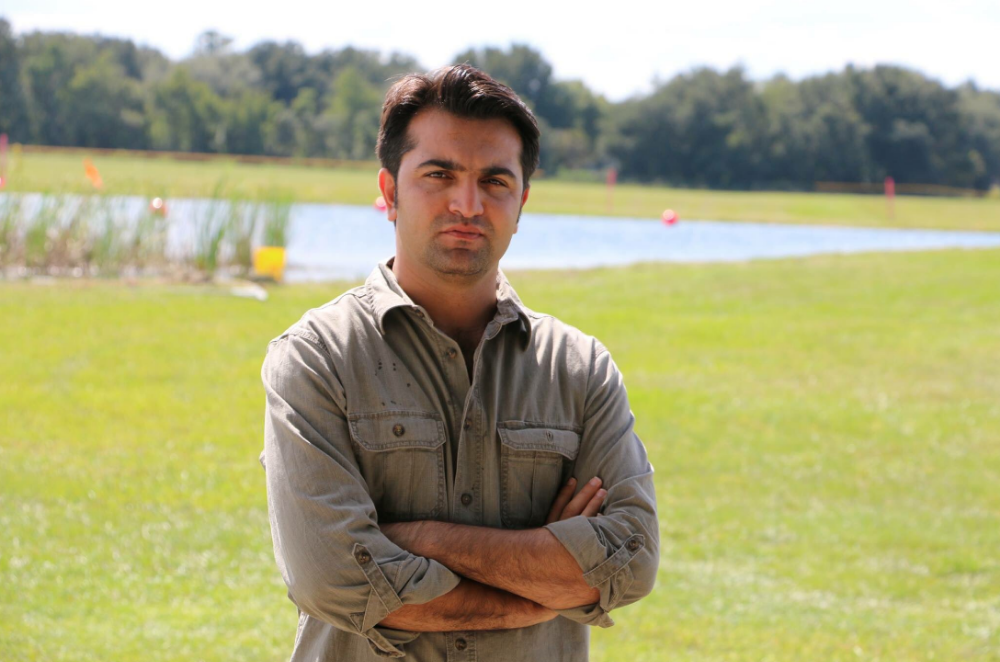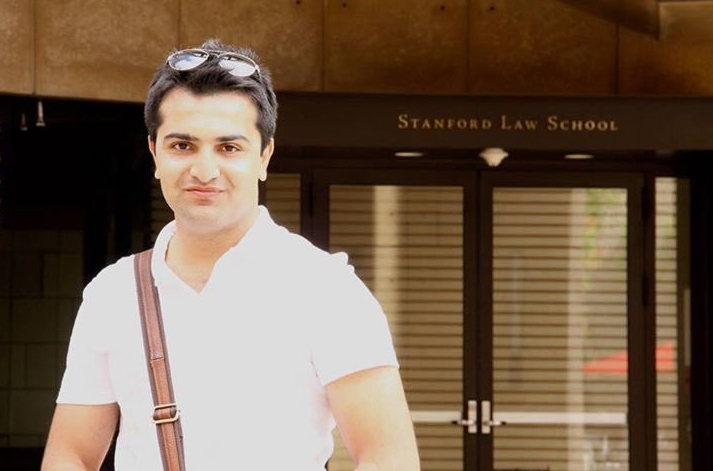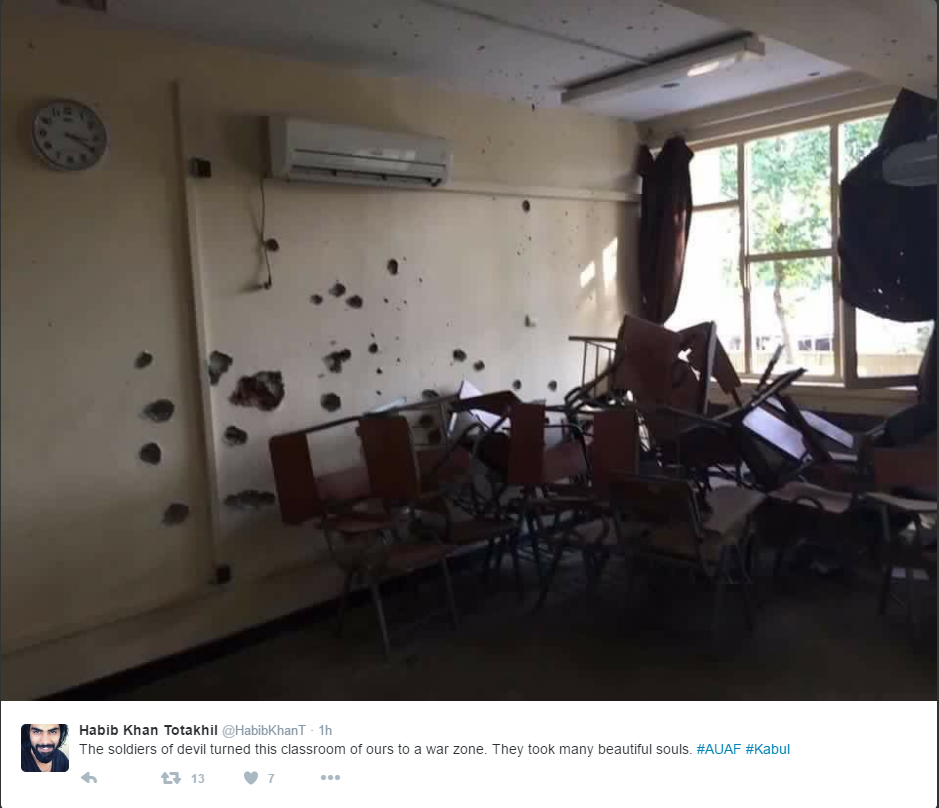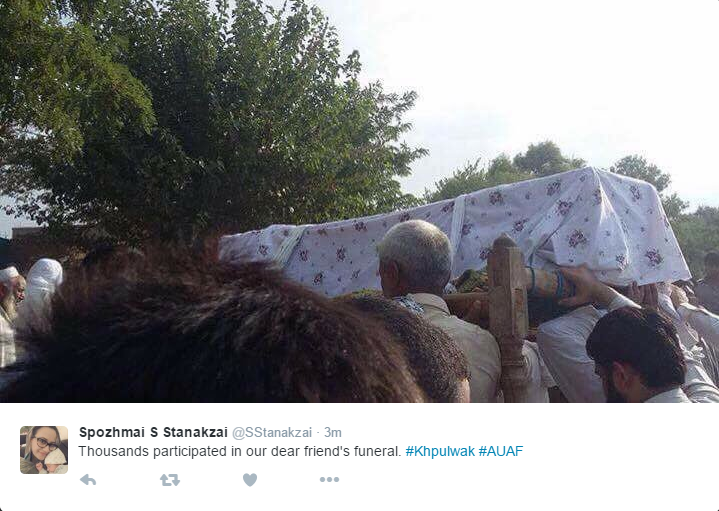 + Read More
Update 1
35 months ago
Share
On behalf of Naqib's family and myself, I'd like to thank you all for your support during this difficult time. It is hard to accept that Naqib is not with us. These funds will make an impact on ensuring that his siblings will have continued access to the education that is their right. As Naqib's close friend, I will be working with his siblings to make sure that they have the resources that they need to succeed. Once we have withdrawn the funding here in the U.S., it will be transfer electronically to Naqib's parents in Afghanistan. Once again thank you all of your help and support.
+ Read More