2016 Refinery Healing Walks
$2,032
of $2,016 goal
Raised by
39
people in 40 months
We are people of Mother Earth who have deep and abiding love and respect for the sacred system of life.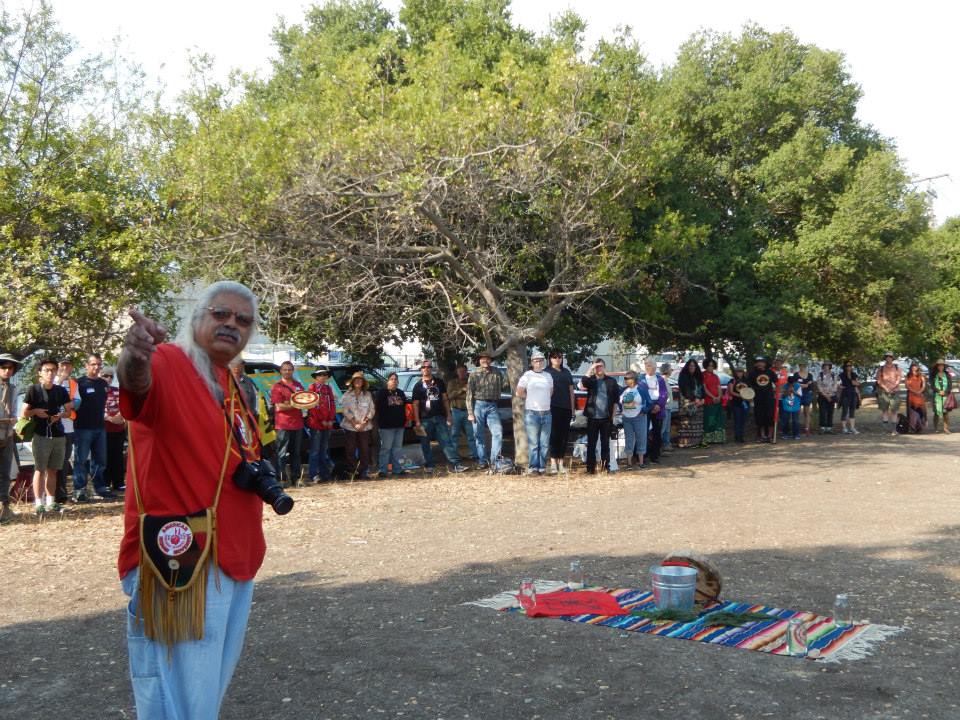 In January of 2014, Idle No More SF Bay decided to organize a series of healing walks along the refinery corridor of the Northeast San Francisco Bay where there are five oil refineries and a petcoke facility.
Led by Native Americans in prayer, we walk to bring awareness to the refinery corridor and the negative health effects to all of our relations, human and non-human.  We are walking as a commitment to Mother Earth and life on her beautiful belly.
There are four walks over a period of four months each year: April, May, June and July.  Between 100 and 200 people participate in the walks of all ages from 7 years old to elders, the able bodied and those in wheelchairs.  It is a beautiful site to see us walking together with our colorful flags and banners!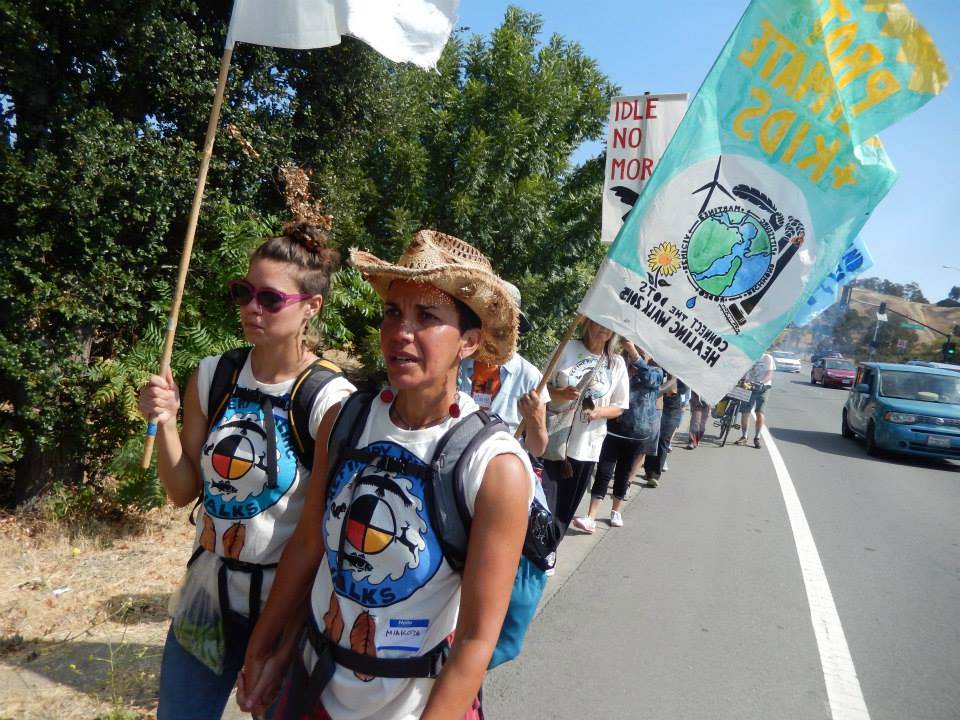 After the first walks in 2014, we made a four year committment to continue the walks through 2017.
We walk between nine and fourteen miles during each walk.  We walk for clean air, water, soil and safe jobs.  We walk in prayer for those living along the refinery corridor who have high rates of cancers, asmtha and auto-immune diseases, as well as for the workers in the fossil fuel industry who also suffer from these negative health impacts.   We stop and pray at each refinery, toxic site, and other areas impacted by corporate destruction.
Of course, we haven't been able to organize these beautiful walks alone!  From the beginning in 2014, front-line activists living along the corridor joined us and created the Bay Area Refinery Corridor Coalition (BARCC). Working together each year we organize the healing walks to bring attention to the health risks and dangers that the refineries pose and to stop the explosive crude by rail coming through the communities from the Alberta tar sands and the Bakken oil fields.
On each walk, participants are invited to envision a just transition to a clean and safe energy future and an economy that supports everyone. Walkers are invited to write or draw these ideas on muslin squares at the end of each walk (see photos below). These squares are being sewn into quilts. The quilts from previous walks will be shown at all of the walks.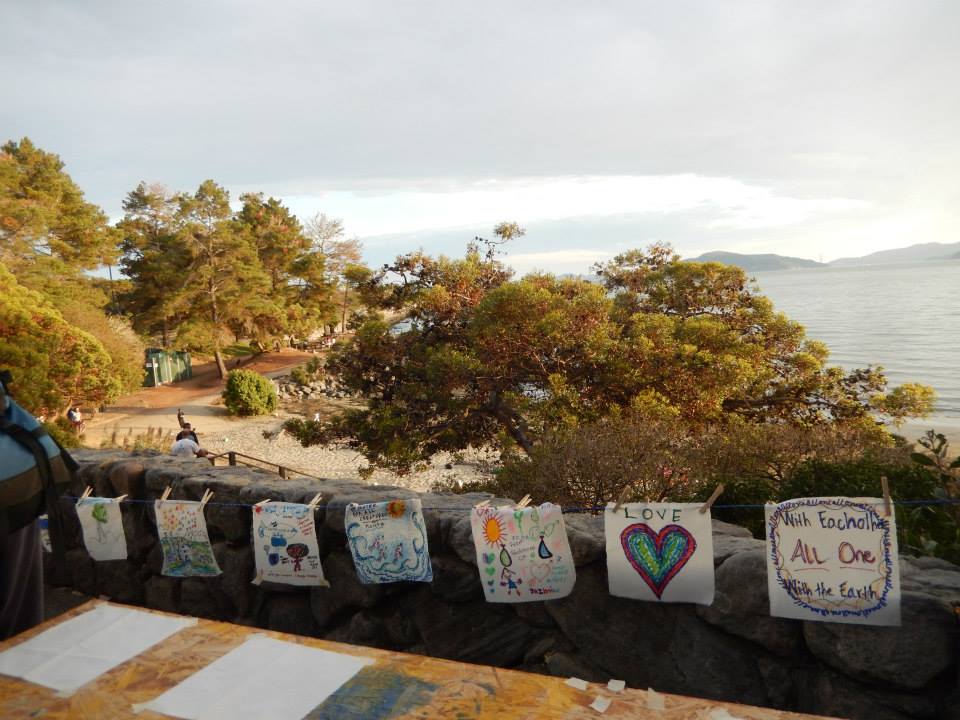 For the past two years, thanks to 350.org, we have had front-line Indigenous activists join us for the Refinery Healing Walks.  This has been very effective in understanding the journey of oil from the extractive sites such as the tar sands in Alberta, Canada and the Bakken oil fields in North Dakota, to other refinery towns such as around Houston, Texas and the five refineries here in the San Francisco Bay Area.  Thanks to 350.org, we will be bringing more frontline activists working for clean water, air and soil to upcoming Refinery Healing Walks.
The money you contribute will go toward feeding the walkers at the end of each walk, honoriums for elders and Indigenous leaders, printing, t-shirts (which we silk screen with a different design each year and then paint by hand!), and supplies.
"Speaking as a mother and grandmother, I understand that it is up to the people alive right now to ensure the future of the next 7 generations and beyond.  There is nothing more important that we can be doing right now."
Pennie Opal Plant, Idle No More SF Bay
The first walk is on Saturday, April 16th. You are invited to join us! More information at
www.RefineryHealingWalks.com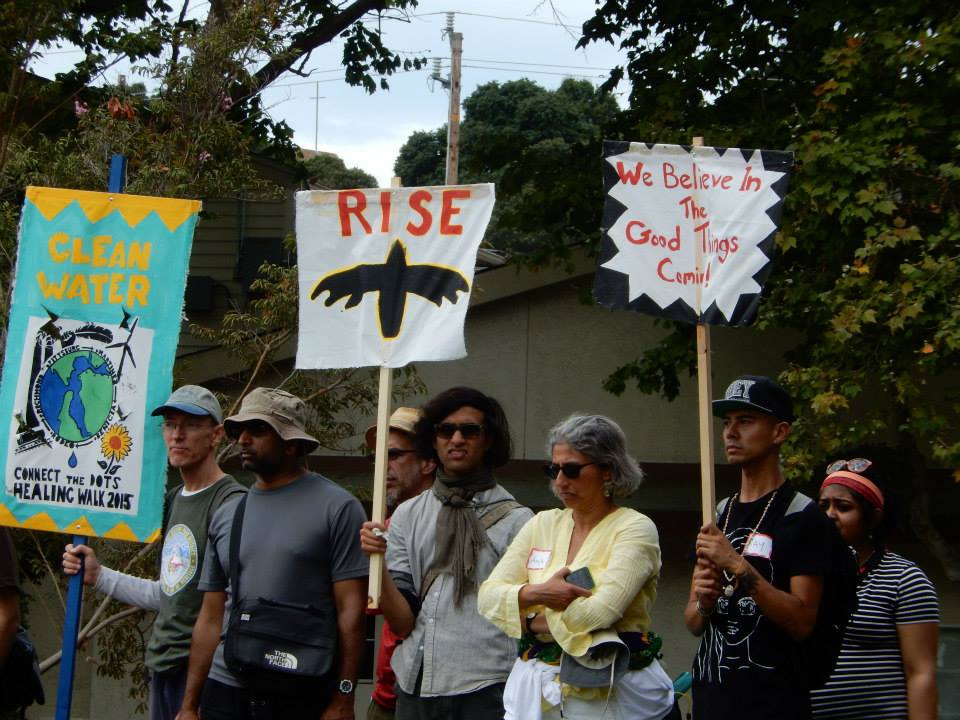 + Read More
Be the first to leave a comment on this campaign.