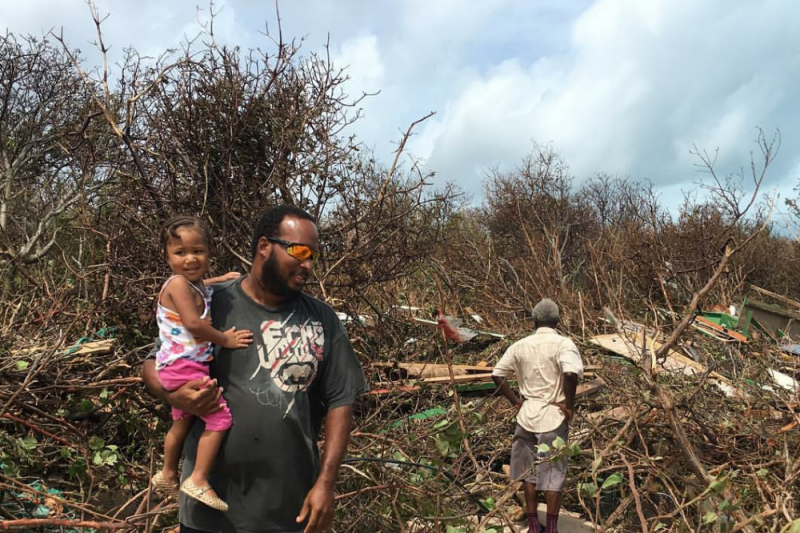 56
9
Rebuild Palm Grove Restaurant
$13,570
of $20,000 goal
Raised by
59
people in 15 months
We are completely heartbroken. Hurricane Irma unleashed the WORST winds and pounding rain our beautiful island of Anguilla has ever experienced.
Almost every home, restaurant, school, church, and government building was badly damaged and in many cases completely destroyed by Irma.
One of those Anguilla gems was the Palm Grove Bar & Grill - Nat's Place.
For over 25 years, the Palm Grove has been the island's beloved beach spot - bringing joy, johnny cakes and the freshest seafood to tourists, visitors and locals alike. Sadly due to Hurricane Irma's destructive power, Palm Grove has been completely FLATTENED. We've lost everything. Junks Hole Beach is covered in debris and rubble. Everything is gone. Nothing survived the storm. As we try to pick up the pieces we are asking you to open your hearts and help us put things back together again. With your help we can ensure that this part of Anguilla will not remain broken.
We know that many of you loved the Palm Grove, and would like to help us rebuild. If there's anything that you can give, we would sincerely appreciate it!
Thank you for your support!
*********************************************
For more information on Palm Grove, please visit the following links:
https://www.facebook.com/PalmGroveAnguilla/
http://www.anguilla-beaches.com/best-anguilla-restaurants-update.html
http://www.anguillabeach.org/anguilla_beaches/savannah_bay/
+ Read More