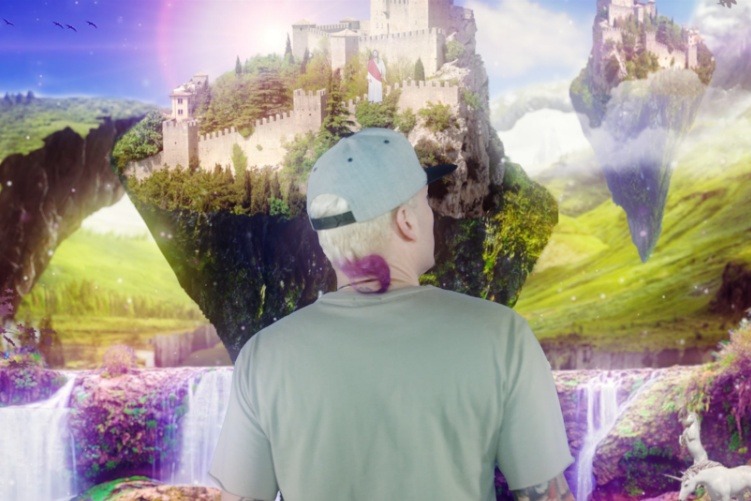 15
2
Rat Tails for Good Causes
$515
of $600 goal
Raised by
15
people in 4 months
CUTTING OFF THE RAT TAIL FOR CHARITY!!!
In 2014, I started growing a rat tail.  I did it for a number of reasons:   to bring back childhood memories (had one in 5th grade),  to do something unique not caring what others think, and to brand my music career image during the release of my "Trinity" album (I mean, come on..what other recording artist do you know has a colored rat tail!?)
Over the years I've had numerous people say:  "I'll give you $ XXX amount of dollars to cut it off!"  Well, NOW IS YOUR TIME TO PUT YOUR MONEY WHERE YOUR MOUTH IS!!!!
And the money will go towards a good cause!  I'm not keeping a penny of it!!  The Lord has been good to me, I don't need the money.     So I selected 4 causes that are dear to my heart:
- St. Judes Children's Research Hospital  (this is dear to my heart because growing up with a single Mom raising 4 boys..we never had any health insurance or coverage.  I just THANK THE LORD nothing ever happened to us.  But it breaks my heart to see families who can't afford healthcare with children who have catastrophic diseases. The hospital costs about $2.4 million a day to run, and there is no cost to the patient to be treated. Very benevolent organization.
- Make A Wish Foundation (Local Wisconsin chapter) Another benevolent organization that makes sick kids dreams come true.  I don't know a more heartwarming foundation.
- No Kid Hungry - Their Mission Statement:  "When you become part of No Kid Hungry, you're joining a movement of teachers, chefs, community leaders, parents, lawmakers and CEOs with a shared belief: no kid in America should go hungry."  When I was a kid, we never really had much food in our cupboards and fridge.  I went hungry many nights as my single Mom worked late nights.  I remember times when our church donated food to us for Thanksgiving.   It's a no-brainer to me why I agree that "no kid in America should go hungry."
- My local 'Celebrate Recovery' Chapter - Celebrate Recovery is a Faith-based 12 step recovery program at my church, Door Creek in Madison, WI.  It has been an awesome program for MANY people who are in recovery for addictions, hurts, habits, and hangups.   Addiction is rampant in this world and we need places like this for people to come as they are and start their process of healing and recovery.  I'd like to give back to this organization that introduced me to many people and concepts that changed my life.
My goal is $600 (or $150 to each charity) but will donate whatever we take in (whether it's less or more) and split it evenly 4 ways.  I will also be donating my own personal money as well.
Thank you all for your generous consideration and God Bless.
Sincerely,
Josh "Rip"
+ Read More
Just an update everyone! The transfer and donations are now complete!! We ended up raising $515 on GoFundMe. I donated $100 of my own money and raised another $65 outside of GoFundMe for a total of $680!! That's $170/ea to my 4 charities! I also have my good friend Clint Whitehorse who matched the first $500 (who will be donating independently). Thanks again for all your generous donations!!!!

If there was anyone who donated that didn't get a digital copy of my album ...please message me and I'll send link ASAP!
+ Read More