Racing the Mallorca 312 for a cause
$6,291
of $5,000 goal
Raised by
69
people in 8 months
We are a team of cyclists that have come together to help our friend Donnie 
raise awareness of Sturge-Weber syndrome by racing the Mallorca 312 competition on April 27th, 2019
. We will be helping him train, raise money to achieve his goals and competing alongside him on the day of event. Please read below to 
learn about Donnie and his powerful story of living with Sturge-Weber
:
"My name is Donnie Hood. I am 35 years old and live in Canada. I was born with Sturge-Weber syndrome, a rare congenital disorder for which there is no cure. Among many complications, it causes seizures, glaucoma, migraine episodes, hemiplegia and other health problems. Because it also affects the blood vessels, I have a port-wine birthmark on the left side of my body and face, which has caused many painful moments and magnified the usual challenges of life, but I learned to not let that stop me from doing what I love.Although for reasons beyond my control my health has never been as good as I would have liked, I made the decision at an early age to do everything I could to live as healthy as possible. Exercise, and in particular cycling, has been a big part of that. Cycling helped me understand that having a medical condition like mine should not define a person, but instead we should take every day as a blessing and  always do our best to improve ourselves. Along this journey, I was very lucky to have the support of The Sturge Weber Foundation. Meeting them was a huge step in helping me progress with my life. In them, I found hope, and together with my family, they've been one of greatest sources of help I've received along my journey. The Foundation helped with medical issues and connected me to many fantastic people who have been a great support to me and on who I can lean. I would love to give something back to thank them for their support, advice and fun times that have helped us as a family live with Sturge-Weber. For all this, I wanted to set a meaningful personal challenge and test myself by participating in one of Europe's longest and toughest amateur sporting events, the Mallorca 312, a cycling race through the beautiful but grueling mountain range of the Spanish island of Mallorca. With this race I hope to raise awareness of Sturge-Weber syndrome and the Foundation, and shine a light on the physical, psychological, emotional and social challenges that children with Sturge-Weber must endure, as well as how it affects them and their families on a daily basis."
Thank you very much for supporting this cause
. Your donation truly means a lot to us and the Sturge Weber Foundation. Every single donation will be appreciated, and will give us the extra push we'll need to cross the finish line. 
Your support will help change lives.

- - - - 

MEET THE TEAM:

Casey Hood
- Donnie's brother and chief motivator. He is responsible for ensuring that Donnie is race day ready, and will be making timely motivational posts on his instagram account
@caseyfwhood
.
Juan Ferriol
- This is where the rubber meets the road.  Although he is known by many as Mallorca's favorite banker, in reality that is just a side gig he does between rides. Juan is our team captain, champion, and cycling expert. 
Biel Ferriol
- We've recruited no less than one of the finest medical professionals. Passionate about all things vision, Biel was moved to support our cause through his understanding of the painful complications that come with the high glaucoma risk associated with Sturge-Weber syndrome. He'll be joining us from his training grounds of Glasgow to make sure we all see the finish line in good health.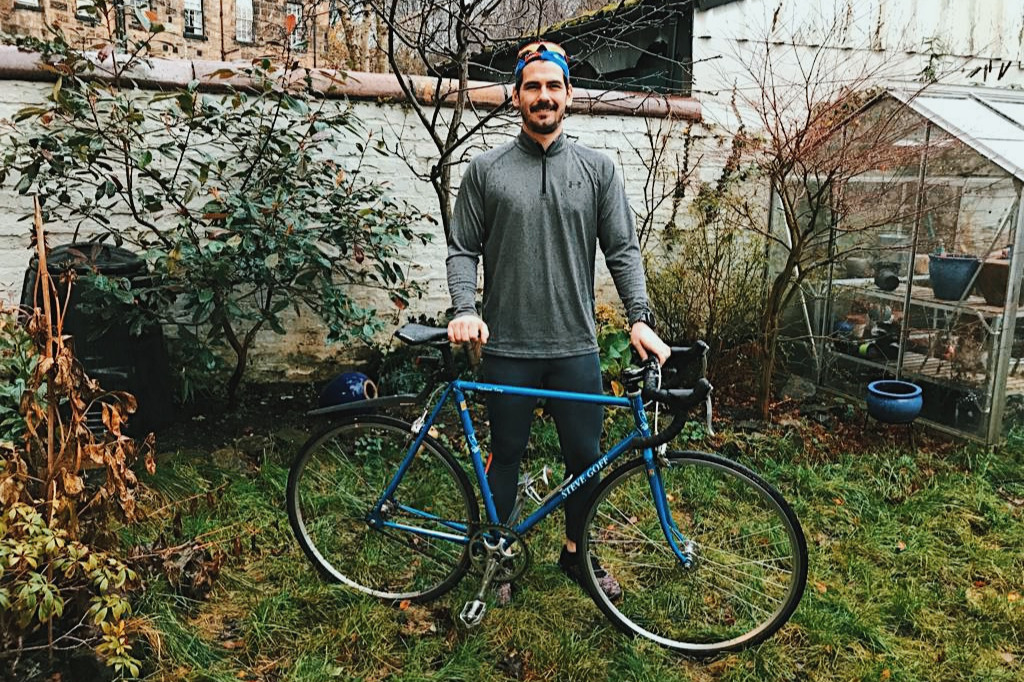 Donnie Hood
- See above and follow him on instagram
@donniehood1.
+ Read More