25
2
Race for Zambia MCC
$1,910
of $2,500 goal
Raised by
30
people in 9 months
I have always had a love for running and taking care of the body and life God has given me. I competed in triathlons in college and completed three sprint triathlons several years ago. Most recently, I completed an Olympic distance triathalon! Now, I never thought I could complete a full Ironman race, but I—with some encouragement—decided this is the year I'd complete the Benton Harbor Steelhead Ironman which is a half Ironman race.
I know this will be a welcomed challenge for me physically, but I have a desire to use this race to make an impact in the lives of others. That is why I am running to raise $2,500 for the
Zambia Mobile Cancer Clinic
 .
Cervical cancer is the number one cancer-related deaths of women in Zambia. When the cancer is found and treated it not only affects the life of the woman who had the cancer, but her children and the children she may also be caring for who have lost their parents. In a society that doesn't focus on women, it is a chance to lift up the importance of the role women play in society. It is a chance to let individual women know they are cared for and important.
Dr. Heather Marten,
Southwestern Medical Clinic
  in Michigan, joined her missionary colleague, Christine Little, NP, who started the Kudalila Women's Cervical Cancer outreach mobile clinic in 2016. They have seen more than 1,000 patients in both rural and urban under-served areas.
As you can imagine, the cost of running the clinic can be high due to the lack of available resources. Below is a list of items that the clinic uses on a typical five-day medical trip:
- fuel for the mobile clinic and another truck
- meals and housing for the team of 5 people
- pay for the three national workers who are a part of the team
- bleach and distilled water and soap for disinfecting the equipment
- other cleaning supplies for counters and floors
- pads for women who are treated
- disposable paper for the exam table
- paper towels
- vinegar for the screening
- cotton for the screening
- exam gloves
- biohazard bags
- sharps containers
- forms for registration and cards for follow up
- medications to treat STIs 
- fuel for generator to run equipment where there is no electricity 
- materials for HIV testing (lancets, gloves, test kits, cotton, alcohol wipes) 
With your help, we can make a difference in the lives of these women! Join me as we work to provide more funds so more lives can be changed.
Southwestern Medical Clinic Foundation
  will be matching dollar for dollar up to the first $1,000 donated.
If you would like to write a check, please note it's for the Zambia Mobile Cancer Clinic, and send to Southwestern Medical Clinic Foundation, 2550 Meadowbrook Rd. Benton Harbor, MI 49022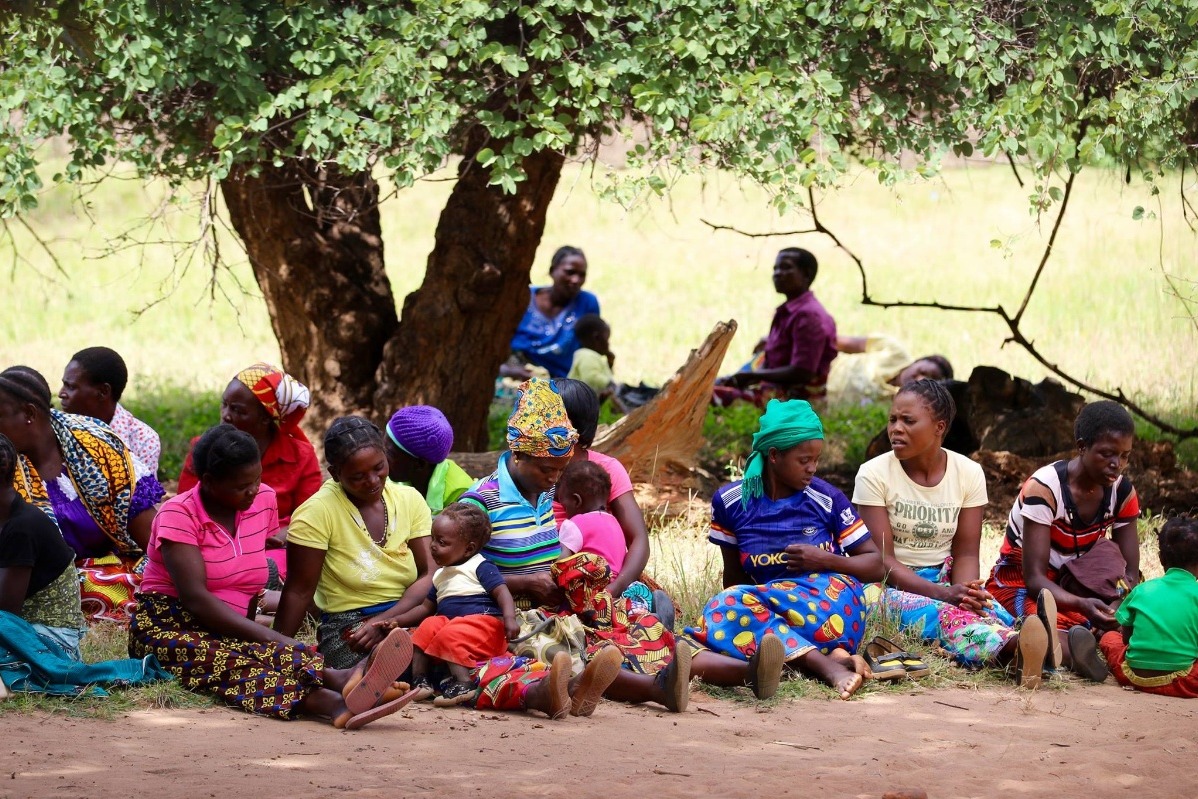 + Read More
Update 1
8 months ago
Share
The race is completed! The swim was really wavy and too warm for wetsuit but I enjoyed it. I got a flat tire but got help to fix it! Run was tiring, but finished strong. It's al kind of what I expected from an Ironman. Thank you for all of your support and encouragement. Through other donations and the matching about 3K will go to the mobile clinic!
+ Read More