R3soluteForRefugees
€700
of €5,000 goal
Raised by
12
people in 3 months


R3SOLUTE is a social start-up in Berlin empowering refugee communities and neighborhoods, by providing story-sharing, conflict competency, mental health awareness and peer-mediation workshops.

Our vision is to actively approach and provide refugee and local communities with the resources to proactively manage conflicts.
We aim to foster sustainable peace by reducing the social and economic costs of conflicts and maximizing the value of constructive debate for individuals, organizations, and communities.

R3SOLUTE'S name implies 3 Rs that stand for and address our motto: Respect. Relate. Resolve. We want to implement these three core  values into our daily work!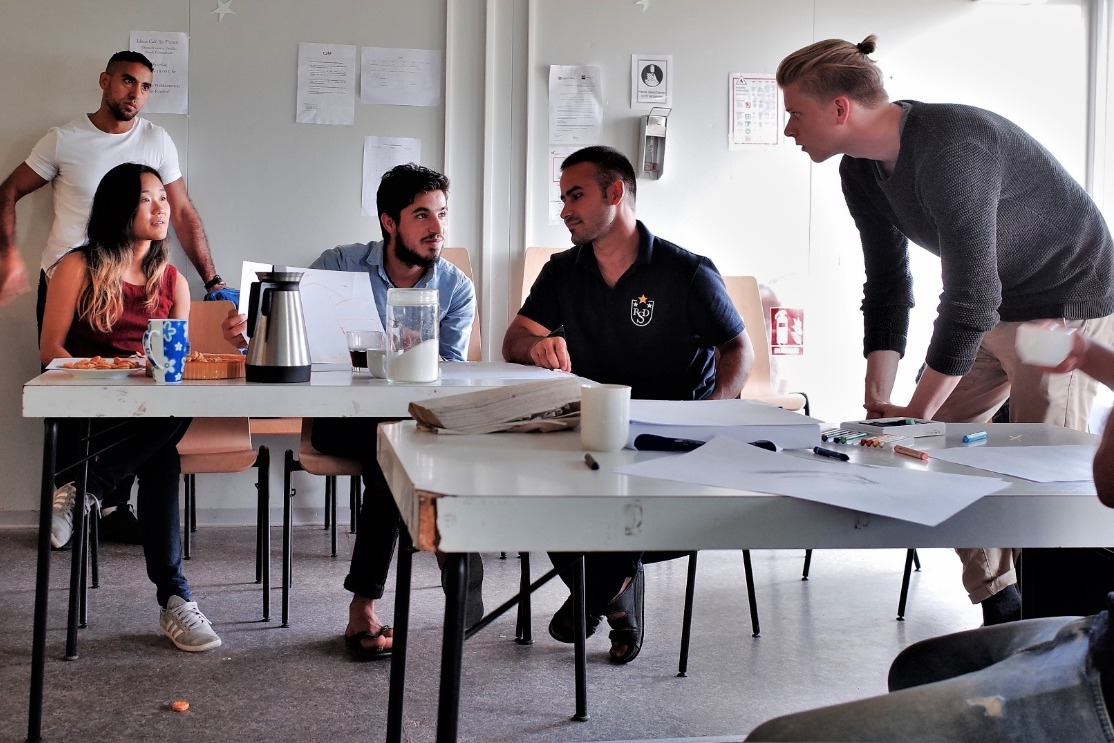 Why we need your help?

R3SOLUTE has been able to conduct a series of workshops engaging refugees and local community members in intercultural dialogue, providing valuable support in conflict management and mental -well-being. For the past year our team has been working voluntarily with non-material and mentoring support by the Ankommer Stipend.

We are now at a point where additional funding is needed for our young NGO to grow and fully establish itself in Berlin. We need your help to enable the continued support of refugees and meet the increasing need for conflict resolution and mental health awareness.

Your contributions will not only be greatly appreciated, but also make meaningful impact on the lives of individuals in refugee communities. 

You can truly make a difference - by donating 50€ you can sponsor a story-sharing and a conflict competency and anti-stress training for one participant!

Please help today to sponsor workshops starting in the new year!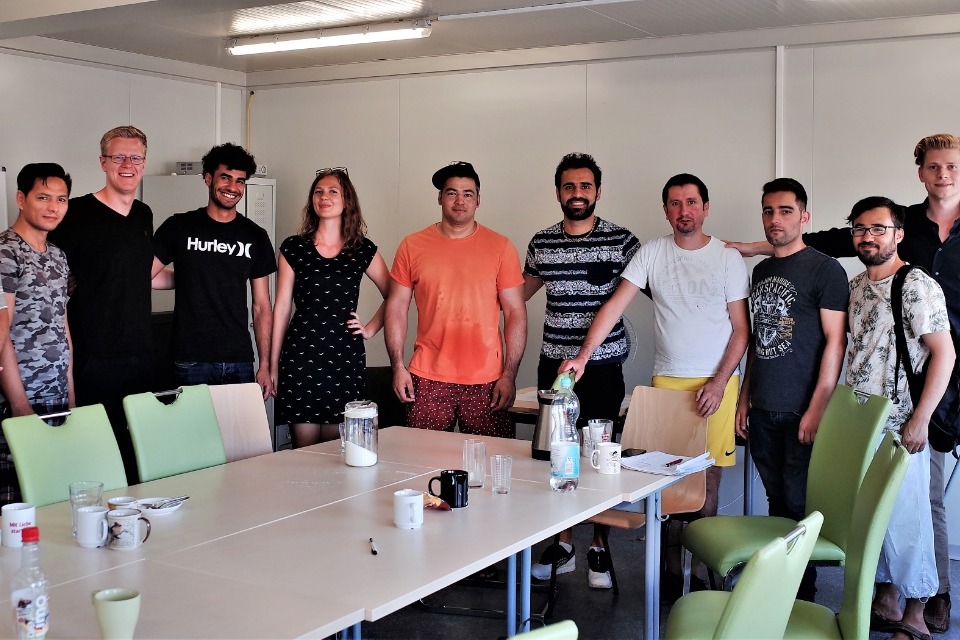 What is our goal for short term/ long term?

Our long term goals are to increase our presence in refugee communities both in Germany and internationally. With our well developed and adaptive curriculum, we hope to continue providing training for different contexts, ages, countries and cultures, by learning from experiences experts in their fields of law, medicine, social work, business and organization development.




What do we do?

Story sharing workshops

Our first and introductory training is meant to open a dialogue centered on sharing the stories of community members. We create an open space for sharing experiences about life in participant's home countries, their journeys during fleeing, and re-establishing their lives in Germany. We use tools such as art, movement, and role-plays to instigate the participation.

Through this storytelling:

* R3SOLUTE encourages the community to engage with one another in meaningful dialogue

* Sets the stage for future discussion related to understanding and addressing trauma

* Informally communicates R3SOLUTE's mission and services
Identifies recurrent mental health and trauma related issues relevant to integration.



Conflict competency workshops

Following our initial Storytelling Workshop, R3SOLUTE offers conflict competency workshops.

Where we through:
* open dialogue,
* discussions,
* different participatory activities

Teach tools to manage conflicts within our daily lives. We try and present new approaches to understanding conflict in our communities. As well as promote skills to facilitate more effective communication and meaningful interaction.



Peer-mediation

What is peer-mediation? :)
Peer mediation is a structured process where one or two trained, neutral, and impartial peers help facilitate dialogue between parties in conflict and assists them in negotiating a resolution.

Those completing 40 hours of peer mediation training will then have the opportunity to partner with R3SOLUTE in the establishment of a permanent peer mediation clinic within their community. This clinic will host mediators available to address interpersonal conflict as it arises between community members, and will include a repository of training materials, tools, templates, and other mediation resources. R3SOLUTE will help in areas such as …

* communication strategies
* programmatic sustainability
* additional funding applications (when necessary)
* and professional networking with local and global universities and
* organizations to connect our graduates with a diverse group of relevance


 
M3NTAWARE - mental health workshops

M3NTAWARE trains interested participants to recognize the "red flags" of trauma, equipping them with tools to enter a constructive dialogue with affected individuals, create awareness of available support structures, and help guide individuals towards professional third party medical resources.





What have we managed to accomplish so far?

So far we have made story sharing, conflict-competency, and peer-mediation workshops in numerous refugee communities in Berlin!
* Refugio Language Cafe

*Conflict competency workshop in Nachbarschaftsheim Neukölln's German language cafe (read more )

* Story-sharing workshop in Freiraum Café Marzahn (read more )

* Nachbarschaftsheim Neukölln's German language café (read more )

* Introductory workshop  (read more ) and story-sharing workshop at a Refugee Center in Neukölln, Berlin.

* Conflict competency and stress-management workshop in café Freiraum Marzahn  (read more )
* R3SOLUTE was chosen  by the jury from Social Entrepreneurship Academy and Stiftung für Bildung und Soziales as the finalists and winners of the Act 4 Impact award of 2018 held in Münich, Germany!
(read more ) 

* As of fall 2018 we will be entering a new partnership and an academic collaboration with a team of Harvard Law School Negotiator students



Meet the team!

Visit our website and learn about all the members of our team that have made this effort possible:
https://r3solute.com/meet-the-team/



We really appreciate all the support and hope that you can help us by donating and sharing our cause, so we can keep growing our presence in Berlin, Germany. Thank you from the whole team at,

R3SOLUTE, 
RESPECT. RELATE. RESOLVE.


+ Read More