197
22
R Lee Ermey Memorial Ave.
$9,757
of $150,000 goal
Raised by
183
people in 6 months
First and Foremost - HAPPY BIRTHDAY MARINES!!! HAPPY VETERANS DAY TO ALL!!!

The Renaming Event was a Major Success with Hundreds of people coming to Celebrate R Lee Gunny Ermey.  We still need to raise funds for this project. 

We should now have enough money to change out all the Street signs in the City of Palmdale. THANK YOU TO ALL WHO HAVE SUPPORTED US!!!

We still need Money for Lancaster and LA County sections of the Road. (We are starting from the East working our Way West on R Lee Ermey Ave). 

Looking to make a Corporate or Large donation for a Tax Write off? We can now help with that.

The Palmdale Community Foundation has graciously set up an Account specifically for the R Lee Ermey Street Renaming. 

Checks can be made out to: 
PCF or Palmdale Community Foundation -

Please Put 
R Lee Ermey in the Memo Field
so that is directed to that account. 


Mail to: 

Palmdale Community Foundation
38250 Sierra Highway Suite A
Palmdale, CA 93550


Call:

661-267-5115


email:

PCF@cityofpalmdale.org


Recent Articles about our event:

Click:  Stars & Stripes:

Click: Marine Corps Times:

Click: Antelope Valley Press: 

Click: LAFD Flyover: 

Click: Betty Ermey Introducing Family 




Save the Date: 11/10/18 @ 11:10AM
Official Unveiling Sierra Hwy & R Lee Ermey Ave!!!!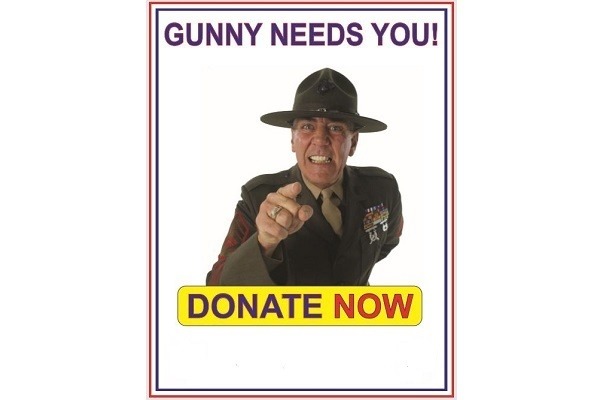 "Avenue N" being renamed to "R Lee Ermey Avenue" to honor Gunny
Why are we raising money?
The cities of Palmdale and Lancaster, as well as the County of Los Angeles and Cal Trans, unanimously decided to create a permanent tribute to Our Gunny. It was an easy decision to rename, Avenue N, a major East/West road: R Lee Ermey Avenue.  
Even though all four governmental entities have unanimously approved this change, they do not have the money to fund it. Not only do we need Street signs, we need Highway signs, Memorial plaques, and other Roadside signs. The estimate to make this Memorial happen is $150,000. This is why Gunny's family and community have come together to make sure this memorial happens.
Why is R Lee "Gunny" Ermey getting Honored?
R. Lee "Gunny" Ermey was a not only a decorated Marine, but he was a tireless Humanitarian. Gunny proudly and honorably served in the United States Marine Corps from 1961 through 1972. 
He passed on April 15th 2018. Up until he passed, he was still diligently scheduling events and appearances to support and give back to his beloved Country and Marines. Gunny was a Marine first, but was also an actor, patriot, humanitarian, and most importantly, he was a family man. He was an amazing Father, Grandfather, Great Grandfather, Brother and Husband to his family.
Gunny is the
ONLY MARINE
to have been brought out of retirement and promoted.  In 2002, Marine Corps Commandant James L Jones promoted Ermey to E-7, Gunnery Sergeant, the rank he had become so well known for.  
Gunny was highly decorated through his 11 years of service as a United States Marine. During his years of service, he served 14 months in Vietnam and did two tours in Okinawa, and was a drill instructor at Marine Corps Recruit Depot in San Diego. 
He annually transformed himself into "Santa Clause" for Toys for Tots and helped make wishes come true for The Make-A-Wish Foundation.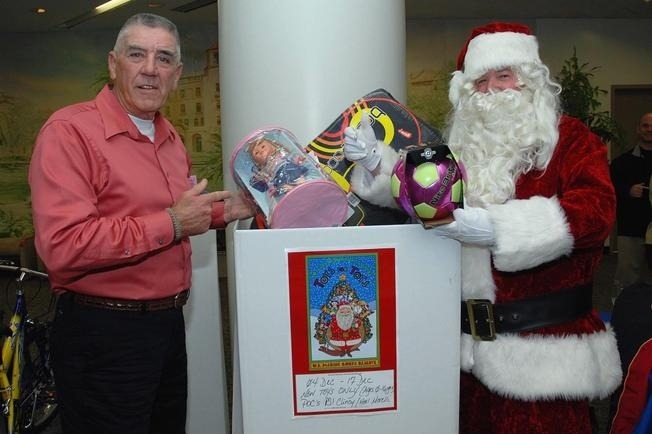 Gunny traveled throughout the US and the world, giving his time and self, to help others. His humanitarian efforts are well documented through his charitable work, pictures, news articles and the stories from fellow troops.
Defense.Gov - Gunny Article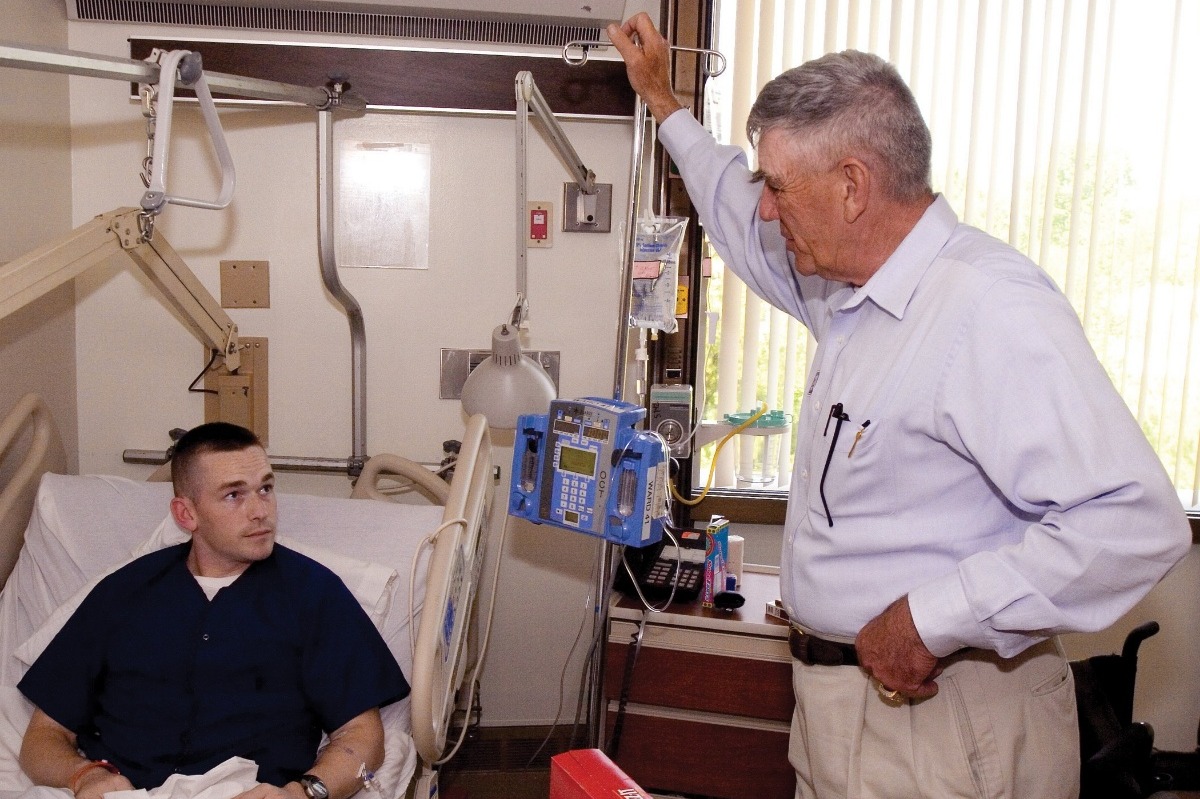 Gunny visited injured soldiers and their families home and abroad, and he did not shy away from visiting the troops in combat areas such as Afghanistan and Iraq.
Gunny - 2003 Tallil (Ali) AB, Iraq - Video
Gunny - 2008 Iraq Morale Speech - Video
Semper Fi Gunny!
Why Avenue N?
Gunny was a beloved citizen and business owner in the Antelope Valley, located just north of Los Angeles, for more than 30 years. Due to his selfless character, the residents of the Antelope Valley spearheaded this campaign to create an eternal memorial to R. Lee "Gunny" Ermey.  R. Lee Ermey and his family lived just off Avenue N for the past 24 years. It was this road that he would take to LAX to catch flights to meet with Troops, Families, Heroes and the Fallen all around the world. After meeting and supporting all these people, it was also Avenue N that he would return home to his family.
From 65th St W to Sierra Hwy, Avenue N is nearly 7 miles long and a fitting location for this Memorial Road. Included in this memorial road, R Lee Ermey Avenue, is a somewhat unique "Musical Road" tribute that will play the "Marine Hymn" when driven on. 
At the corner of Avenue N and Sierra Hwy, where many locals gather today and have for more than 25 years, have parked to watch the amazing aircraft that take off daily from Air Force Plant 42. 
LA Times - Plant 42-BJ's Corner Best Seat for an Air Show
 . It is fitting, that this corner, on the Marine Corp's Birthday (November 10th, 2018) is where the public unveiling of the new R Lee Ermey Avenue will take place. 
Any funds raised over the goal or in excess of actual costs, will be donated to the following Charities:
Local: Vets for Veterans
-
http://www.avvets4veterans.org/
Local: Coffee 4 Antelope Valley Vets
- 
http://www.antelopevvcac.org/index.php
West Coast: West Coast Drill Instructor Association
-
https://wcdia.us/
National: Fisher House
-
http://www.fisherhouse.org/
                              OORAH !!!        
 

                  *******GONE BUT NOT FORGOTTEN********   
Some more links to R Lee "Gunny" Ermey sites and information:
R Lee Ermey Web Page
R Lee Ermey Wikipedia Page
Full Metal Jacket - Quotes & Photos
R Lee Ermey - Obituary
You Tube - Gunny Funeral - Procession
Gunny's Official Facebook Page
+ Read More