Miriam Carey's Legal Fund
$1,280
of $300,000 goal
Raised by
25
people in 46 months
PURPOSE:  To help provide legal assistance to fight in court against the U.S. government  who is actively covering up the shooting death of Miriam Carey by the hands of unnamed U.S. Uniformed Service Service and U.S. Capitol Police.

After you donate please sign the petition for transparency in the case of Miriam Carey.

http://petitions.moveon.org/sign/transparency-into-the.fb49?source=s.icn.fb&r_by=12847539





My name is Valarie Carey a retired NYPD Police Sergeant from Brooklyn, NY.  I am the sister of Miriam Carey.  
October 3, 2013 Miriam Carey traveled to Washington, DC with her 13 month old baby in the back seat.  While in D.C. Miriam apparently made a Uturn at what may have not been an obvious checkpoint.  Upon trying to exit said checkpoint she was encountered by a man in plain clothing whom later was described as an OFF DUTY police officer.  This individual is carrying what appears to be a beverage cooler, plastic shopping bag and a portable gate type structure as he tries to block Miriam Carey's path.  The Carey family is still unsure if the individual is in fact  of the U.S. Capitol Police Department or U.S. Uniformed Secret Service Police since little to no information has been provided in regards to the shooting death of their loved one.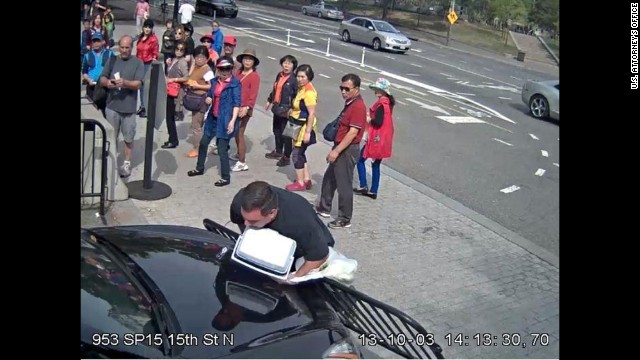 The names of the officers involved have  not been disclosed to the Carey Family.
The video taken from the initial encounter point has not been released to the Carey Family nor the general public at large.
The police radio transmissions have not been released to the Carey Family nor the general public at large.
Miriam's belongings have not been returned to the Carey Family.
The same off duty plain clothed officer then some how made his way from the first encounter point, to a location apprx. 1.3 miles away and is now pointing his gun at Miriam Carey.  WHO IS THIS GUY?
Miriam Carey was unarmed.
Miriam Carey was not committing any crimes.
Miriam Carey was shot 5x to her back while her 13 month old baby also came under fire from unknown members of the U.S. Uniformed Secret Service and U.S. Capitol Police.

For more information on the case you can read an article written by The Washington Post's David Montgomery
http://www.washingtonpost.com/sf/style/2014/11/26/how-miriam-careys-u-turn-at-a-white-house-checkpoint-led-to-her-death/
or the Mother Jones' article written by Jennifer Gonnerman.
http://www.motherjones.com/politics/2015/03/miriam-carey-whitehouse-rammer-police-death
To be able to obtain the information the Carey family needs for closure  it will take quite a deal of litigation that will not only occur in Washington, D.C. but in the state of Connecticut as well.  
As Miriam's sister and representative for the Carey family I have been burdened with the legal costs in connection with my sister's death.  Your generous contributions will help me continue to fight for Justice for my sister Miriam Carey.  The monies raised will be used to pay for legal fees in association with the case and made payable by me to the family's attorney.  Your donations are greatly appreciated.  Thank you in advance.
#Justice4MiriamCarey
+ Read More
Update 1
Posted by Valarie Carey
45 months ago
Share
I would like to personally thank all anonymous donors and thank you for the generous donations and support J. Olney, Kenneth Olsen, Lonny Watson, Erica Daniell, Robyn Couch and Christene Bartels.
+ Read More
Be the first to leave a comment on this campaign.