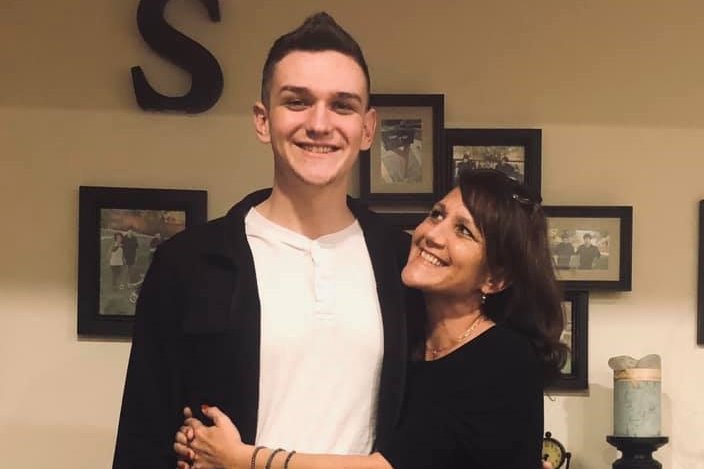 134
2
London Schutza Memorial Fund
$12,590
of $10,000 goal
Raised by
131
people in 1 month
It is with a broken heart to have to share that this world has lost a young and precious soul we know as London Schutza. London was a brother, a loyal friend, a beloved son, a warrior, and a beautiful soul lost way too soon.

The Schutza family needs our united force to collectively lift them up during this difficult time. Please consider donating and sharing to help offset the costs of travel and arrangements.

Our deepest condolences to the entire Schutza and Mason family, whom knows the unfortunate feeling of loss all too well. No mother should ever have to say goodbye to their child. May your heart remain full Holly, as you are reminded that you do not walk this journey alone. 

You have an army of supporters helping to guide your way. All our love and more.
+ Read More
Update 2
1 month ago
Share
Written on behalf of my sister Holly,


The last thirty-six hours have been a myriad of moments of intense grief and shock while also attending to the details of death. We are never prepared suddenly in the blanket of night to get word that a loved one has passed. But I believe, in no universe, in no book or conversation are we ever taught how to respond when a child dies first. We are not hard wired for this reality. Holly and her children have experienced astonishing loss in the last many years and London taught us that through pain and trauma something beautiful can emerge. He touched so very many people and often those that he advocated for the most, were the ones who lived in the margins, when most people would give up he pushed through. He built community and connection wherever he went in his short life, this takes the kind of tenacity that most never have the courage to cultivate, yet he did. Most of you reading this have island roots and others were touched by London off the island. 


It has been said before that islands hold something special, something different maybe it's because water surrounds there are boundaries, rock, perimeter? But after living on islands most of my life I am certain that the geography alone is not what makes them unique. What I know to be true is that in Friday Harbor we bear witness to each others lives, we grow up under the watchful eyes of those who came before us, we watch each others children grow and leave and come back. For better or worse, we are in it together. 



Over the last many hours messages have poured in from families spanning back twenty-five years that Holly opened her home to, peoples children that she held, loved, tenderly cared for and treated as her own. I want to tell you that watching the generosity pour in has humbled and brightened this horrific loss. Even more meaningful are the messages that continue to bring smiles and tears that London was loved and an overwhelming message from the island community that "we got you."


As I watch my sister grieve her son there are no silver linings to offer, no bright sides to be considered, no reason to be found, but I want to share what a friend told me  "I also know that having others to care for in my own moments of sadness was a welcome and unexpected form of salvation."


So maybe this outpouring of generosity, this demonstration that we belong to each other, maybe that is our salvation, our reason.


Holly and the girls will be making their way to the island in the next few days to be surrounded by family and friends and will be hosting a celebration of London's life on Saturday May 18th at 4pm at Brickworks. All are welcome.

Thank you is not enough, but thank you, truly.


With gratitude,

Berna
+ Read More
Update 1
1 month ago
Share
On behalf of the entire Schutza family, they wish to thank each and every one of you for the outpouring of love and support during this challenging time. There are not enough adequate words to express the pain and the absence they feel in London's absence, but your genuine acts of kindness goes a long way! For that they thank you!♡ Keep Sharing!
+ Read More
Read a Previous Update