Mokume Gane Artist Exhibit in Japan
$3,450
of $50,000 goal
Raised by
8
people in 24 months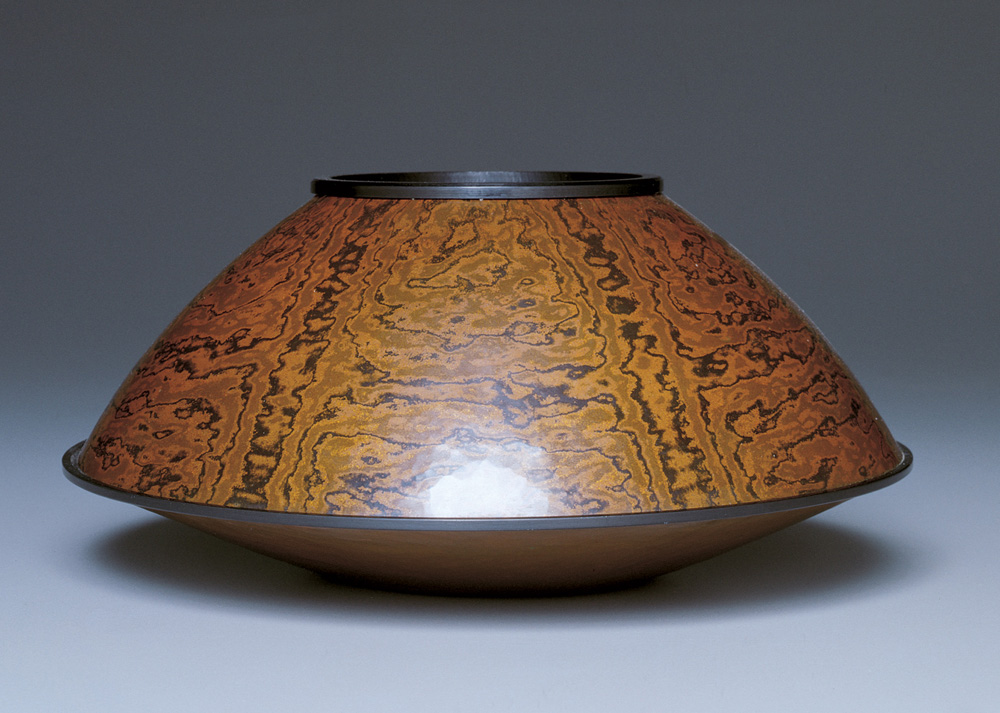 Exhibit Art Work by Marvin Jensen


Mokume Gane: translates to "wood grain metal" or "wood eye metal" a traditional Japanese metalworking technique, that was developed in the 17th century. The technique was  invented by Denbei Shoami (1651-1728), Guri Bori technique with Urushi lacquer to create alternating layers of color such as black and red. Later on, alternating layers of color surface technique developed in metal craft to create ornamental Tsuba sword fittings or Kozuka. By using Japanese metal alloy such as shakudo, shibuichi, kuromido with copper each layer is fused with one another without melting. This combination of layers with different color metal creates the  foundation of Mokume gane.
Mokume gane work was introduced to the West in the 18th century. Western development of the technique accelerated in the 1970s and 1980s. Hiroko Sato Pijianowski researched Mokume Gane technique and studied with Norio Tamagawa, at Tsubame City in Japan, in the 1970's. Hiroko Sato Pijianowski and Gene Pijanowski introduced this technique to the United States and then the way of creating modern metal art with Mokume Gane developed.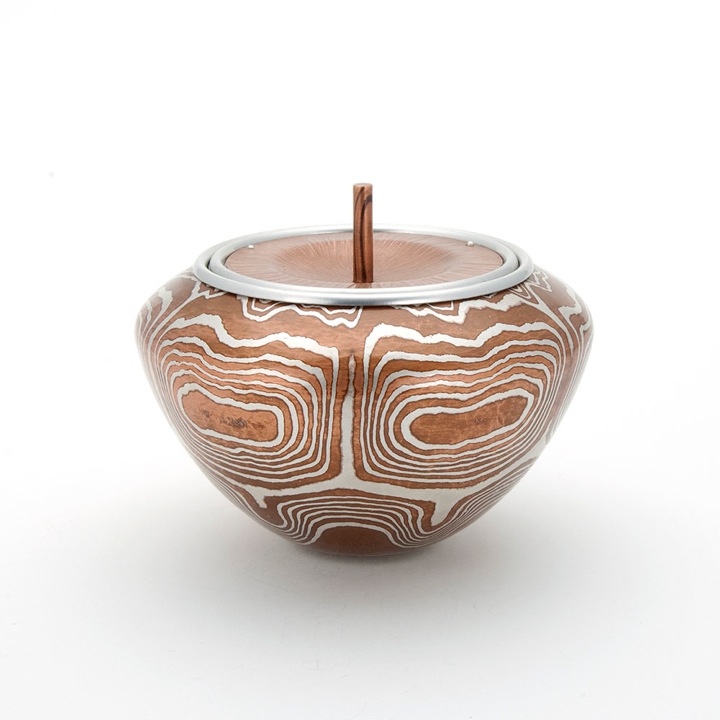 Exhibit Art Work by Marvin Jensen


25 Mokume Gane artists are invited from North America to exhibit their art work in Japan, June and July 2016.
Tsubame City Industrial Materials Museum

https://www.youtube.com/watch?v=_XVanZ_mYJo
https://www.youtube.com/watch?v=oQaKles9L3g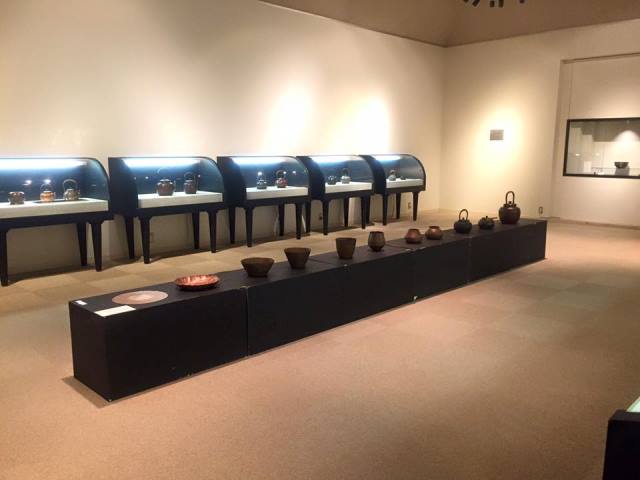 4330-1 Omagari Tsubame Nigata Japan 959-1263 Tel:0256-63-7666
http://www.city.tsubame.nigata.jp/shiryou/index_en.html
YAMAWAKI Art College Gallery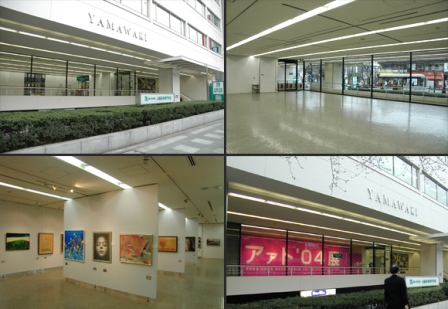 4-8-2-1 Kudan Minami, Vhiyoda-Ku Tokyo                     
http://yamawaki-gallery.com/
This exhibit is the epitome of the translation of the technique of mokume gane from the East to the West, and the evolution of this process bringing contemporary elements of design back to Japan.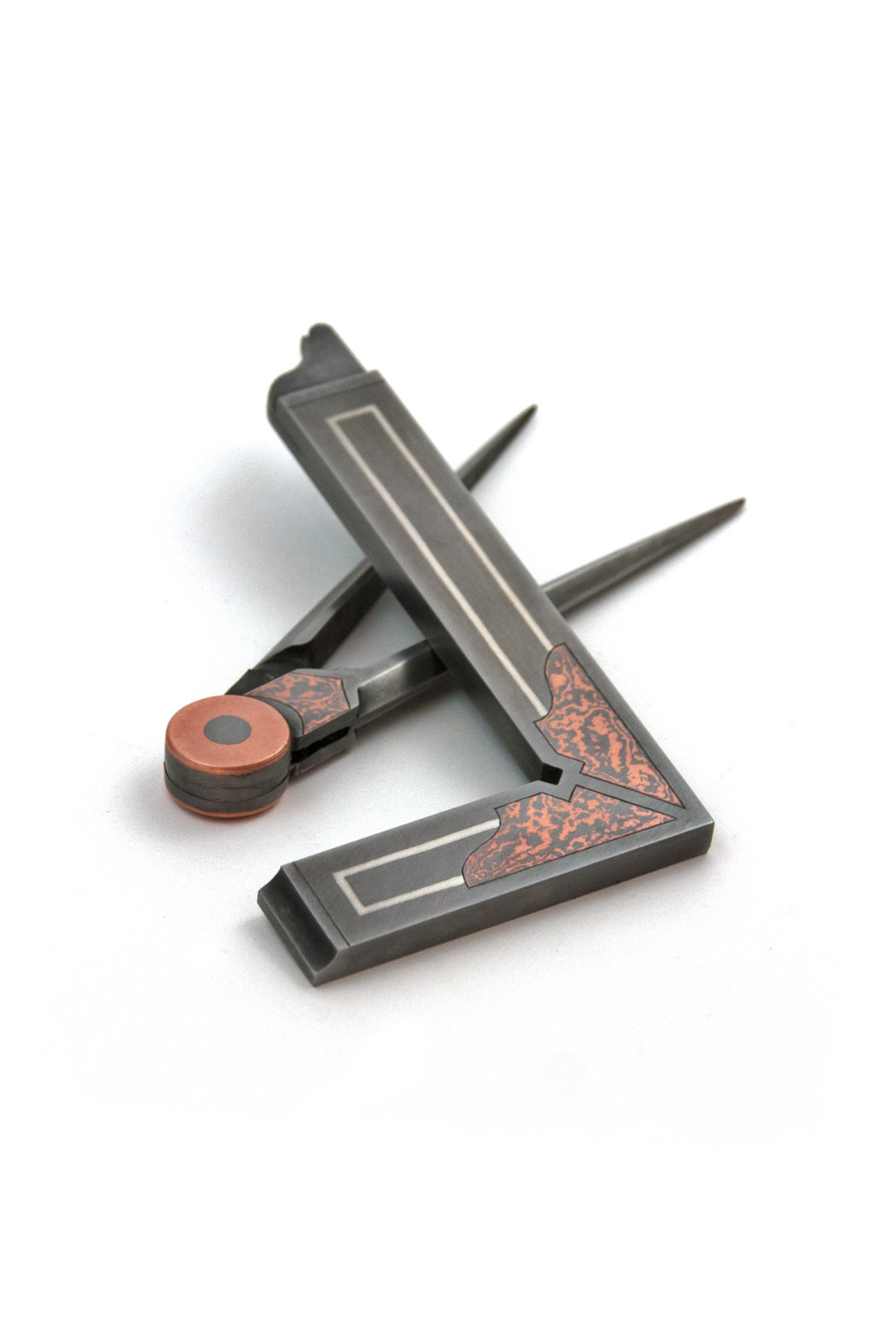 Exhibit Art Work by Seth Gould
The goal of the exhibit is to bring together the cultural and historical understanding and appreciation of the art of mokume gane and how it translates to the present development of this art.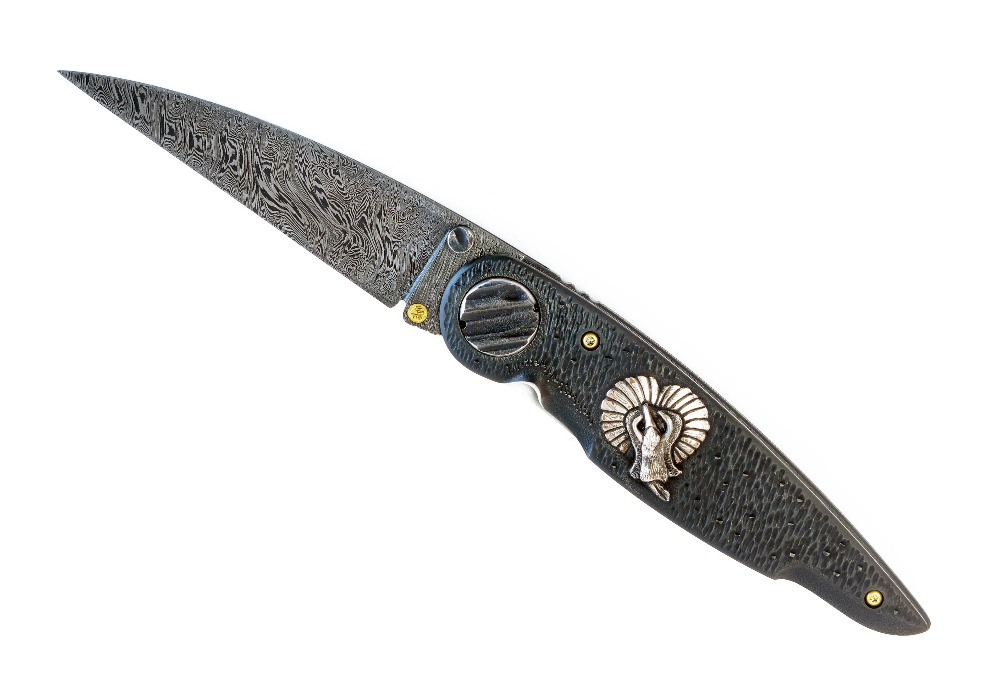 Exhibit Art Work by Andrew Meers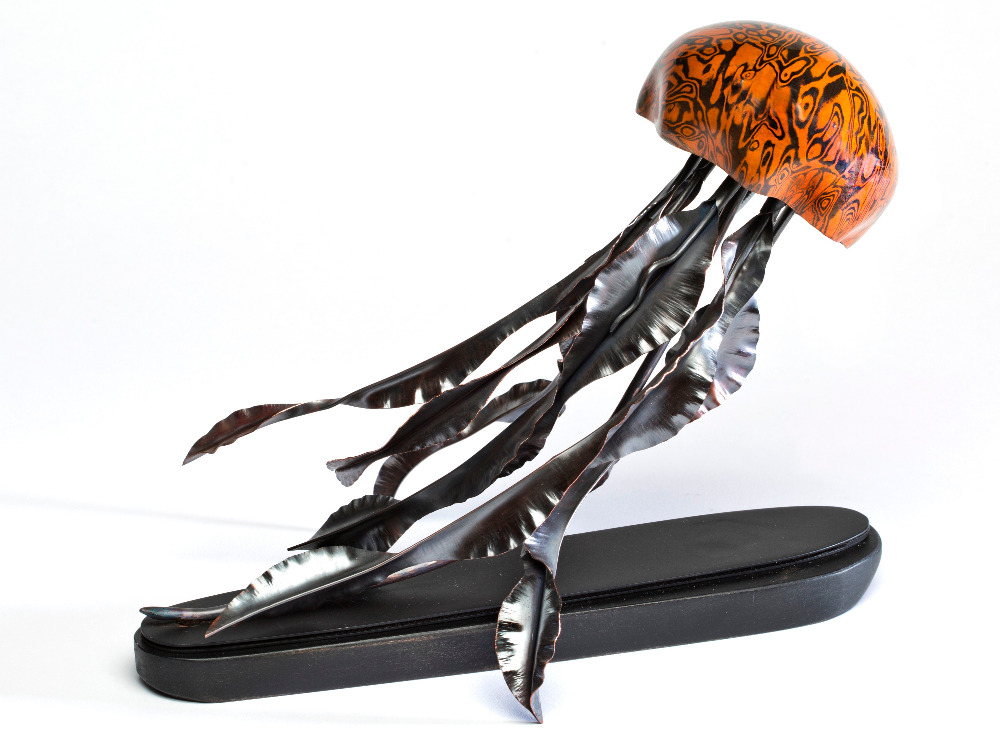 Exhibit Art Work by Dawn Nakanishi

Reward Example
: Because of all hand crafted, shape, size and color is not exactly same as samples.


$50 Fund
Mokume Gane Key Chain&Exhibit Catalog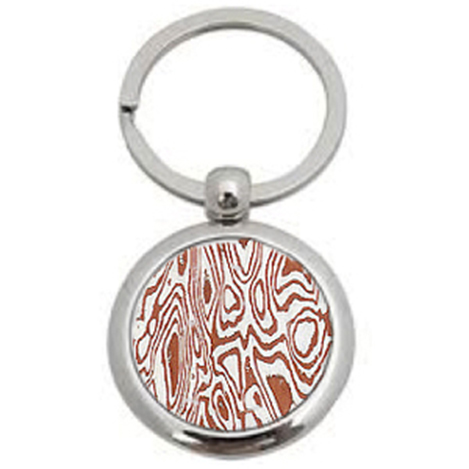 $100 Fund
Norio Tamagawa Work Collection Book




$150 Fund
Copper Sake Cup Set
$200 Fund
Handmade Copper Cup
$300 Fund
Hand made Tea Leaf Container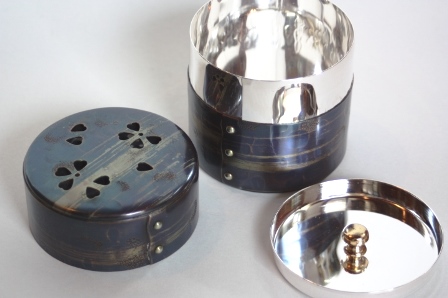 $450 Fund
Hand made Copper Vase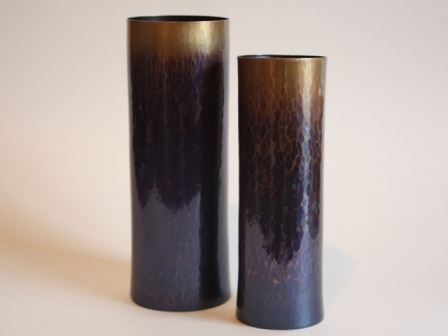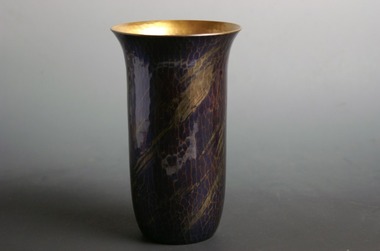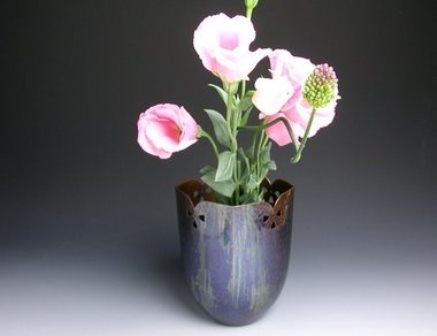 $600 Fund
Mokume Gane Sake Cup
$1200
Hand made Copper Plate set of 4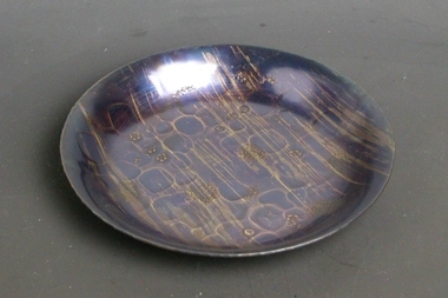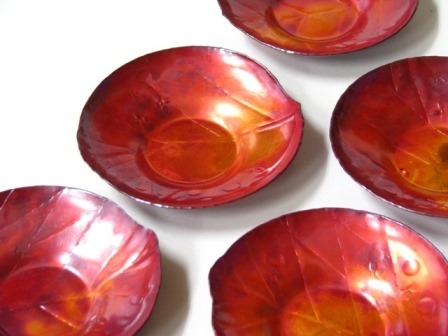 $1500
Hand made Copper set of small cups
$3500 Fund
Hand made Copper teapot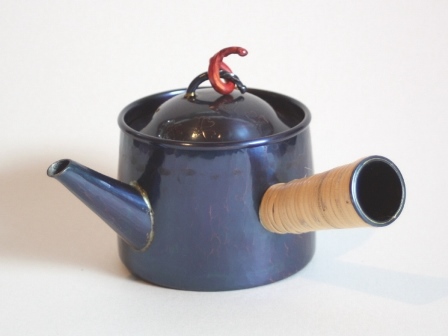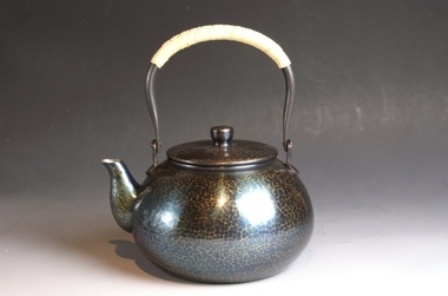 $5000
Mokume Gane Vase
$8500
Hand made Silver Teapot
$10,000 Fund
Invited trip to Japan during Exhibit June 2016 for 1 person
 Exhibit Expenses: 25 Exhibitors
1.)  Shipping/ Insurance $12,500
2.) Insurance $7,500
3.) Art Handling $5,000
4.) Catalog $4,300
5.) Graphic Design $3,200
6.) Editing $2,800
7.) Two Opening Receptions $2,500
8.) Transportation Cost $5,000
9.) Workshop $1,800
10.) Advertising $3,200
11.) Miscellaneous $2, 200
Total requested $50,000 USD
+ Read More
Be the first to leave a comment on this campaign.