Artist's Medical Fund
$3,625
of $1,000 goal
Raised by
58
people in 12 months
Hi, I'm Rod Hannah, the co-creator of the popular and long running parody webcomic, Blue Milk Special. I love making people laugh. I'm lucky to be able to do what I do alongside a creative partner who happens to be my wife. We also work on children's story books and do library readings to try and encourage more children to read.

Since 2011, I have been suffering from degenerative discs in my cervical spine, sponylosis and radiating nerve pain in my arms. I had a discectomy and fusion in January of 2012, but the nature of my day job meant I eventually had to quit and rely on Leanne and what freelance work I could find.

I've had all the major and minor surgeries available to treat my condition, along with months of physical therapy. It is expensive. Really expensive. And it's hard to still be able to pour time into low paying artistic endeavours like our children's projects while we have bills to pay.

My insurance has a high deductible which is the reason for my accepting any help anyone is willing to give. All help we can get will ultimately benefit the continuation of Blue Milk Special as a webcomic.

The frustrating thing about having health issues related to the spine and nervous system, like so many other conditions that people are enduring, is that it is hard, physically to do almost all standard day jobs. This makes our financial hardship even more challenging. And of course, artists don't tend to make much for all the hard work they do either.

So, please consider supporting not just ourselves, but any artist whose work brings you happiness.

Without art, the Earth is just eh.

Withough compassion, people are just zombies. :-)
+ Read More
Help spread the word!
 8 shares on Facebook
Yay! My Artist's Medical Fund has reached 55% of its goal. Thanks to Scott, Ricardo, Andrea and Kirk, and everyone who has taken a slice of their earnings and shared it with me. to help me through this challenge.

I'm optimistic that I can reach the 100% goal. I'm still a little nervous about the insurance situation that I'm in, and I can now completely understand those people who avoid going to the doctor even when they REALLY need to. The insurance system in this country is such a massive business. Business and essential health services should not be mixed, or they should be regulated FAR better than they are. Even my doctor looked at my bills the other day and was blown away and asked how much better it was in the UK and NZ.

The insurance system here in America is running way out of control and hurting people. What about those worse off than myself? There are many. It's easy for people who are not ill to forget and not think about the difficulties people like myself are facing. What everyone needs to remember is that someday, everyone ends up sick, perhaps very badly so. It is something that effects everyone at some time or other. Ignoring the problems now does not help make them go away. Once you experience an accident, a chronic illness, or worse, you may begin to truly empathize with the struggle that others have been dealing with for so long.

So, thank you to everyone who has contributed to this campaign. I hope myself, and others, can find more support as we work towards achieving our goals and managing health issues. My best to you all!

~~~Rod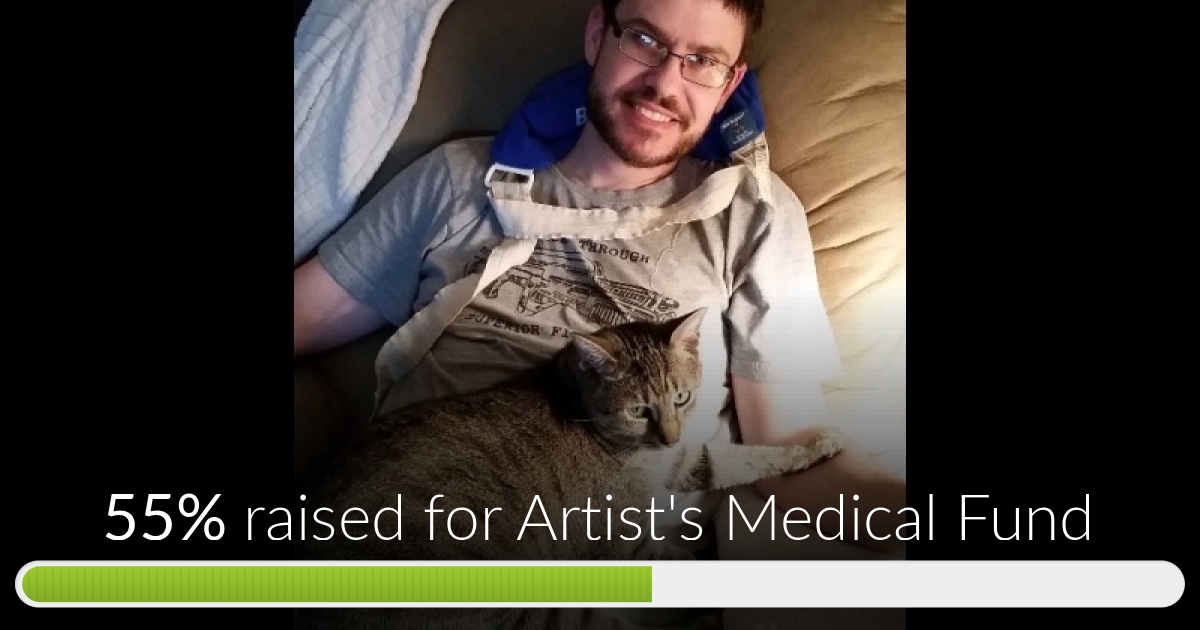 + Read More
Help spread the word!
 8 shares on Facebook
Be the first to leave a comment on this campaign.