Running for Depression
$13,750
of $13,000 goal
Raised by
212
people in 33 months
AA - Balance Podiatry Run for MI Life

1200kms. 32 days. Across rural Queensland. Raising Awareness of Suicide and Depression.


My name is Amanda Allen. I am a two-time CrossFit Games Masters Champion, a four-time top 5 Australian CrossFit Regionals competitor and competed as an Individual at the CrossFit Games in 2011, finishing 19th.. I have silently struggled with suicidal depression and alcohol abuse throughout my life.

In 2016 I've decided to take the year off from competing and focus instead on a new project that has personal significance to me. A project that will allow me to connect with the wider community and shed light on an otherwise dark subject.

Starting on May 29, I will spend just over a month running from Toowoomba to Mackay via inland Queensland farming communities in Australia. This is a mammoth task that has never been undertaken before. A 1200km journey through the sunshine state, to shine a light on suicide and depression and encourage kindness, mateship and stronger communities.

I've never done anything as demanding as this run before. It scares me, the idea would utterly overwhelm me if I let it—and some days it does.It presents me with massive uncertainty and gruelling physical and mental demands, the likes of which I am trying not to think about. This is exactly what living with depression feels like on a daily basis. I can't think of a more symbolic journey than this 1200km run to reflect the depths of struggle that living with depression presents to so many people each and every day.

How I am preparing for this run is a reflection of how I live my life battling depression. I keep turning up, I put one foot in front of the other, and I try my best each day. That is all I can do. Some days I do better, on other days I don't do much at all. Nonetheless, on all days I'm actually doing my best, it just doesn't always appear that way when looking from the outside-in.

I'm bringing my beloved dogs Pepper and Ishka on this journey with me. I don't go anywhere without them, and as much as they love to run with me, I won't let them run 30kms a day for 32 days.They are my soul mates, an essential part of my healing and my life today. My 70 year-old CrossFitting Mum will also be part of my support crew, along with a dear friend who has taken the month off of work to give her time to turning this very special project into a reality and a success. I can't do this run alone. I can't live with depression alone.

Through this run, I want to create a safe space to have conversations about suicide, depression, struggle and the fear of living. I want everyone to know that it takes courage to admit you're suffering, that in reaching out we are helping ourselves to choose life. Isolation and social withdrawal is dangerous for those of us who suffer with depression. I want people to know that the struggle toward the light is worth it. I was derelict, suicidally depressed, overeating, drinking alcoholically, my life was a daily experience of despair and darkness. It is not that way today. Today I laugh, I live well, I have health and I have people to love and people who love me. This isn't to say I don't struggle with the black dog, because I do, but I have learned how to live a full and wondrous life with it, and that is the message and the miracle I want to share.

The charitable organisation Run For MI Life, in conjunction with Amanda Allen, have created the 'Run For MI Queensland' event.

The route I will be running is based upon key towns that have been chosen to be visited. These locations have been hand selected and were found to have the highest age-standardised suicide rate in the Western region of Queensland. Run for MI Queensland supports struggling farmers and mining towns that have been adversely affected by the economic down-turn and drought.
+ Read More
Update 1
Posted by Amanda Allen
33 months ago
Share
Thanku so much, $735 reached already.....it's so touching to be supported by others impacted, as I and so many have been, by suicide and depression...we are stronger together, let's make it safe to show our vulnerability, to share our struggles and to seek help...be kind to one another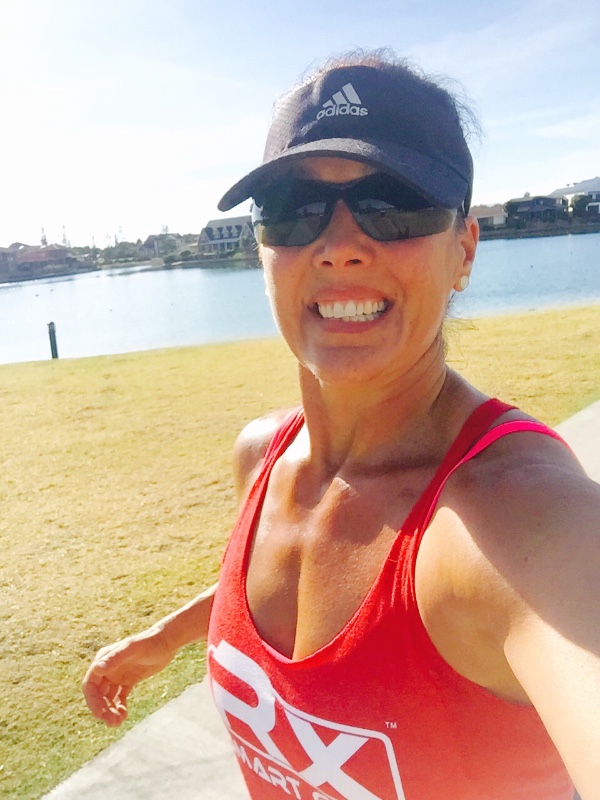 + Read More
Hi trying to donate but it won't accept my cvv no
+ Read More
You are a beautiful, courageous person and I wish you every success on your well thought out amazing race. So glad your mum and your dogs will be there to support you as always!
+ Read More