Spinal Muscular Atrophy Conference
$1,585
of $2,000 goal
Raised by
37
people in 45 months
August 18, 2011 we were blessed with a beautiful baby girl Ashleigh Michelle. Six months later, our world was turned upside down when she was diagnosed at Boston Children's Hospital with Spinal Muscular Atrophy (SMA)Type I. We had never heard anything about SMA prior to her diagnosis. We quickly learned the devastating effects of this horrible disease and worst of all there is currently NO CURE. We immediately became involved in the SMA world.
SMA affects eating, talking, moving and even breathing. Ashleigh had to use a machine called a cough assist and suctioning to help clear her secretions because she could not cough or swallow on her own. She had a G-tube which was a feeding tube into her stomach since she could not eat on her own. She used a machine called bipap to help her breathe since her lungs could not fully expand. Her babbling eventually stopped. She was never able to walk or crawl and the little muscle movement she had slowed down so much that she was only able to lift her arm at her elbow and show an occasional small smile.
When Ashleigh was not in Children's Hospital, she was out making the very most of her short life. She spent her time making lasting memories. Her parents, sister and I took an RV to Sesame Place and Six Flags Safari. We spent a week during the summer at Dream Day Camp, an amazing place for sick children to be able to forget they are sick and just have a good time. We went to the zoo, the aquarium, camping, the beach and did everything possible to let her experience the fun things in life. Ashleigh absolutely adored her big sister Brianna and Brianna loves Ashleigh with all of her heart.
On November 12, 2012, Ashleigh Michelle passed away in the arms of her loving parents.
Ashleigh made an everlasting impact on everyone she met. We continue to be determined to help those with SMA in anyway we can. On May 30, 2015, we are having our 4th Annual Celebrate Ashleigh Ride Away SMA benefit at The Lafayette Club in Taunton, MA. We donate all profits to Cure SMA, which has been and continues to be the most outstanding organization we have even known.
Our goal is to help find a cure to end this heartbreaking disease while keeping Ashleigh's memories alive. We help raise awareness and funds from our Annual Benefit and our participation in events such as the Annual Walk-n-Roll, 5K Run, Charity Boot Camp, Yard Sales and Lemonade Stand from Ashleigh's big sister Brianna.
This June a conference is being held in Kansas City, MO. Here families, friends, health professionals and volunteers will get together to share all sorts of information including medical advances and the chance to meet those affected with and by SMA. This event is so important to me as I wish to be forever involved in SMA by learning and helping as much as possible.
I was a nursing student before Ashleigh was born and did not succeed due to the stress and extreme difficulty I experienced during school. I thought maybe I was not meant to be a nurse and was not sure what direction to go with my life.
When Ashleigh got sick, she became my priority. My main focus was her and I devoted my time between helping care for her and spending time with her big sister Brianna. After Ashleigh passed away, I decided to go back to school and follow my heart in knowing that nursing is where I belong. Although I have at times struggled to get through nursing school, I am beyond proud to say that I will be graduating June 25, 2015. I will officially be a nurse!
Since I am paying for school and have a tremendous amount of student loan debt, I am unable to afford to attend this conference. I would love nothing more than to be able to be a part of this event and my ultimate goal is to find a nursing job specializing in SMA.
Please help me by making a donation to send me to this conference. Any extra money raised above my goal will be donated to Cure SMA in Ashleigh's name and to help further my education to be the best I can possibly be in the fight against SMA.
I greatly appreciate you taking the time to read this and look forward to the day when I can say there is a cure for SMA and know that no child or family will ever have to experience the heartbreaking disease of SMA.
I truly thank you from the bottom of my heart.
Melissa Biltcliffe
(Ashleigh's Aunt)
For more information about SMA and Ashleigh's upcoming benefit, visit:
www.ashleighsfightsma.webs.com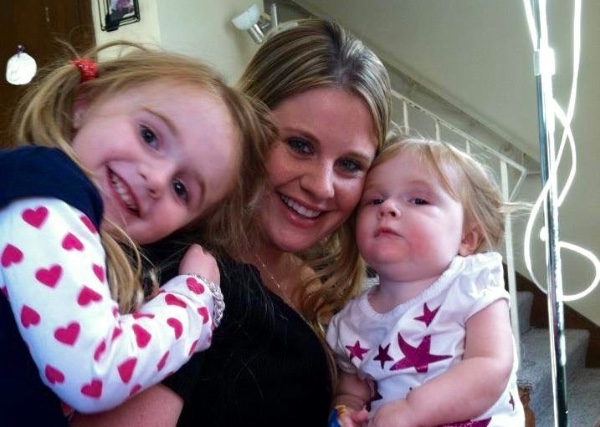 www.ashleighsfightsma.webs.com
+ Read More
Be the first to leave a comment on this campaign.