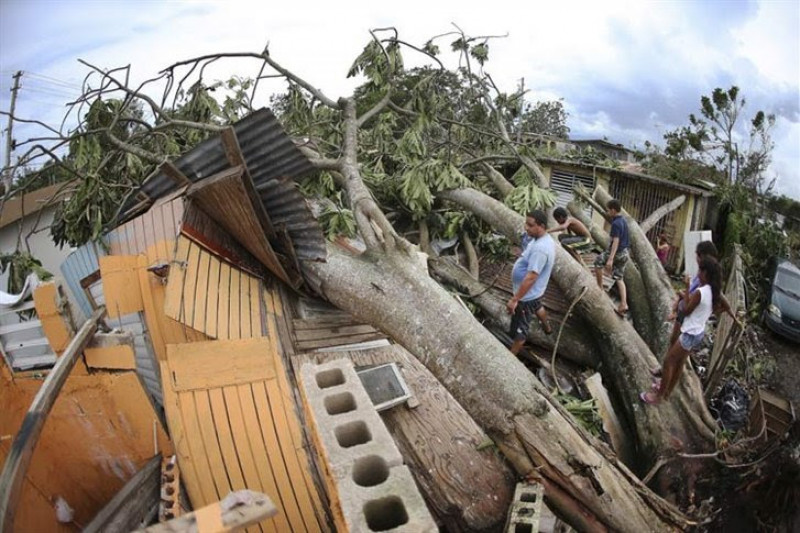 1.2k
46
Puerto Rico Hurricane Relief Fund
$111,649
of $100,000 goal
Raised by
1,261
people in 8 months
Hurricane Maria made landfall at 6:15am on September 20 in Yabucoa, in southeastern Puerto Rico, as a Category 4 storm with winds of 155-200 mph source. The island suffered significant structural damage and widespread loss of power and communications.

Our goal is to make a concentrated impact in communities.  We started our clean water project called Archipelago in November with a goal of bringing clean water to 1200 individuals by sending 700 - 1000 water filters. We made our first purchase of 320 water purification units on Nov. 20th, and our partner, the Puerto Rico Brain Trust for Tropical Disease Research and Prevention, is overseeing the distribution and educational programming in remote cities on the island.

Round 1:
We recently ended our first round of fundraising with our coalition of individuals, organizations, and businesses in the greater Los Angeles Puerto Rican community.
The list of partner groups included:
Puerto Ricans In Action
The Ricans Food 
I Am HomeMade 
El Floridita 
El San Juan BBQ
BrainsBlue
The Triple Threat Truck
Mofongos
Señor Big Ed's
LumberJackie
Our fiscal of sponsor, Cooking With Gabby, has begun to disbursed funds to the lists of nonprofits below:
1) ConPRmetidos 
4) Taller Salud
5) United Way of Puerto Rico

Pictures from our past work and distribution trips includes:


All donations to this fund will exclusively support the victims of the catastrophic Hurricane María and Irma in Puerto Rico and provide relief and aid the communities affected by this disaster.
Jorge and Nicole,
Co-Founders, Puerto Ricans In Action

Puerto Ricans in Action - Los Angeles was formed in 2016, and is group working to unify the Puerto Rican community in the region. 

As of 10/6/17, Puerto Ricans in Action has obtained a fiscal sponsor, Cooking With Gabby, which is a nonprofit whose mission is to eliminate hunger and unhealthy lifestyles that result in obesity and associated diseases; by giving kids, their families and communities the tools to make healthy choices. 

Our fiscal sponsorship will allow us to continue to fundraise as we work toward getting our own nonprofit status and ensure long-term support can be provided to Puerto Rico. 
+ Read More