Project Lifelong Fall Skate Trips
$2,305
of $2,200 goal
Raised by
40
people in 36 months
Greetings friends! 
My name is Sean LaTour. 
I have a dream to provide skateboarding youth with programs that support their unique lifestyle.
Professional skateboarder Rob Dyrdek showed that the number of children that find passion in skateboarding tops the number of children that participate in baseball little leagues. So my question is, why can't we find a way to support skateboarding youth in the same way traditional sports are supported?
This summer I launched
Project Lifelong
in the Sacramento area.  
The project has been able to support children by teaching them the power of community and self-confidence through their love of skateboarding.
Each week, two teams of youth skateboarders vote on a new skatepark to visit and we all make the road trip happen. In addition, our team volunteers at community service events. We recently partnered with
Skate MD
, a non-profit that hosts skateboarding clinics for children with physical and mental disabilities. To say the least, it has been an incredible experience to see these kids transform in such a short period of time.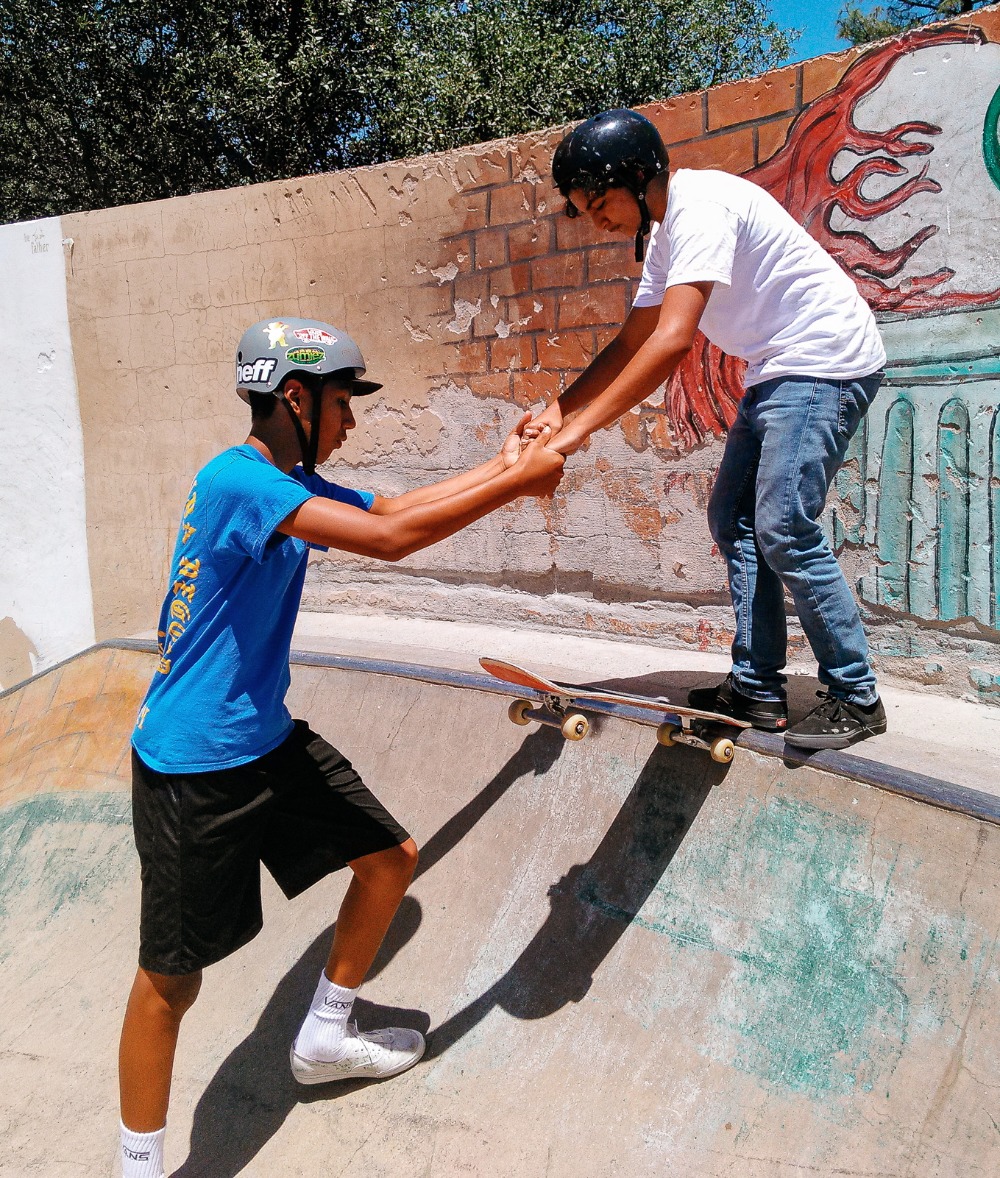 Aware that the summer program is coming to an end, the kids have decided that we must find a way to continue our team's mission and reach more skateboarders like us. 
Our goal is to continue Project Lifelong during the school year and try to go one skate trip per month. 

If we are able to continue the project during the school year, many amazing things can happen: 
- Participants will continue to find safe environments to express their love of skateboarding.
- Schools and their districts will begin to recognize the power of supporting skateboarding and a partnership may form with our project.
- Skateboarders will continue to have access to positive adult mentoring and learn the power of mentoring those younger than them that skateboard.
-Our team members will find support while building their own skateboarding clubs at their local high schools. These clubs will further support, foster and grow the sport of skateboarding at a scholastic level.
Within my decade of serving kids, a very loud and common theme has been easy to recognize; kids find passion in many things and when their community supports their passion, they gain confidence and learn to love themselves.  

It is my belief that we are losing too many children to drugs and self-destructive behavior because we have not found ways support their unique passions. Please help me show our skateboarding youth in the Sacramento area that their community supports them. Thank you to all for being a part of our movement, the lives and futures of children will be changed! 

- Sean LaTour
Stay in touch! 
www.facebook.com/projectlifelong
Instagram: 
@skatelifelong
YouTube: 
Project Lifelong
+ Read More