85
32
Prince Truth Documentary
$11,135
of $70,000 goal
Raised by
87
people in 9 months

QUEST FOR TRUTHA Royal Loss, is a Prince Truth Documentary, which deals with the loss of the most prolific musician of our lifetime.
 
This documentary is the voice for those, who utterly reject the absurd idea, that musical icon 'Prince', died of an accidental pill overdose. 
84,000 documents, interviews, video, and photographs, literally a mountain of evidence  indicating suspicious circumstances, and possible foul play. Yet we are led to believe it was an accidental pill overdose, that took out the most prolific Artist in history?
Not to mention, reports indicated he had enough fentanyl in his system to kill 6,000 to 8,000 men his size... How can that be construed an accident?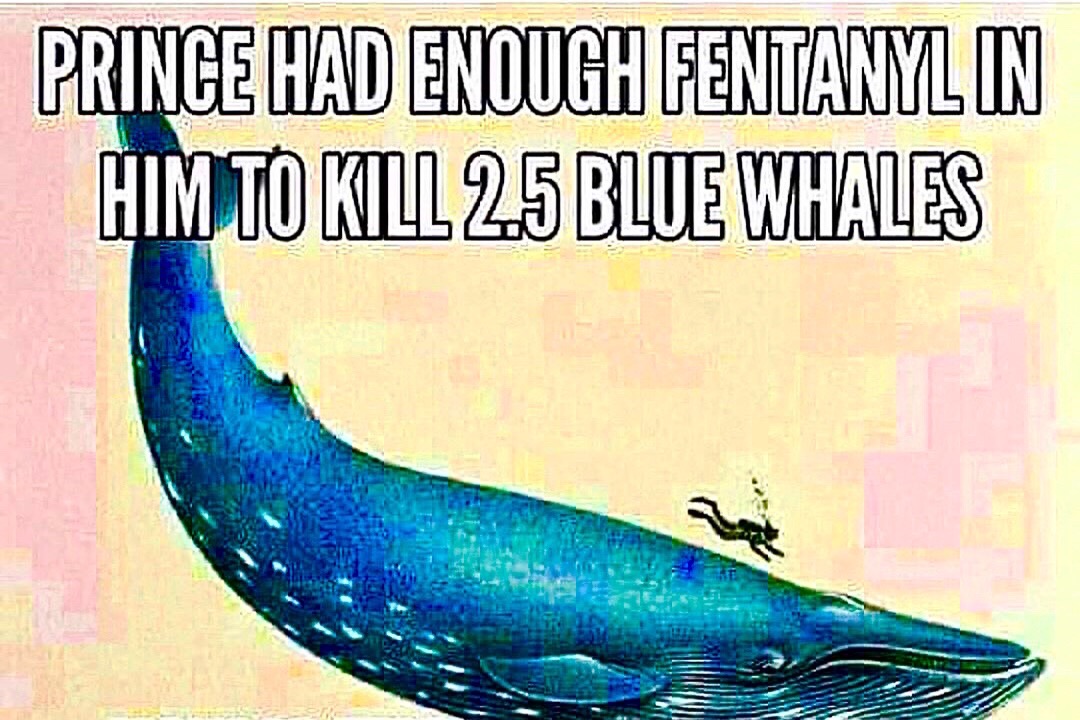 A Royal Loss, is an Independent film, not influenced by The Estate, The Family, The Police Investigators, or anyone else! It challenges the rumors, and deals with the little known facts concerning Prince's death. We have an Established Director/Producer, Independent Doctors as Consultants, an Never before seen pictures, never before heard interviews, and facts that have been lost in the fine print, of a investigation of the greatest musical mind of our Century!
The one and only 'Prince'.
Interviews from individuals who worked for & with Prince, that have never been heard before! We are determined to tell the 'Truth' concerning the loss of an icon of The Century.
Because we are an independent film, sparked by fan outcry, we don't have a financial budget. So we need your donations to help bring this project to light! We now have everything in place, we just need your support.
Director/Producer: Benjamin Jimerson-Phillips first met Prince April 18, 1980, Backstage after his concert appearance at The Mid South Coliseum in Memphis, Tennessee. It was part of Rick James "Fire It Up Tour". At that time Jimerson-Phillips was working closely with The Bar Kay's, who were based in Memphis.
Later in 1993, because of his close friendship with Denise Matthews aka Vanity, he began Touring The Country with her as she gave her testimony of her new life in Christ.
In fact, it was Benjamin Jimerson-Phillips who actually sent Prince a Western Union Telegram, to Paisley Park & his Glam Slam Night Club. Notifying Prince that she had been Hospitalized in intensive care and was not expected to live.
Jimerson-Phillips recalls how even a year or two later, when he saw Prince in San Diego prior to a sound check, Prince asked him: "How is she doing".  Prince & Vanity were soul mates, so it comes as no surprise to him, that their departure was just 2 Months apart.
IF 1,000 LOYAL PRINCE FANS WILL DONATE $100.00 , WE WOULD EXCEED OUR GOAL!
IF 5,000 LOYAL PRINCE FANS DONATED $19.99, WE WOULD EXCEED OUR GOAL!
IF 30 LOYAL PRINCE FANS DONATED $3,121, WE WOULD EXCEED OUR GOAL!
These are simply suggestions on how we can get this film funded. Prince has given so much to so many, through both his music and his resources. A film like this, is the least we can do on behalf of his passing.  A loss which raises more questions than answers.
*NOTE: Anyone donating $3,121.00 will be flown in from any U.S. City, to attend the Official Screening (and provided 4 VIP Screening tickets). The first 1,000 individuals donating $100 or more, will get a Director's signed copy of the dvd, once it has been completed & manufactured (Limited to 1,000 copies).
Additionally, because this is a grassroots effort, the first 1,000 supporters will have their names immortalized in the Thank You Credits at the end of the movie. A befitting way to say I Love You to Prince. If we exceed our financial goals, we plan to give a free screening of the movie to the fans; and donate on behalf of the memory of Prince, to some of his favorite charities.
Anyone who personally knew Prince and would like to share your stories and memories in this movie, please email:  
Memories@AdeptFilmsInc.com
These children (Clifton & Melody), are just one small example of the influence and musical legacy of the icon, the World knows as Prince!!! ☂️
In closing let me state plainly, this is an independent film project. I am NOT beholding to The Family, Paisley Park nor The Estate. No one is going to put words into my mouth to speak! The facts speak for themselves! #NoAccident. In keeping with Prince's business model... I own the masters to this documentary, and there won't be any sell out of integrity!!! 
+ Read More