Help Preston Killian Beat Cancer!
$42,051
of $50,000 goal
Raised by
472
people in 34 months
Who Is Preston Killian And Why You Should Care?
Do you know the friend who you don't see for a while but when you do, it's like you've never been apart? Preston is the friend who teaches people to be that way. Seriously, Preston is the friend you wish you had met before you finally meet him.
In addition to being the best, Preston and his wife, Meghan, are training a couple more superstars. They have two of the sweetest and most beautiful kids you'll ever meet (Grant, 4 and Lacey, 1). Watching Preston play with his kids you can see how much they love and admire him.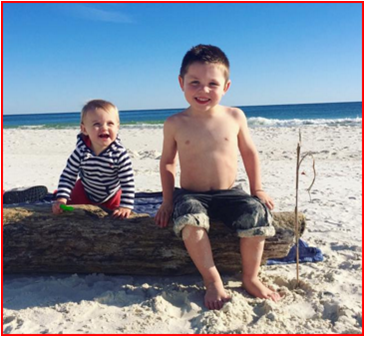 What Is His Situation?
About two years ago, Preston started experiencing terrible stomach pain, which was unusual for someone as tough as Preston. Following an ultrasound, he received the devastating news that he had a unique form of currently incurable liver cancer (fibrolamellar hepatocellalar carcinoma) that only affects about 200 people throughout the world each year. Doctors rushed to operate and immediately removed half of Preston's liver along with his gallbladder. After recovering from surgery, Preston was able to return to some level of normalcy despite a portion of inoperable tumor remaining in his liver.
This past November, Preston's doctors found that the cancer had spread and two large tumors surrounded Preston's abdomen. In early December, during Preston's second surgery as the doctor's were removing the tumors and 32 cancerous lymph nodes, they identified four additional tumors that had previously been overlooked.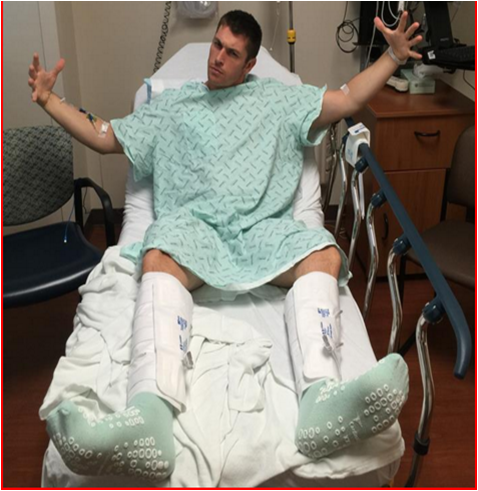 Due to the location of the tumors, the doctors were unable to operate at that time. This reality in conjunction with his rare form of cancer has left few treatment options. After deliberating over the options, Preston decided to start a unique and expensive form of chemo treatments. On the day of his first treatment, the doctors found the tumors were spreading to Preston's lymph nodes. As if this wasn't scary enough, a nurse inadvertently gave Preston 10x the amount of chemo required for one treatment. Fearing the dosage would cause a heart attack and organ failure, Preston was rushed to the hospital. Fortunately, he seems to be doing okay.
Despite the setback, Preston remains optimistic and recently wrote the following:
"We all have busy lives and to take even the smallest amount of time to offer up words of encouragement is huge to me. Everyone of you means so much to me. It's going to be a lifelong battle for our little family and we have accepted this trial as a good thing. Just because I have cancer and will keep doing other treatments doesn't mean I'm the only one with hardships. We all need support at times. So if we can be of assistance to anyone, let us know because it's what makes the world turn."
As Meghan and Preston have dealt with the situation, they are doing it, like everything else in their life, with incredible faith and positivity. With that said, the emotional toll is real. Meghan has already lost a mom and sister to cancer and Preston is scared of not being around for his young family. He too has already lost friends with this same rare cancer.
What Can You Do?
Preston works for a company called Carmedic doing dent removal. After his first surgery, he worked really hard to build up his business. While the hope is for Preston to return to his job, due to the physical toll of his chemo treatments, he will be out of work for several months if not longer. So that's why I'm asking for your help or for the help of those you know. Please consider giving of your means and sharing this with your friends and family. Please know that by helping Preston and Meghan, you are relieving a real burden.
"It's easier to take than to give. It's nobler to give than to take. The thrill of taking lasts a day. The thrill of giving lasts a lifetime." – Joan F. Marques
+ Read More
Update 2
25 months ago
Share
I apologize for the tardiness of posting Preston's obituary, but I want to make sure everyone can celebrate Preston's life and know the outcome of his illness.
----
Preston Rey Killian, 30, passed away in the evening of September 17th in the presence of his loved ones, after three-and-a-half years with a unique form of liver cancer (fibrolamellar hepatocellalar carcinoma). He was received on the other side of the veil by his Grandpa, Grandma, Mother-in-law, Sister-in-law and many others. Preston was born October 3, 1985 in Othello, WA to Spence and Lisa Killian. He is the second of four sons.

From the time he was little, Preston was a determined person. He rarely got nervous as a child, but during his first baseball game, Preston got really rattled while batting. Before the next pitch, Preston looked at his mother, she nodded at him, and Preston nodded back. He then stepped up to hit a home run on the next pitch. Nothing fazed him, even as a kid.

Preston was as kind and friendly as he was athletic. He loved sports. He could literally play any sport really well. He was the guy who was so good at things, he should've been cocky, but he would just smile sheepishly when people praised his athletic feats. He kept playing sports long into his illness -- he even birdied a hole of golf the day before he had a nearly fatal brain bleed. Preston loved the Seattle Seahawks, and it never seemed quite right when he didn't have some Seahawks gear on. He is officially the most powerful 12th man among all Seahawks fans!

Not many LDS missionaries leave such lasting memories as Preston did, especially in a foreign country. One of Preston's converts in Brazil said that when her family was struggling to accept the gospel of Jesus Christ, Preston gave them advice they would never forget. He shared words, which he embodied throughout his life: "Stay strong and just keep going."

Preston was always quick to laugh and never took anything too seriously. One time, when wakeboarding, he was challenged to jump the wake. The rest of those on the boat couldn't even come close, but Preston cleared the wake on his first try. The problem was, his landing was less than a 10. The rest of the boat wasn't sure how to react because of how hard Preston fell, but he immediately got up, laughing at himself. He mentioned that he had water in his ear, but that was it. Meghan thought she could get the water out with some hydrogen peroxide, but little did they know that Preston had a perforated eardrum. He would later joke that the hydrogen peroxide on a perforated eardrum gave him cancer.

Preston was a party planner extraordinaire. He always wanted to show people a good time and make a memory. Whenever he would visit or have a visitor, he wanted to maximize the experience. When his brother-in-law, Mike, visited, Preston pulled out all the stops. Meghan's family would often tell Preston that he kept raising the bar for himself, but Preston would always manage to outdo himself. He'd put work, rest, or anything else aside to take Mike bridge jumping, to shoot hoops or to go to all kinds of professional sporting events. Mike, like everyone else, admired Preston.

Preston was always thinking about other people and how to make them feel appreciated, especially his children. Along with that, he was an amazing gift giver. He only cared about making people feel loved. After his third surgery, during which he was away from his kids for ten days, Preston wanted to give them gifts. Immediately after being discharged from a back surgery, he went to the nearest Toys"R"Us and walked all over the store for a long time trying to find just the right gifts. He wouldn't accept Meghan telling him the gifts were too expensive or wouldn't fit in the car. When Preston and Meghan got home late that night, Preston was so giddy to give the kids their gifts that he woke them up. Preston reflected his kids' excitement as they opened their gifts. He was a naturally amazing dad.

Preston was the best husband to Meghan. He knew how to make her laugh, how to show her love or how to get the best out of her. People were always better when they were with Preston, but no one shined as bright with Preston as Meghan did. Preston was Meghan's prized possession and she was his. Preston made other husbands look bad because of how caring, thoughtful and fun he was.

It seems almost unfair that Preston was as beautiful on the outside as he was on the inside. He was a professional model on multiple occasions. If you're on the highway, you can still find him smiling at you as the "face of Carmedic". When we do see him, he'll be just a bit ahead of the rest of us, like always!

Preston is survived by his wife, Meghan; his son, Grant; daughter, Lacey; his three brothers; and his parents.

Preston's grave can be visited at Riverview Heights Cemetery.
+ Read More
Update 1
34 months ago
Share
We (the Killians and their family) have been so amazed by the support everyone has shown! We are so grateful to you all. We are excited to see how far WE can all go in helping this amazing family lighten this trial.
+ Read More
Read a Previous Update