Pre-kickstarter fundraiser
$675
of $2,700 goal
Raised by
12
people in 28 months
Yup, you're here!  This is the pre-Kickstarter fundraiser for the up-front costs we need to get the Clash of the Titles anthology rolling!  The books are due to come out this year, and include stories by David Gerrold, Keith Graham, Mike Resnick, Jonathan Vos Post, Judy Rubin, Paul Levinson, Allan Dyen-Shapiro, Hope Erica Schulz, D. Avraham, Brian Trent, John Claude Smith, Alex Shvartsman, Patrick Hudson, Bob Vardeman, Andrew J. Lucas, Claire Davon, Steven Silver, Dylan Otto Krider, Adam Bolivar, James Stegall, Lyn Godfrey, David Hoenig, George Nikolopoulos, Erica Allaire, J.E. Frederick, and more!
But, we have up-front costs that need paying for--including paying for the brilliant artwork for the cover (John Zeleznik's amazing
Starstream
, and another one of his dynamite works, Barbarian, for the inside) designing the layout for the dust jacket; front, back and spine, creating the video for the Kickstarter, print and eBook layout--proper traditional reviews, social and traditional marketing, bookstore endcap release and placement before we get started.  That's why we need your support!  But we don't expect something for nothing!  Continue reading to find out about the awesome collector's items, books and videos we have as incentives/rewards for your help!
We had a great time at  MidameriCon II--it was one to remember, for sure!  A panel was organized by the event staff about the workshop method by video chat each writers were offered over 4 monthly drafts, and the way the editor selected only the finest pre-stressed tales of terror, woe, speculative and scientifiction by creating the titles to which these exceptional writers crafted their stories!  We spent about 40 minutes discussing the conceit of the anthology, and then had a great  Q & A with members of the audience.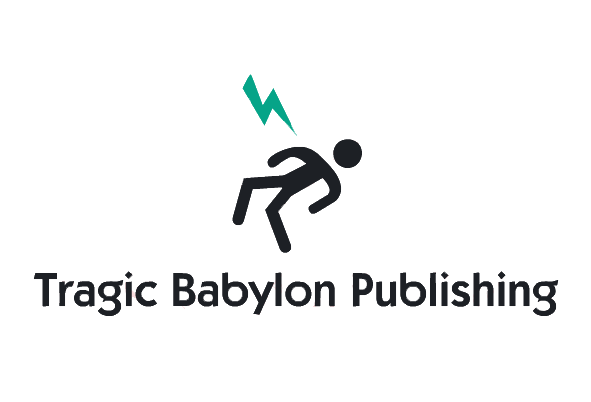 At MidAmericon II, while in the green room before the panel on Clash of the Titles, I ran into, and had a wonderful conversation with Margot Atwell, who works at Kickstarter. I explained the conceit of the anthology, and we discussed my ideas for the Kickstarter.  She was kind enough to offer for me to send her a preview link before it goes live, so that they can offer feedback, and perhaps turn Clash of the Titles into a staff pick—she didn't have to do that, and I'm all kinds of gushy grateful  that she did.
I've gotten so much good advice by publishers, editors, and writers—for example, at MidAmericon II, I sat at a large, round table with a writer for Tor books, and before long, three of his friends, also SF writers for Tor were openly talking with me about the state of the industry and so on—and then tried to make shushing noises so quietly, I couldn't tell what they were saying—and then walks up the Editor-In-Chief of Tor, saying, "My ears are burning!"
We all laughed, and she continued, along with them, to enlighten me about everything SF, Tor, and industry. I've learned a lot since I began this effort, and hopefully won't make the same mistakes many of my advisors did, and warned me against. Even when I got conflicting advice, I got a third opinion. I think this will be a great learning experience for everyone, and look forward to a great first effort.
(And then, the next one!)
So...
Help us get the word out to as many people as possible, to meet our up-front costs and get the ball rolling... Other than pre-orders, which will be available on Kickstarter, we've lined up lots of great incentives to make it easy for fans of SF or short stories in general to help make the anthology a reality! 
Work on the cover continues with the help of artist and Sundance-award winning filmmaker and layout king Jason Willis--who will lay out the print and eBooks--and since he's the best, he doesn't come cheap!  We also secured the artist who will be creating the exclusive artwork for out Kickstarter stretch goal, in our signed and numbered limited edition (less than 500, probably, maybe as few as 200) It depends on whether we raise the funds or not--but before each story, there will be  a page with artwork specific to the story on one side, and room on the other for EACH writer to sign your personal copy!  If the anthology meets its goal and hits the stretch goal!
Coming up with the total word count and getting the PDF off to the copyeditor--who will charge 1 cent a word for her services sounds like less than it is--think of it this way--what if it shakes out to be 200,000 words?
Then, uncorrected galleys will be sent out for review. Then there's marketing, purchase of the ISBNs, layout and design of print and e-Books, printing, bookbinding and recording an audio format for the blind. And that doesn't count the stretch goal of the signed and numbered limited edition, nor any others.  Thank you for supporting my dream--you'd be surprised how farjust a little help goes.  Every little bit helps... so have a look at the fundraiser, there's something for everybody! Support indie publishing.  Act locally. Think anthology!
Please check out our NEW support levels and share them with everyone on your frends list.  Let's rock this thing!
+ Read More
Be the first to leave a comment on this campaign.