Blind Woman Changing Lives
$1,150
of $10,000 goal
Raised by
3
people in 40 months
Broken lives are mended.Dear friend,
forgive me for sharing these shocking facts, but, while you're reading this, there is a child who is about to be beaten by hands of rage. There is a man about to pick up a gun because evil has taken over. And there is a woman reaching for a bottle of pills because life became too much.
How can that happen?
It happened to me
. I tasted that dark place called despair. At 30, while happily raising my 3-, 5- and 7- year-old sons, a retinal disease robbed my sight completely. Years later my youngest son was murdered. And rather than punish the man responsible, he was set free.
Please read my story.
What was my choice?
Should I give up? Live a life of misery? I chose instead to look up and when I did the power of God's grace poured upon me and healed my heartache, setting me free from desperation. But more importantly, it ignited in me a passion to reach out to those who are in the valley of suffering as I once was and point them to the light of Christ.
What next?
Rather than use my blindness as an excuse, I boldly moved forward, dedicating my life to bringing God's restoring power to as many as I could. I founded a non-profit 501(c)(3) ministry,
JC Empowerment Inc.,
and called out to a group of Godly volunteers to help so we could let others know that God is close to the broken-hearted.
Why do we need you?
We're limited by the need of funds. Yet, through your joyful giving, JC Empowerment and you become God's instruments to transform lives.
Whom do we reach?
Together we can reach thousands like Natalia who contacted us and said: "I was just out of the hospital because I tried to take my life twice when I saw you tell your story on TV. You were speaking to me. Right there, while I heard what you went through I knew I would make it. It was like a miracle. You changed my life. God is real to me now."
What do we believe?
We believe in Christ Jesus' power to restore lives like Natalia's. In addition, every tax-deductible dollar you give not only supports JC Empowerment, but also supports
Access Life
, the organization we tithe to. This ministry is dedicated to bringing the Gospel to individuals and families affected by disabilities. Please watch Janet's 
2-minute video
interview with the director Doug Goddard.
What is JC Empowerment doing currently?
Our ministry volunteers are busy in diligent efforts to:
   **
go on missions trips to reach the hopeless
   **
bring the message of Christ's freedom to prisons
   **
expand our outreach to a hurting world with
       Christ-centered videos and podcasts
   **
touch the lives of parents to empower them to
       raise Godly children
   **publish Christ-centered books
   **use social media to showcase God's hope in hopeless
       situations
   **produce a radio program solely to bring the Gospel
       to a dark world
   **
support Access Life by our tithe (10%) of all income
       and donations received.
How can we thank-you?
As you lovingly and generously answer our urgent call, allow us to thank you this way:  
**gifts over $25:
you will be acknowledged as a
       sponsor of our inspirational radio program  
**gifts over $100:
you will receive a copy of Janet's
       three latest books
   **
gifts over $500:
you will receive a series of four
       coaching sessions on the techniques of living
       victoriously
Together...you, your generous heart, and your loving commitment will make a difference and change the world, one soul at a time.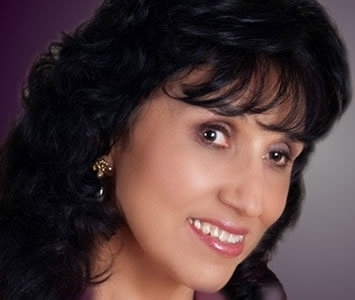 + Read More
Update 1
Posted by Janet Eckles
40 months ago
Share
I saw a new side of beauty this past Saturday. Lots of families with disabled children arrived at a local park to enjoy the one-day free event filled with activities.

These events are organized by Access Life, whom JC Empowerment is honored to help support.

Dozens of volunteers helped children in wheelchairs or using special equipment to join in activities from archery, boating, face painting, play in a petting zoo and so much more (even horse painting!).

I was assigned to the bracelet table. As I looped a string through each, red, black, green, and yellow bead, I repeated the special meaning to describe the Gospel. After I prayed for them, each child who stopped by went away wearing a colorful bracelet.

Many of them touched my heart. When I held one little girl's hand, it went from side to side with awkward movements. Her mommy said she was 9, but didn't talk. Yet, the sounds she made must have been music to God. Without physical sight, I could see her heart of innocence, her gusto for life, and her delight in such small things as a beaded bracelet.

I pray her heart also heard how much Jesus loves her just as she is, with her limitations, challenges and struggles; she is loved, immensely and passionately.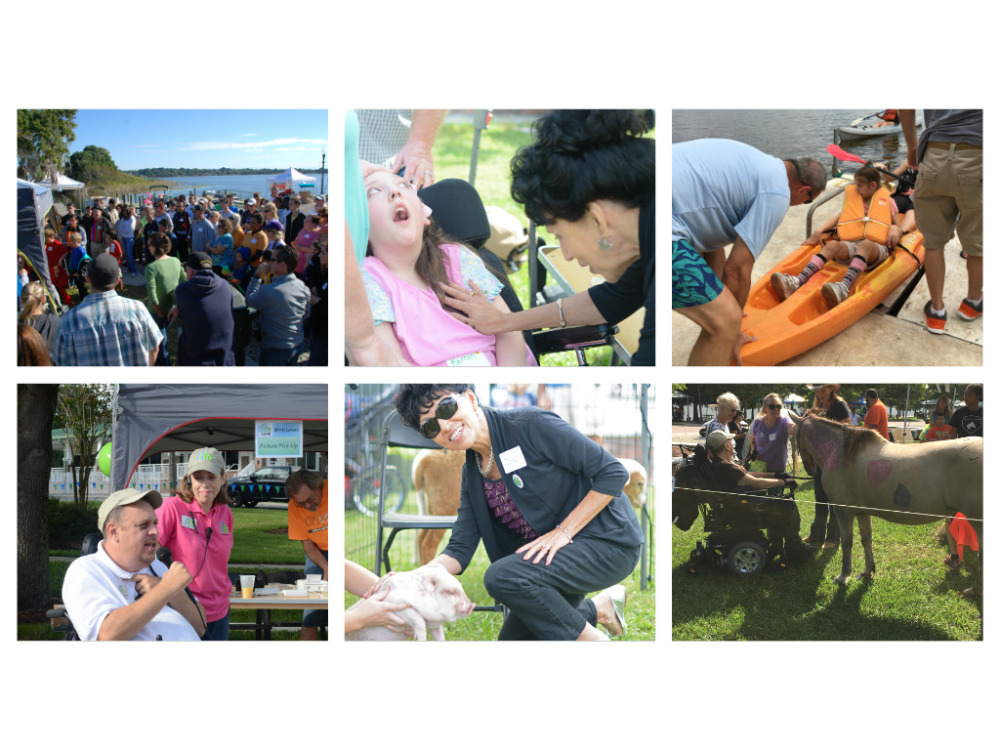 + Read More
Be the first to leave a comment on this campaign.