Artifacts for the Poe Museum
$1,590
of $5,000 goal
Raised by
31
people in 38 months
Almost everything we know about Edgar Allan Poe is wrong. That's because his enemy Rufus Griswold wrote Poe's first biography in an attempt to portray him as a drug-addicted madman. Now the Edgar Allan Poe Museum in Richmond, Virginia has the opportunity to help set the record straight, but we need your help.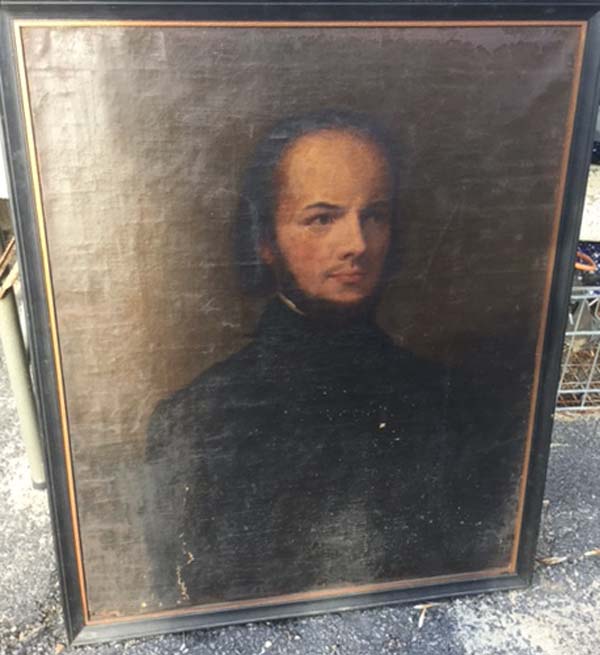 (Above: Portrait of Rufus Griswold)
The Poe Museum is trying to raise $5,000 to purchase and preserve a unique oil painting of Rufus Griswold, Edgar Allan Poe's literary executor, first biographer, and worst enemy. The portrait also comes with an archive of letters to and from Griswold and his associates, poetry by Griswold, and a portrait of Griswold's wife. Since the Edgar Allan Poe Museum is dedicated to telling Poe's life story to audiences of all ages, these artifacts that address the origins of many misconceptions about Poe are a perfect addition to the museum's collection. Since we are a small museum with limited resources, we are reaching out to literature lovers and the Poe community to help us bring these pieces to the museum where we can share them with the public.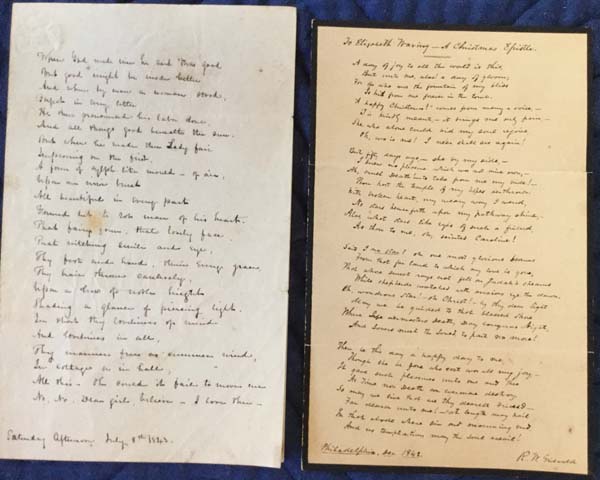 (Above: Poetry by Rufus Griswold from the collection)
All contributors to this campaign will have their names listed on a plaque next to the painting when it is on display at the museum for our 30,000 annual visitors from all fifty states and no fewer than thirty-three different countries. We will also feature the painting, the letters, and the names of the contributors on our website
poemuseum.org
, which sees 1.6 million unique visitors a year.
Since the Poe Museum has received most of its artifacts as donations, this will be one of the museum's few large purchases in its ninety-four year history. Please join us in making this historic acquisition a reality. Any additional funds raised will be applied to cleaning and conserving the portrait and to establishing a fund to help the Poe Museum make future purchases for its collection.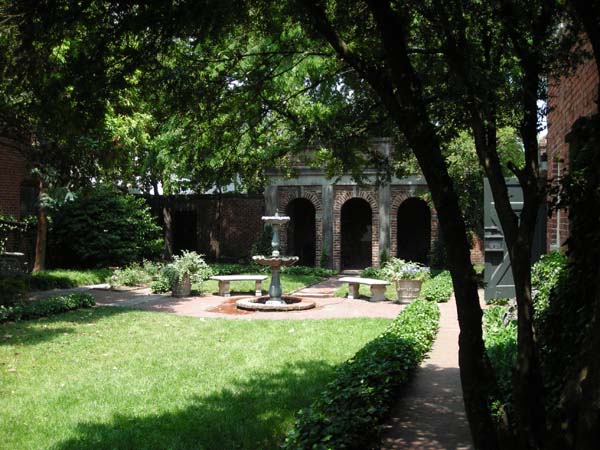 (Above: The Poe Museum's Enchanted Garden)
+ Read More
I hope this happens! Can't think of a better repository of Griswold's items!
+ Read More
i love mr poe would have like to met & know him what dvd would tell me the truth about him many thanks billy i have a poe book with paintings by mr. greg hildebrant many thanks billy
+ Read More