Please support Aleksandra
€5,544
of €6,000 goal
Raised by
121
people in 19 days
This is Aleksandra.
She is 34 years old.
On 3rd November 2017, 3 weeks after giving birth to her 2nd child, Aleksandra suffered a catastrophic stroke and now has Locked in Syndrome.

Locked in Syndrome is a condition which prevents  movement & communication verbally due to complete paralysis of nearly all voluntary muscles in the body except for vertical eye movements and blinking. There is no cure for Locked in Syndrome. Aleksandra can understand everything that is happening around her and what people are saying to her and communicates 'yes' and 'no' by moving her eyes. 

Aleksandra was in the Mater Hospital for 9 months and has been in the National Rehabilitation Hospital in Dun Laoghaire for 4 months. Her biggest wish is to hold and hug her 2 children again. 

Money is tight for the family as Aleksandra's husband had to give up his job when she had her stroke. Their eldest son (12) has special needs and attends a special school. Aleksandra was instrumental in getting her son the appropriate services and supports he required and they were extremely close. He is doing well in school now but it is hard for him to understand and express his feelings related to what has happened to his Mother.

 Aleksandra wants desperately to get home to her family. She is waiting for funding for a Home Care Package from the HSE, she will also need a lot of specialised equipment and a specially adapted car which is why her family have started this fundraising page.

Aleksandra hopes to be home for Christmas although she understands that given the lack of resources and long waiting lists this is unlikely. Aleksandra's husband describes her as 'a warrior', despite this devastating illness she has managed to retain her sense of humour and fighting spirit & above all, her commitment to her family

Any support you can offer would be hugely appreciated and mean so much to Aleksandra and her family.

Thank you.


To jest Aleksandra. 
Ma 34 lata. 
3 listopada 2017 r., 3 tygodnie po urodzeniu drugiego dziecka, Aleksandra doznała katastroficznego wylewu, a teraz ma Zespół Zablokowania.

Zespół zablokowania jest stanem, który uniemożliwia poruszanie się i komunikację werbalną z powodu całkowitego porażenia prawie wszystkich mięśni w ciele, z wyjątkiem pionowych ruchów oczu i mrugania. Nie ma lekarstwa na Syndrom Zablokowania. Aleksandra rozumie wszystko, co dzieje się wokół niej i to, co do niej mówią, i komunikuje "tak" i "nie", poruszając oczami. 

Aleksandra przebywała w Szpitalu Mater przez 9 miesięcy, a teraz od 4 miesięcy przebywa w szpitalu rehabilitacyjnym w Dun Laoghaire. Jej największym pragnieniem jest ponowne przytulić swoje dzieci. 

Koszty utrzymania są zbyt wysokie dla rodziny, ponieważ mąż Aleksandry musiał zrezygnować z pracy, kiedy miała udar. Ich najstarszy syn (12 lat) ma specjalne potrzeby i uczęszcza do specjalnej szkoły. Aleksandra poświęciła się całkowicie w zapewnienie swojemu synowi opieki i wsparcia, jakich wymagał i byli bardzo blisko. W szkole dobrze sobie radzi, ale trudno mu zrozumieć i wyrazić uczucia związane z tym, co stało się z jego mamą. 

 Aleksandra bardzo chce wróci do domu. Czeka na dofinansowanie Pakietu Opieki Domowej od HSE, będzie potrzebowała również specjalistycznego sprzętu i specjalnie przystosowanego samochodu, dlatego jej rodzina zaczęła tę kampanię zbierania funduszy.

Aleksandra ma nadzieję być w domu na święta, chociaż rozumie, że z powodu braku zasobów i długich list oczekujących jest to mało prawdopodobne. Mąż Aleksandry opisuje ją jako "wojownika", mimo tej niszczycielskiej choroby udało jej się zachować poczucie humoru i ducha walki, a przede wszystkim jej zaangażowanie w rodzinę 

Każde wsparcie, jakie możesz zaoferować, byłoby niezwykle cenione i tak bardzo znaczące dla Aleksandry i jej rodzina. 

Dziękuję Ci.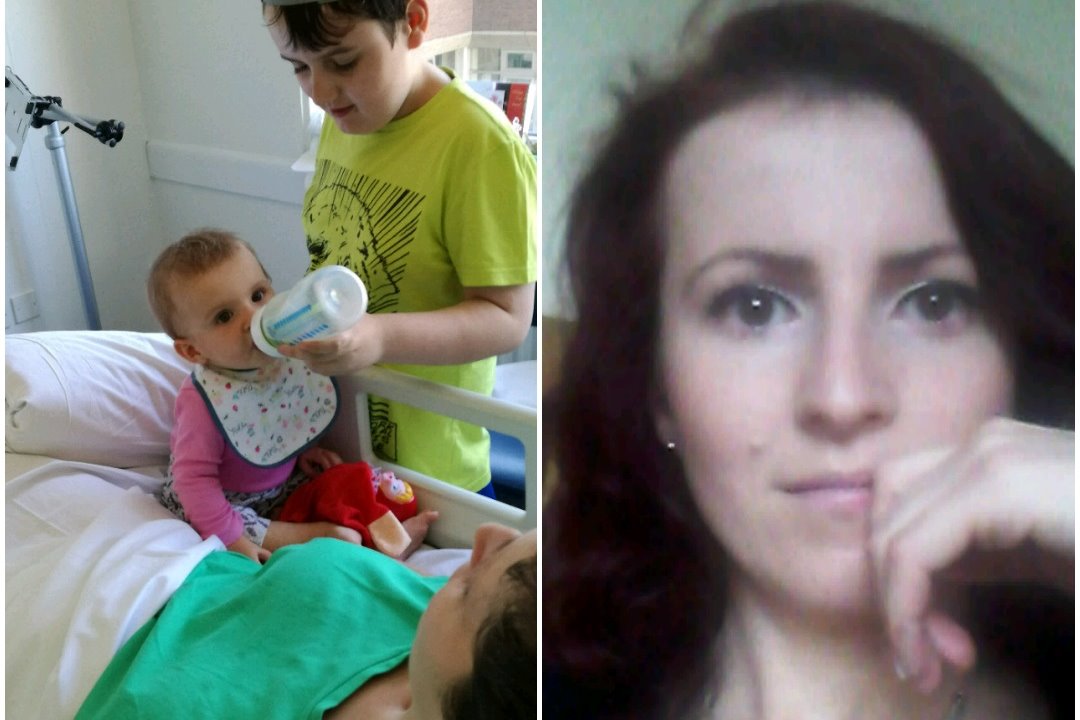 + Read More