Help Pink Fortitude Inspire Others
$950
of $50k goal
Raised by
15
people in 2 months
In 2010, I was diagnosed with breast cancer. I knew this was God's blessing for me, and that I was called to a greater purpose to help others.
One year later after treatment had ended, after my health was steadily declining, I was diagnosed with Hashimoto's Thyroiditis, an autoimmune disease.
Six years later, four doctors and numerous specialists, thousands of dollars in medical bills, labs and tests, different medications and supplements, an extremely restrictive diet, removal of toxins from my home and body, detoxes and parasite cleanses (including one that came out still swimming!), my health is gradually improving, but I'm still sick, and on a mission to get better.
In the meantime, I've been working full time, taking care of my family, and trying to build my blog and business,
Pink Fortitude, LLC
.  I know that I've been called to help and inspire others through sharing my trials and my journey. I've been patient with the growth of my
blog
and counting down the days until our finances are in a good place for me to quit my full time government job.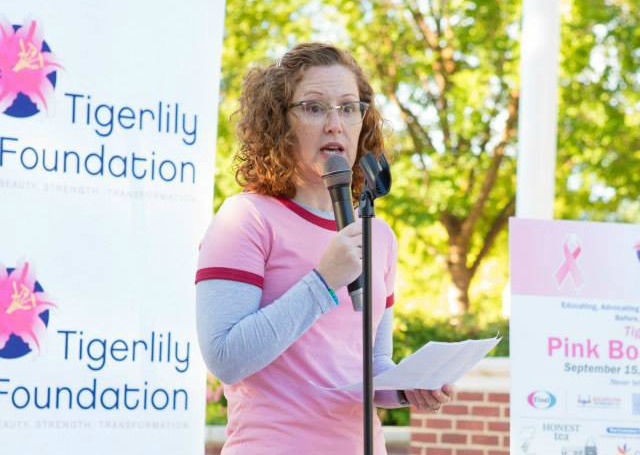 Autoimmune disease is difficult to understand from an outsider's perspective, especially when you look totally fine and healthy despite feeling like death warmed over and struggling to function on a daily basis.
Unfortunately, the new management at my job was not supportive of my declining health. Do I choose between staying in a toxic work environment or quit? Do I choose the stress of the job or the stress of paying bills with the loss of my income?
Well, the choice was crystal clear. I finally resigned and am excited to start a new chapter in my life to completely focus on health, family, and my writing and advocacy.
I started this funding campaign to help with expenses of building
Pink Fortitude, LLC
 , an inspirational and healthy living blog/website, and advocacy.
Your contribution will be directed to the following:
1. Operational expenses of running
Pink Fortitude, LLC
 .
2. Medical expenses that insurance doesn't cover.
3. Offset loss of income as I transition from my full time job to focusing on running the business full time.
Here are four ways you can help!
1.If you have been blessed, please consider a generous contribution to pay it forward and help bless others.
2.If you don't have a lot to give, even if you donate $10, every little bit will help.
3.If you don't have any money to donate, please
sign up
for the blog's newsletter and
LIKE our Facebook page
to help our numbers grow.
4.Please forward this message on to those kind folks in your circle of friends and family.
If you have any questions, please feel free to contact me directly and please check out my website
http://pinkfortitude.com
and especially our
advocacy page
. I guarantee that you will be inspired, and will want to help me inspire others!
You have my sincerest gratitude. 
Blessings, love, and hugs,
Holly
+ Read More
Be the first to leave a comment on this campaign.