Thriving Families Mission w/ Mariah
$2,060
of $4,175 goal
Raised by
39
people in 37 months
I took my boys for a bike ride down the dirt road just past Grandpa's place, their shouts of joy seemed to fill the air as they zoomed around the bend at the old oak tree.  Making my way at a slightly slower clip, I noticed freshly scrawled words in the dusty shoulder of this seemingly deserted road.  They shouted at me in all caps….
"FUCK HOPE!"
I felt a punch in the gut, and my mind immediately returned to the news of the most recent tragic school shootings that took place just the day before, and the flood of emails from concerned parents that I awoke to this morning.  My next response was… 
"No.  I can not fuck hope."
There are children I love who are counting on a home, to live out their dreams in, when I pass on.  They are counting on my hope, my determination.  They are counting on me to do my part, to ensure a future for them.   
I will not abandon  hope!
This was the shove off the fence I needed to embark on a journey I have been contemplating for some time. I'm taking the leap into my next chapter of serving families in my highest capacity.  I'm not "ready".  But it's time.   
There is fire in my belly; it's the kind of YES that brings me to my knees, and tears to my eyes – a full surrender to calling.
I believe wholeheartedly in the possibility of PEACE one family at a time.  In my very small community I have already witnessed tremendous transformation as one family at a time has begun the process of shedding patterns of reactivity, and disconnection and committed to parenting in relationship-with rather than power-over.  The ripple effect is humbling and holds great promise for our children's tomorrow, not to mention our enjoyment of today. 
I am deeply concerned about our people, I am deeply concerned about the health and wellbeing and safety of our children.  And, I am even more deeply committed to doing my part.   
These troubling times call for all hands on deck!
My zone of genius lies in helping families hone the tools needed to communicate compassionately, to learn to truly 'see' the other person, fully hear them, and honor them.  As a Conscious Parenting Guide, I work with parents, educators, and mentors to help them cultivate deeply connected, long lasting, relationships and more peace and calm in their homes and classrooms.   
My work is effective, and deeply transformational, and still there's a really critical cultural piece that is completely missing for all of us; our current state of affairs tells us it's true.  This is the piece that I am dedicating the next phase of my life to learning how to address.  I desire to do this for community, and in community. 
I'm asking for your support as I move forward and continue to deeply serve families.
In January I will join
The Leadership Initiation Project
, with Jon Young and Salvatore Gencarelle through 8 Shields Institute.  It is the beginning of a four-year, but really the continuation of a lifetime, commitment to learning and contribution.  
"The project's aim is to teach individuals 
Advanced Connective Practices
and routines. These highly refined practices follow the ancient rhythms of life; they provide a natural template for building and maintaining balance and connection in oneself, within families, and within community.  This project is designed for those who are called to develop their connections and to be in service to the world as Grief Transformation Leaders."  ~ 8 Shields Institute 
I cannot wait to be of service, in an even more powerful way, continuing to support families to Thrive.  As more and more families are thriving our world changes, the ripple effect is truly amazing. 
One of my beloved mentors, Pixie Lighthorse, always reminds the women of SouLodge to:
"Know what you need and be willing to ask for it."
Right now, I desire community.  I desire support on this journey.  I crave to be part of a growing community of peacemakers.  I want to feel your hands in circle with mine as we shift the way that parenting is done, shift the way that all members of community are supported, build the world we want to gift our children with when we pass on – their birthright home.
How you can join me…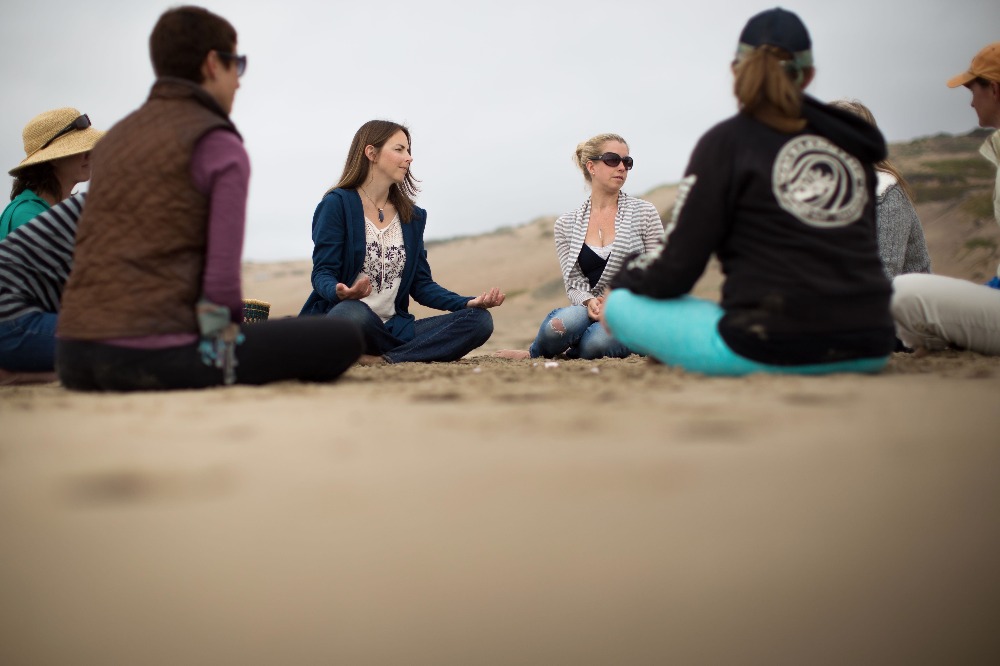 ~
I've created a campaign to help with the financial investment of  enrolling in
The Leadership Initiation Project
and any support in that form is awesome, and deeply appreciated!   
The opportunity to participate in Crowd Funding has been amazing for me, personally. I have loved the opportunity to help a mama-sister weatherize her home, send a child to summer camp, raise funds to support several women through cancer, bring an indy film to life, send an artist abroad to study art therapy for victims of sex trafficking, and sadly help friends bury their beloveds, to name just a few of the projects I have felt great about supporting. 
If every one of my contacts feels able and willing to contribute five dollars to help me bring about more peace and connection and deeper support for families, this next leap will be covered, that's the magic of community. So, if you feel like joining me in this way – I welcome your company. 
~
Your words of
encouragement, prayer and intention
are also giant gifts, in and of themselves. So, if that is the way that feels most true for you to join me in a circle of community peacemakers – please do! 
And I have a gift to offer.  My peace-making GIFT to you, and yours, if you like, is…
~
A  
complimentary parent coaching session
where we will dive deeply into what is currently happening in your family, what you would love it to be like, and how to best move in that direction.  This is for current and past clients as well.  With any donation of $45 or more.(Value, $285) 
If you would like to accept my gift to support you, or a loved one, in their powerful peace-making journey, please be sure to donate with your name (not anonymously) and contact me to let me know you would like to accept!
I can't wait to support you, too!
In the deepest of gratitude and abundant hope for the future,
Mariah Joy Soloy Belt 
'There is no single effort more radical in its potential for saving the world than a transformation of the way we raise our children.'  - Marianne Williamson
+ Read More
Be the first to leave a comment on this campaign.